My Actifit Report Card: May 10 2020
---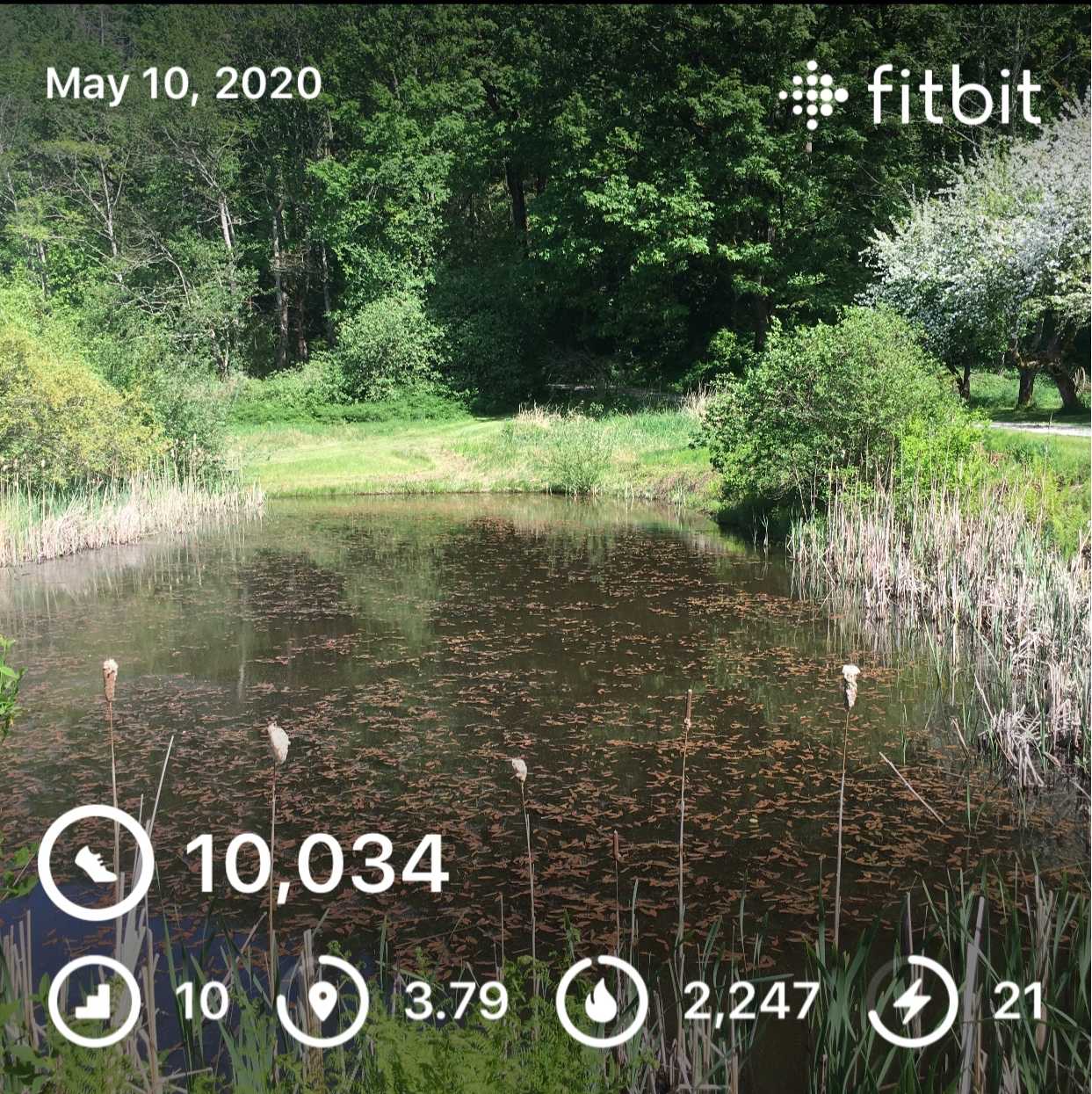 HAPPY MOTHER'S DAY to all of the moms out there!💐
We got up this morning to get a practice in before doing FB live for our church and leading worship. It's funny; I find it less nerve wracking to stand up in front of a live congregation than to lead worship via FB live, lol! I'm not sure why that is but it makes me nervous! It went well and afterwards, the pastor started his end of the broadcast from church. 😇
After church was over, we relaxed a bit and had a spot of lunch. We needed to head into town for some items, so we got our masks and gloves ready and headed out. Lynden was our destination and upon arriving there and going into 2 different stores, I'm saddened to say that about 90% of the shoppers were without PPE at all 😔 We are still on stay at home orders, but it's like these folks have heard someone declare 'it's all safe now' out there. I guess time will tell the story. I hope for their sakes they stay healthy.
Upon returning home and unloading and putting away our purchases, we made coffees and sat down to watch a bit of tv. It reached 86 degrees today and neither of us does heat well. We opted to not go up in the hills for our hike.
After dinner, we needed to go feed and water the neighbor's kitties, so we headed out to do that. It had cooled off dramatically, so it was an easy short hike. I've been admiring a columbine that is growing almost in the street near her place. I keep saying I need to dig it up since it's in no man's land.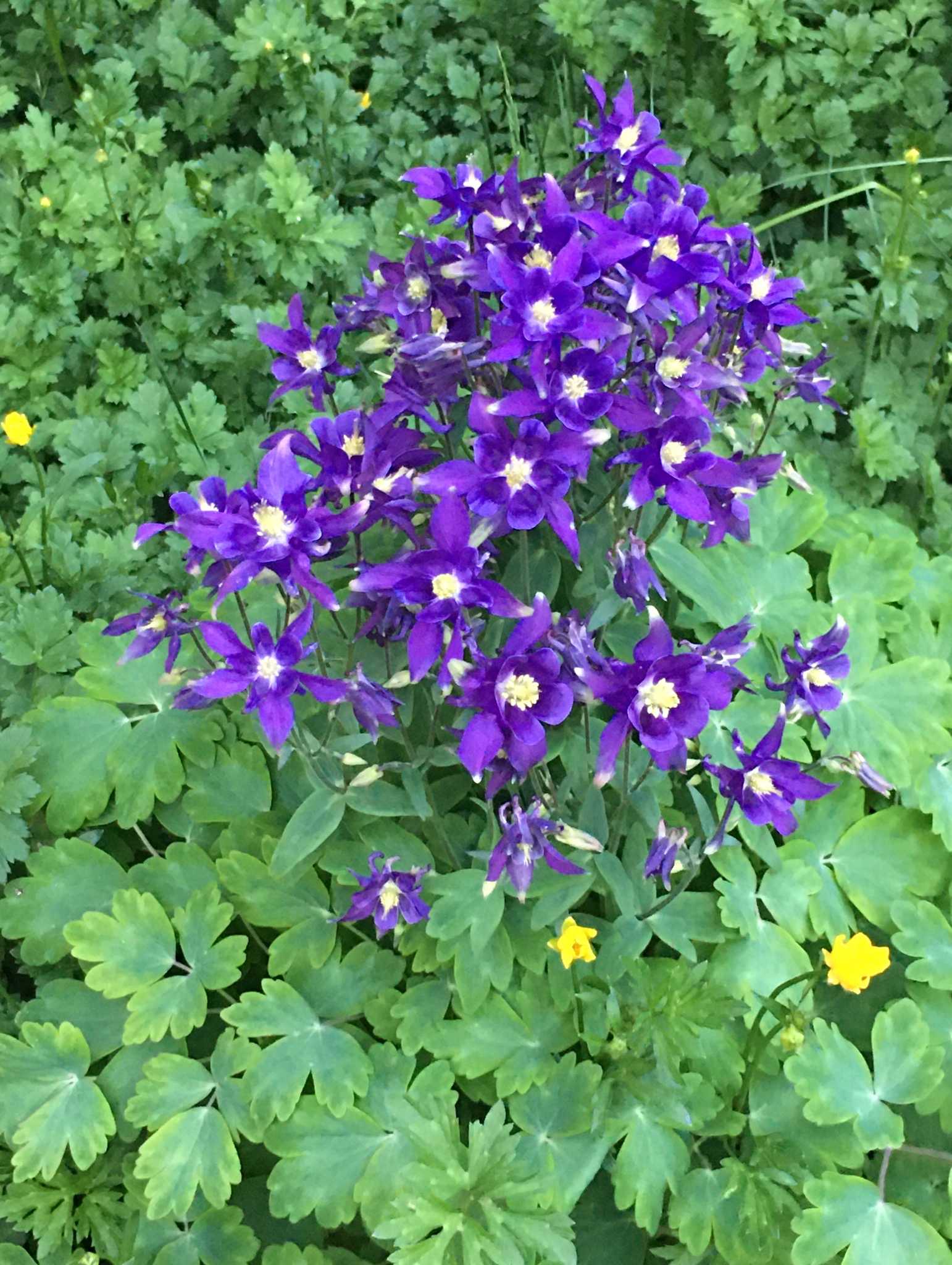 Actifit-Lamb was sad because she didn't get to go today. This is her picture from yesterday I took. She doesn't want to miss out on a post!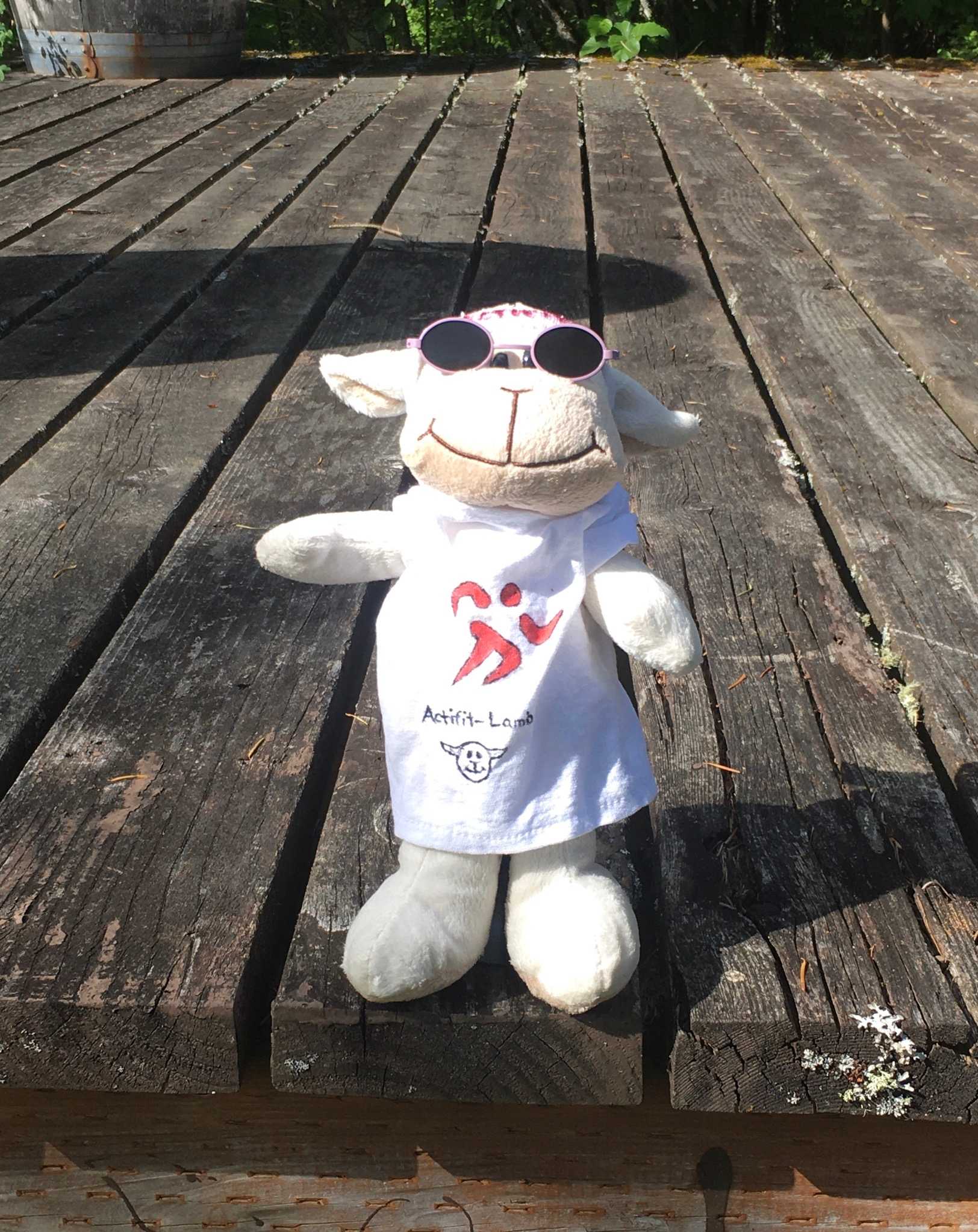 We have a few rhododendrons around and right up at the house is a brilliant red one in full bloom. It was literally buzzing with bee 🐝 activity. I always like to try to capture a bee in flight, but got this one instead just as he turned around and prepared to take off. I also did capture him in a second photo as he flew, but he was a bit blurry.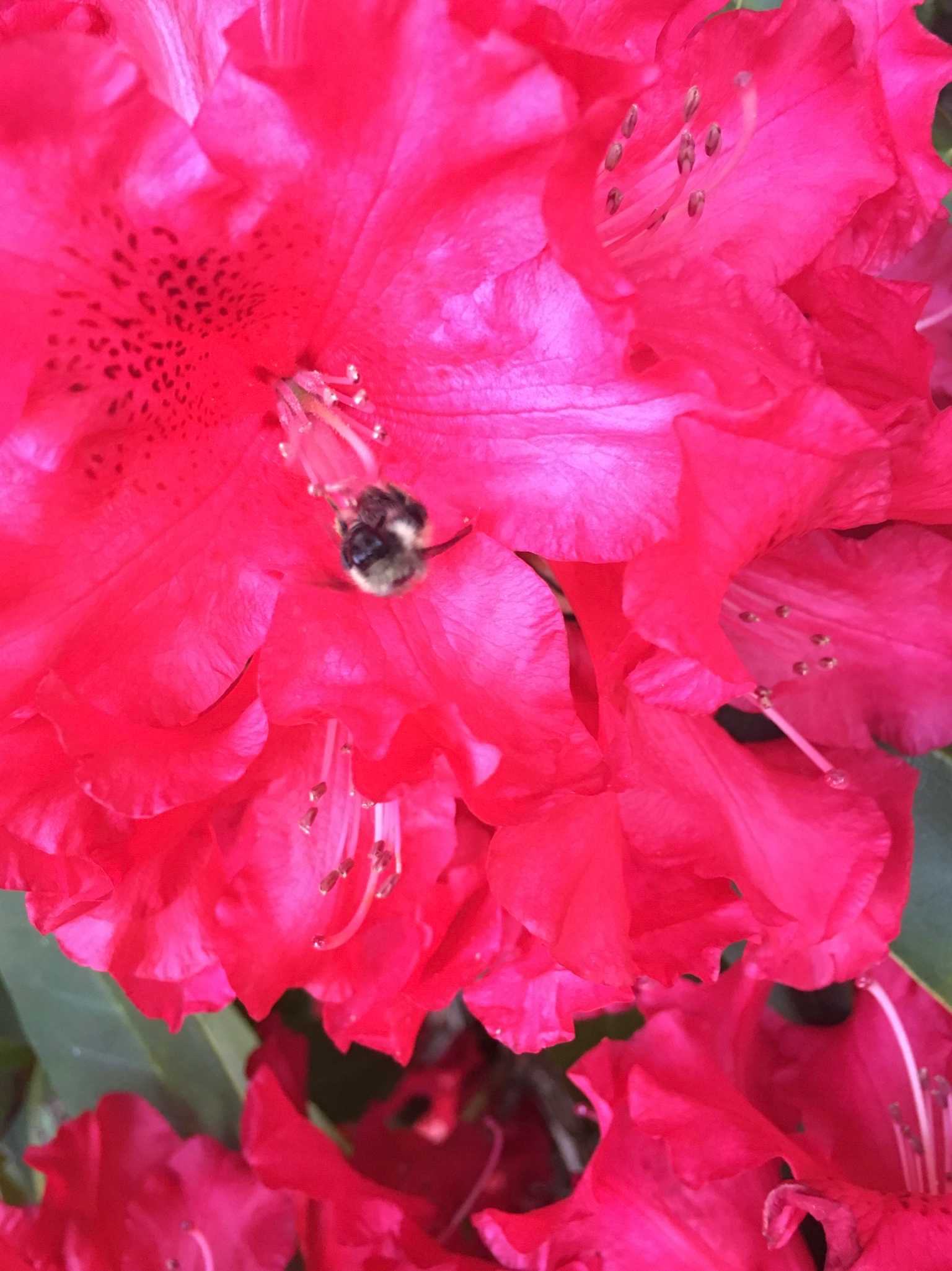 All in all, it was a nice and relaxing Mother's Day. @silvertop even rubbed my feet for me! 🥰
Thanks for stopping by! That's gonna be it for now. Keep on @actfit steppin'! Take care and be safe and stay healthy! Have an awesome week ahead!👣🤗🥰💪🐑🎶🐝☀️☕️😎👍



10034

Daily Activity,House Chores,Photowalking,Shopping
https://media.giphy.com/media/dBm59LaHuukyKctLgj/giphy.gif is a member of #ladiesofsgs4eva a sweet group of lady stackers of SGH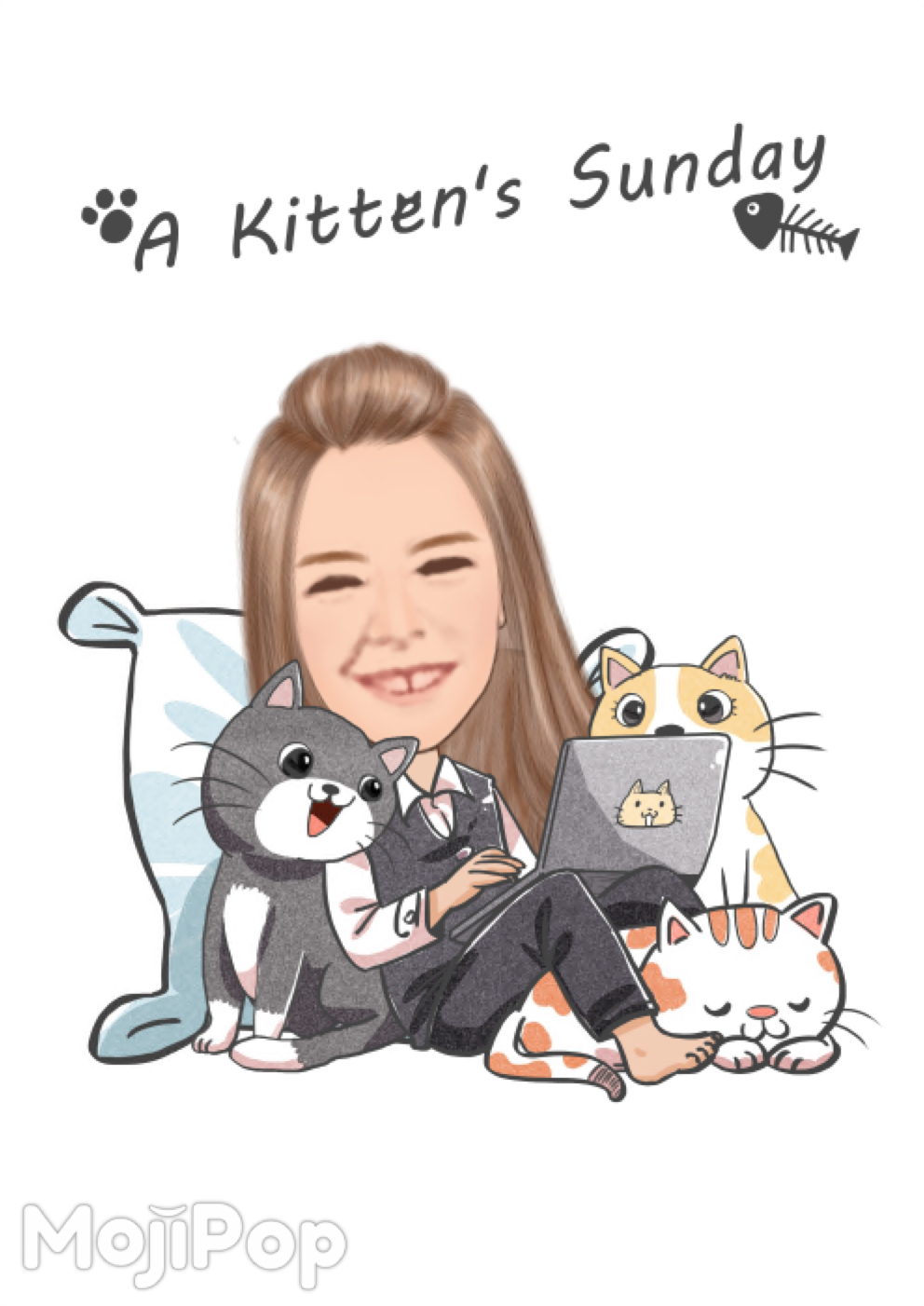 https://cdn.discordapp.com/attachments/355980784198352897/693116350020714516/SilverGoldStackers.jpg