Introducing Our New Sister Community, SpiritWeb!
---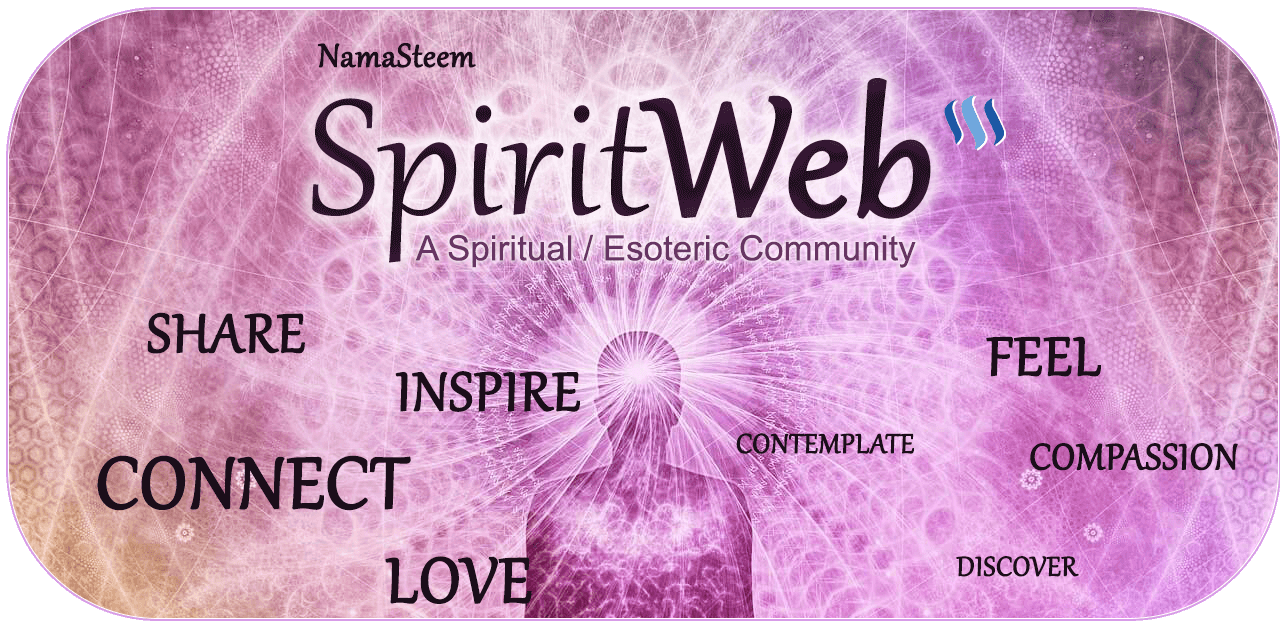 It has always been a challenge trying to squeeze the Spiritual and Esoteric world into the banner of ecoTrain! Until the Communities features arrived it wasn't really very easy to bring together new groups, or even know who was in them! Now we can all see who is in each group, and I am truly all fired up about the potential of these more cosy spaces on Steem. I have already discovered a few great people by going through who is Subscribed to each group, and hope you will also explore the Subscribers pages on all the communities to see if you can discover and connect with new people!
I have a deep Spiritual side, as well as a strong ecoWarrior soul, and always enjoy meeting like minded Spiritual people. It's amazing what you can discover on some people's posts, I've definitely learned a lot of things from Steem, and now because of Communities I have discovered @ianperic who is making some amazing videos on Mindfulness, and breathing techniques. He is just the kind of guy I can connect with, learn from, and even collaborate with maybe!

So it all feels very easy now to create some micro groups that we can share and find each other at.. Remember that when you post to a Community Group that post doesn't show up on your blog (unless you click to Share To Blog).. so this allows for some more personal space for certain things to be. Also, we are able to have bit more personal space as a Community since the leaders of each Community can mute any post or person. This means that we can have cleaner feeds without having to try to communicate, flag etc.. What you now see on the ecoTrain and SpiritWeb Community Pages are so relevant, and are meant to be there! Love it!
So, if you are someone who is interested the Spiritual, Magical, Mysterious World that we live in, please come and Subscribe to the SpiritWeb Community, and share and connect with us all.
SpiritWeb will be holding space for different kinds of group activities, sharing, meditations etc. for us all to engage with. You may be familiar with the QOTW from the ecoTrain, and this week SpiritWeb is launching with a very entertaining Something To Contemplate.
https://steemitimages.com/0x0/https://files.steempeak.com/file/steempeak/eco-alex/dLL5YrGT-SpiritWeb-divider.png
Join Us, and post your ponderings to the SpiritWeb Community:
Why Is It The Buddha Can Laugh?
PLEASE POST YOUR ANSWER TO THE SPIRIT WEB COMMUNITY AS EXPLAINED BELOW:

1. Please copy and paste the following in the title of your post
" SpiritWeb: Something To Contemplate: YOUR TITLE "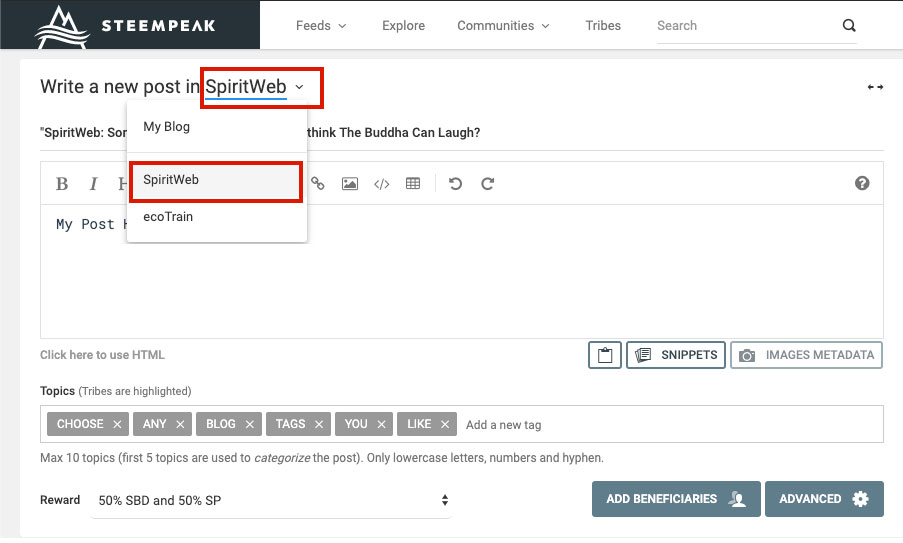 IF YOU DON'T SEE SPIRIT WEB IN THE LIST, MAKE SURE YOU ARE SUBSCRIBED TO THE COMMUNITY,
TO SUBSCRIBE PLEASE VISIT:
https://steempeak.com/c/hive-183196/created
2. Please post in any way you would like to share. If you post a video using @threespeak or @dtube you will need to re-post or cross-post in order to share it with the community.
3. Please feel free to answer this question at any time.
The ecoTrain is curating SpiritWeb group along with the ecoTrain Community with its combined 60,000 Steem Power.
We also recommend certain posts to C-squared and Curie for added support.
We look forward to your posts!
SpiritWeb
A community to share and discuss Spirit, Spiritual Matters, and Esoteric Knowledge
https://steemitimages.com/0x0/https://files.steempeak.com/file/steempeak/eco-alex/dLL5YrGT-SpiritWeb-divider.png
DO YOU LIKE WHAT WE ARE DOING?..
GIVE NATURALLY, DELEGATE SOMETHING
Feel free to delegate something to the @spiritweb account. That account is being used exclusively for curating the SpiritWeb community.

100% of the curation rewards will be powered up and used to up-vote and promote Spiritual & Esoteric Content on Steem. Steem will be also be awarded to some members for great contributions to the community.

This community is non profit, and no funds will be taken out of this account.

TO DELEGATE JUST GO TO YOUR WALLET AND CLICK THE DELEGATE BUTTON NEXT TO YOUR STEEM POWER.

DELEGATE TO
@spiritweb
https://files.steempeak.com/file/steempeak/ecotrain/7epGazHK-SpiritWeb-banner.jpg