Scary Night
Last night when I got home from work at around 11pm, Faith was having some problems with her breathing as we went to sleep. Around 4 in the morning, she woke me up and let me know that it was really hard for her to breath and that she thought that she needed to go to the hospital. When we got up, she almost fainted and I had to help her walk around the house and up the stairs.
At the hospital, they did a chest x-ray to check her lungs and monitor her oxygen levels. The results from the x-ray came back and said that her lungs did not look like she had pneumonia or any signs of coronavirus in her lungs, but her oxygen levels were slightly lower than normal. After being in the hospital for a couple hours and talking to the doctor through a speaker, she was released and we went home to get some sleep.
About 2 and a half hours after we got home, Faith finally got the call with her results of her COVID-19 test that we have been waiting on for about 9 days and it was negative. So at least there was something good that came out of all of this. Hopefully she is able to get over whatever sickness she has been dealing with the past few weeks though.
Now that she has been cleared with a negative test, she is going to be able to get back to work, whether it is working from home, or back at her work. It will be an interesting time as we move forward from here because there have been talks about having a statewide quarantine and all non-essential workers will be required to stay home. I will still be working because I manage the backroom of a retail store and have to make sure that all of my employees get all of our merchandise out to the floor.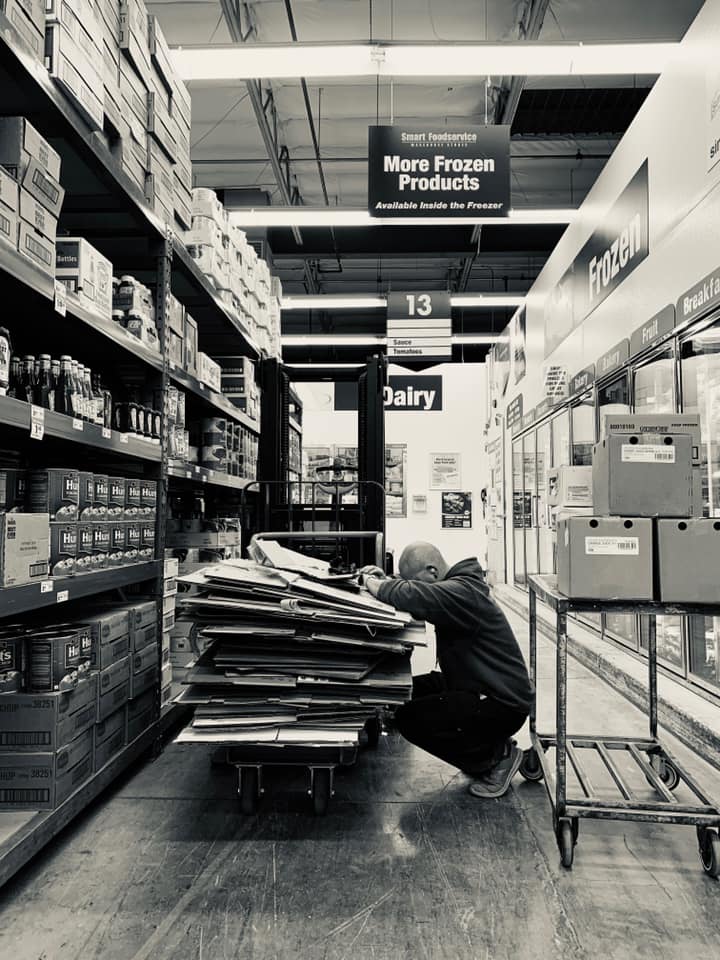 source
As you go to the stores and the shelves are empty, please know that the workers are doing everything they can to try and get those items out to the shelves for you. Please be patient with them. They are tired, overworked, they are losing more and more of their co-workers each day to sickness, which puts further strain on them and causes them to have to work even harder and longer hours away from their families. Those workers are exposing themselves to the public all day, knowing that it may be just a matter of time until they get sick themselves.
Stay Safe
Not everything with this virus has been doom and gloom though. Our earth has been healing itself as we all stop driving and industrial areas have slowed their pollution. The air here in Utah is the cleanest that it has been in a while and I have read of similar stories from all over the world.
I hope all of you are staying safe and spending time with your loved ones. If you are quarantined, I hope you are spending this time to learn a new skill.
Stay healthy and stay awesome!