DCooperation will participate in SPUD 10 !
---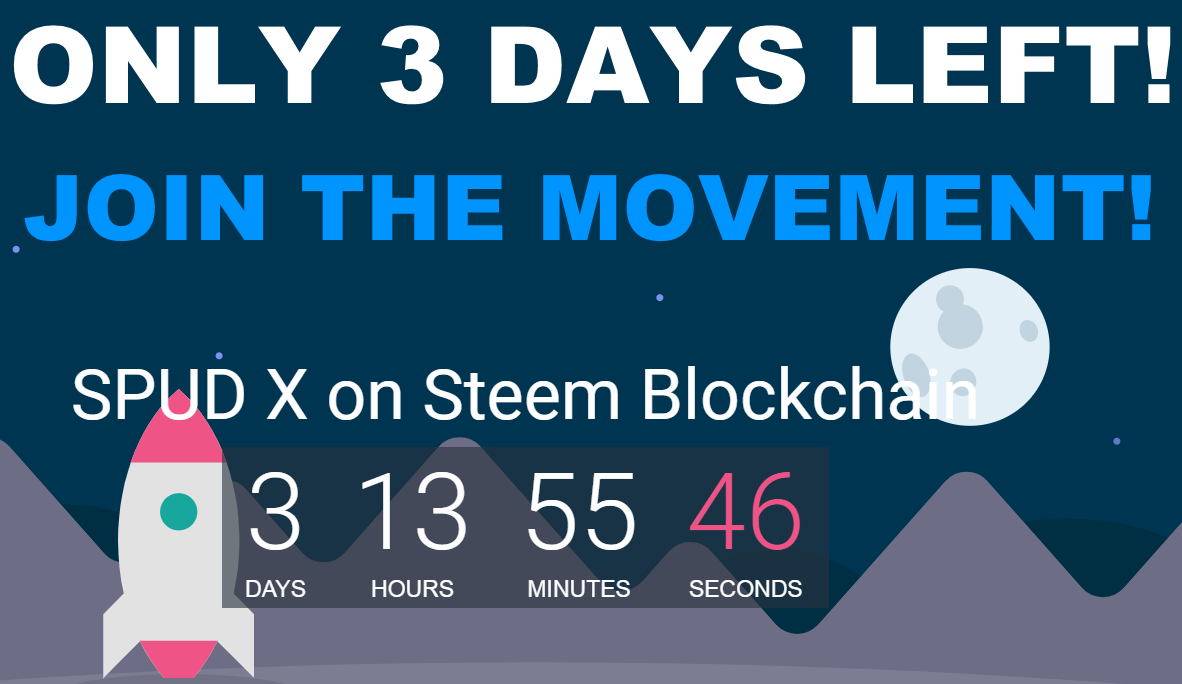 SPUD is the steem power up day !
In case you don't know, once a month a lot of steemians power up some steem together. The movement is created by @streetstyle and supported by a lot of other steemians.
So, in case you didn't know or forget about that, I hope this post will remind you.
We have some pending rewards and we will use them all to power up. I hope also that our members will participate !
I will do my best to support all those who will participate with @dcooperation upvote ! We have over 11K steem power and our upvote is about $0.15. You maybe supported also by a lot of steemians who will participate including powerful steemians like @xpilar with almost $3 upvote and @ripperone with almost $2 upvote.
Please write posts about this even and you maybe rewarded. Help us spread the news even if you are not participating !
For example me @clixmoney the founder or @dcooparetion is not participating , but I do it with the account of the community and I'm spreading this news here and I will do in my account and twitter page as well !
Let's do it !
---
Now there is even a website that can remind you of how many days left to that day : SPUD COUNTDOWN !

Join our community here : https://discord.gg/DG9q8C6
---
Feel free to follow our curation trail and to delegate to us some power to support. You can also donate any amount of steem, we will use it to power up the account.
Please subscribe on our community here and get an autoupvote : https://beta.steemit.com/trending/hive-177976
For more details about how our community will work : check this post
---
Promore your content to over 16,000 members in our facebook group !
We are in touch with @helpie and you may get support from them as well. In case your post is related somehow with promoting steem, we ask to use #promo-steem tag and you may get un upvote from @theycallmedan or @oracle-d.
All the earning of this post will go to power up our account ! We will never power down !