Not A Bad Problem To Have I Guess
---
I'm going through the pictures I've taken over the past few days trying to decide on a cover image and I'm writing this opening sentence instead. I still haven't decided on one—not a bad problem to have I guess.
The stunning @puravidaville and I landed in Thessaloniki, Greece, on Monday. We'll be here until the 4th of December and then we're off to Rome, Italy—I can't wait to see how they decorate Rome for Christmas. Them Catholic's better light that place up! 😉
We spent the last couple of days scoping out our surroundings. There's a lot of street art to be seen around here, gorgeous sunsets, too, and I'm not just saying that because we've been in the UK the past four months where sunshine is nonexistent. We caught a skateboarder being filmed as she performed a couple of kick-flips—that was cool! We got caught in the rain, too, "ah shucks," we were forced to find cover and enjoy a cup of coffee together until it passed.
What else? Oh, some ruins, too, we found some fenced off ruins in the middle of town and the square shaped earth—yes, square, not flat or round but square, you'll see. I almost forgot about the drum circle! Hundreds, literally hundreds of people gathered around drummers that just kept gathering and gathering, so many drummers kept rolling in one after the other—I've never seen anything like it. And it all took place on the coast at sunset—incredible. I took a picture of the circle but it didn't stand a chance so I filmed a little over three minutes of it for you. I'll attach a YouTube link at the end of this article—welcome to Thessaloniki.
Guess I better decide on a cover image now—I can only hope the remainder of today's decisions prove to be as challenging as this one. "Reeeaadyyyyyy - break!"
iPhone 8+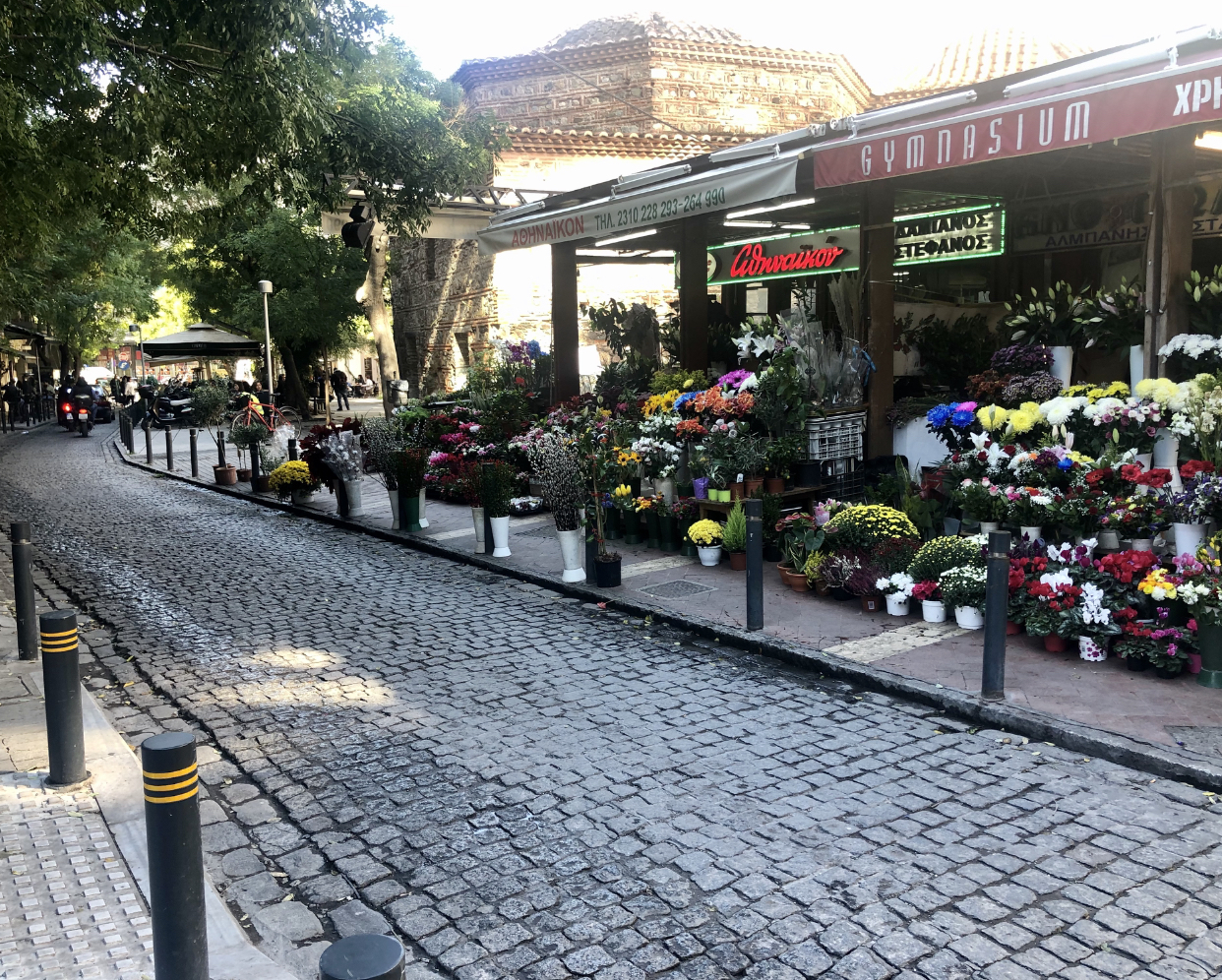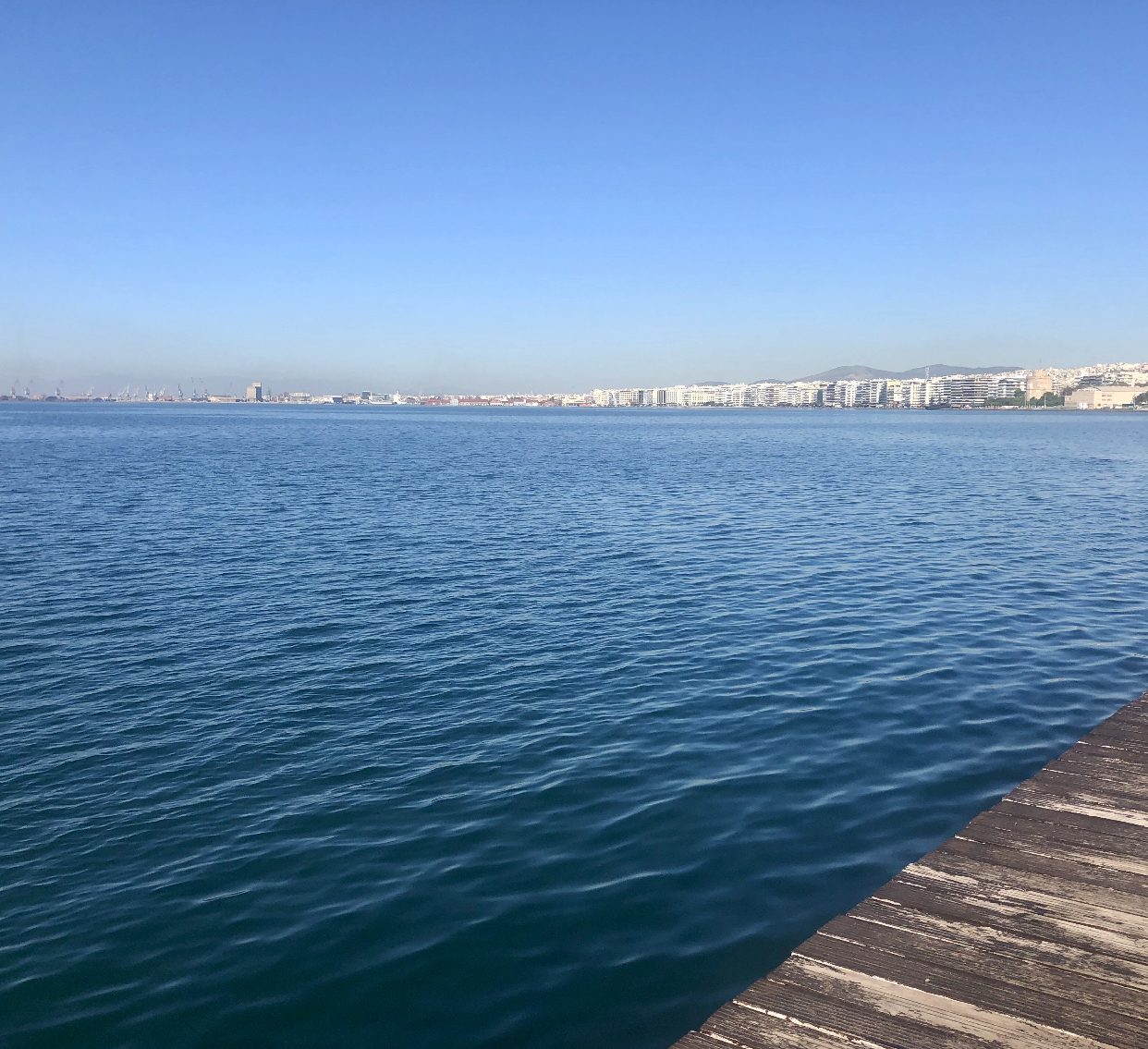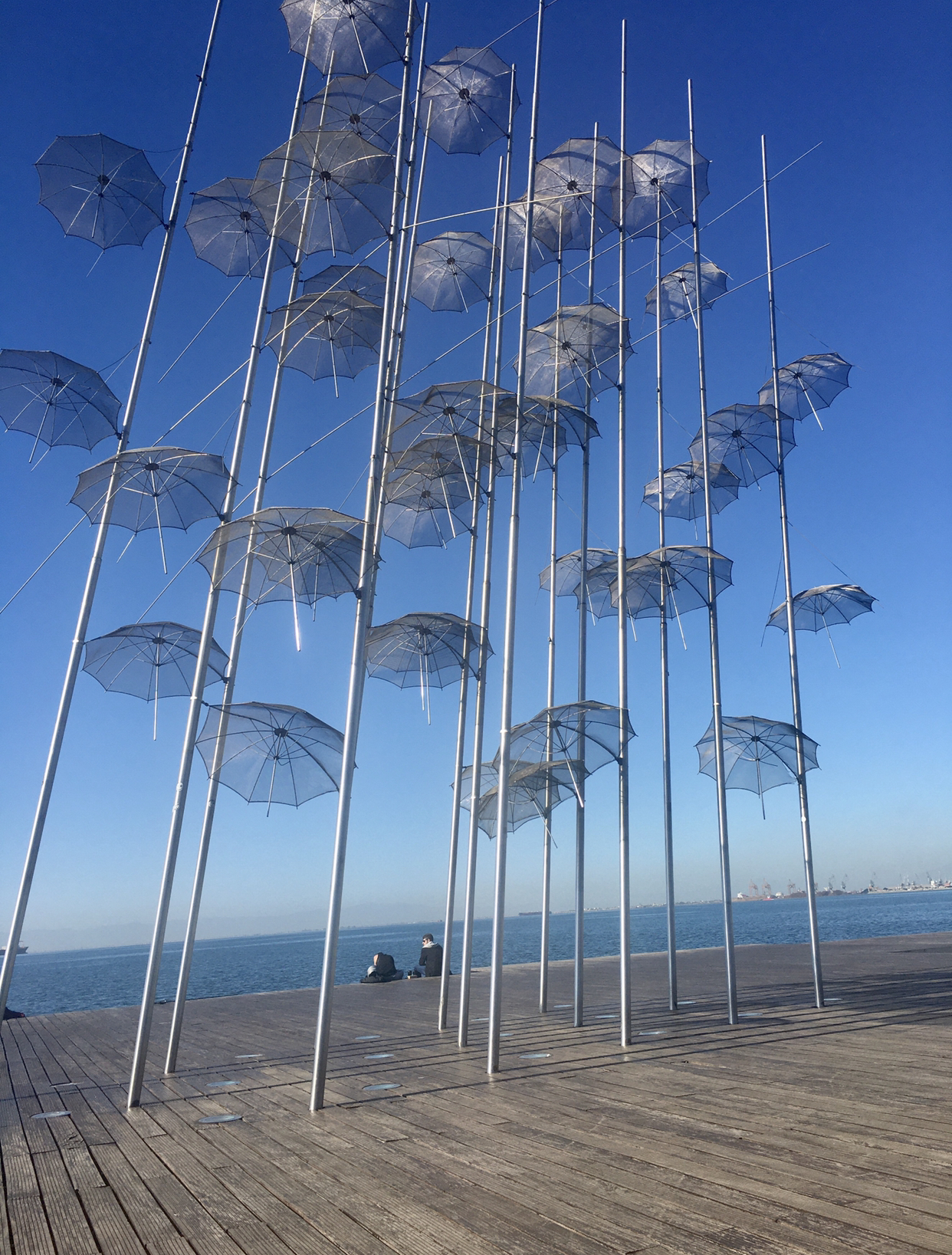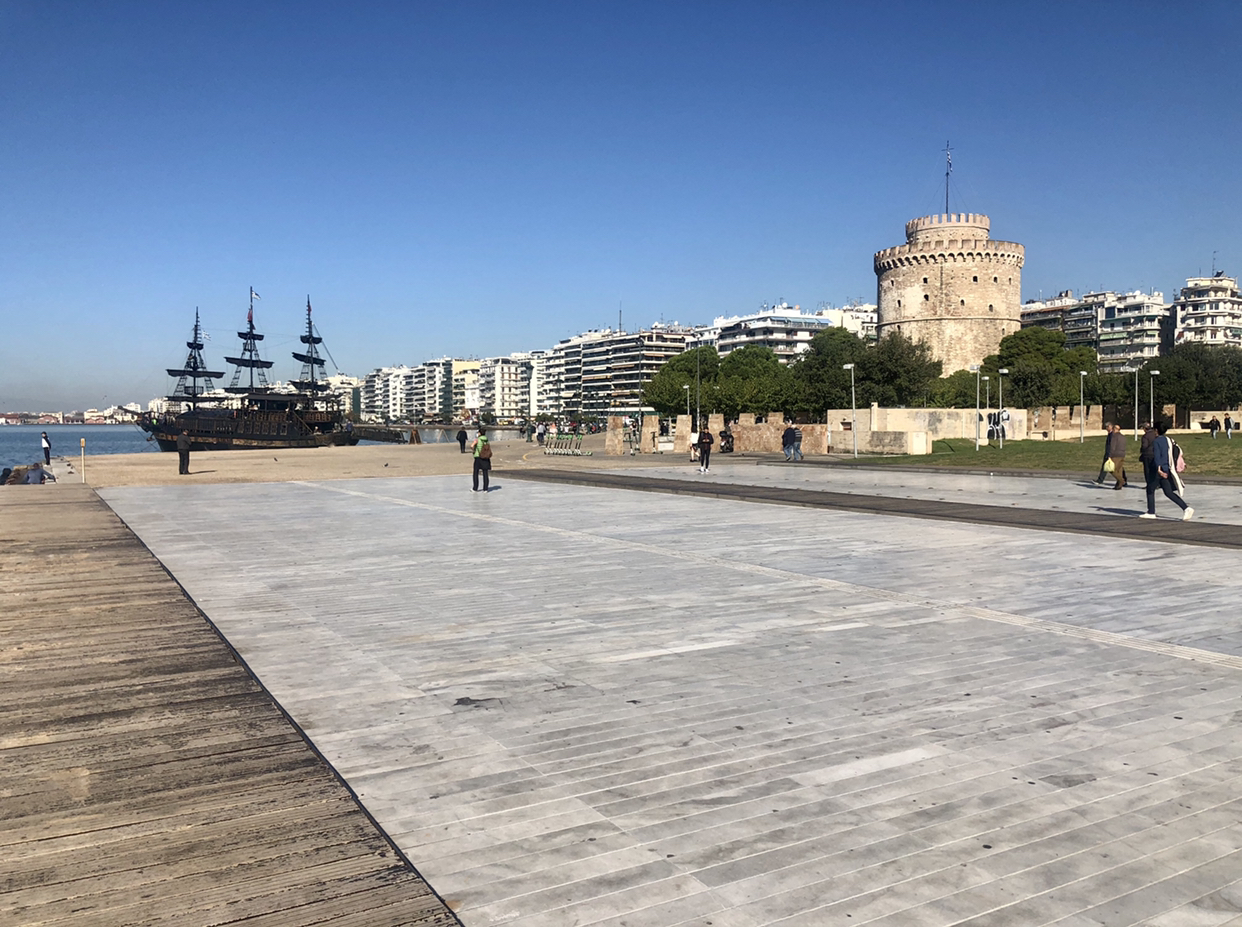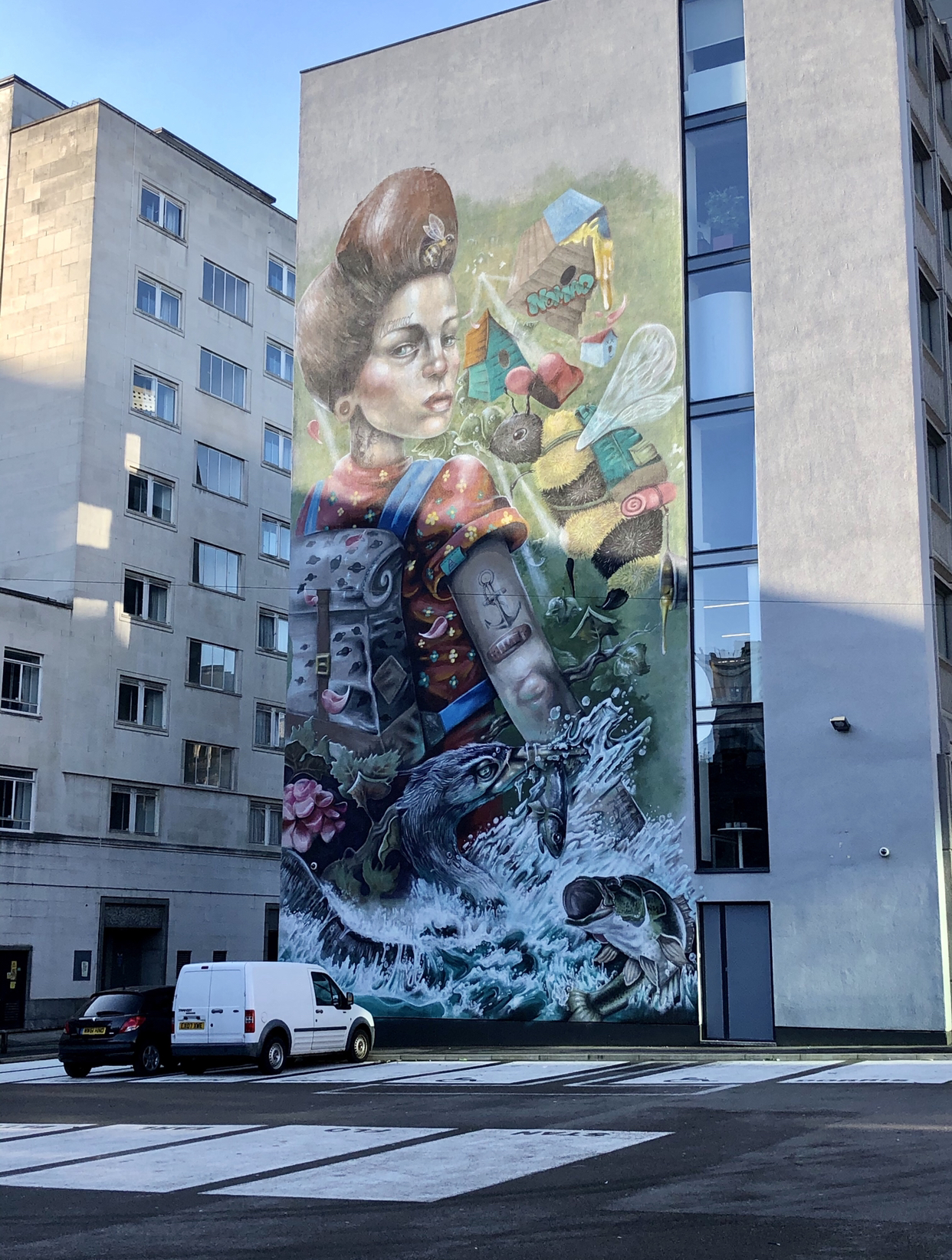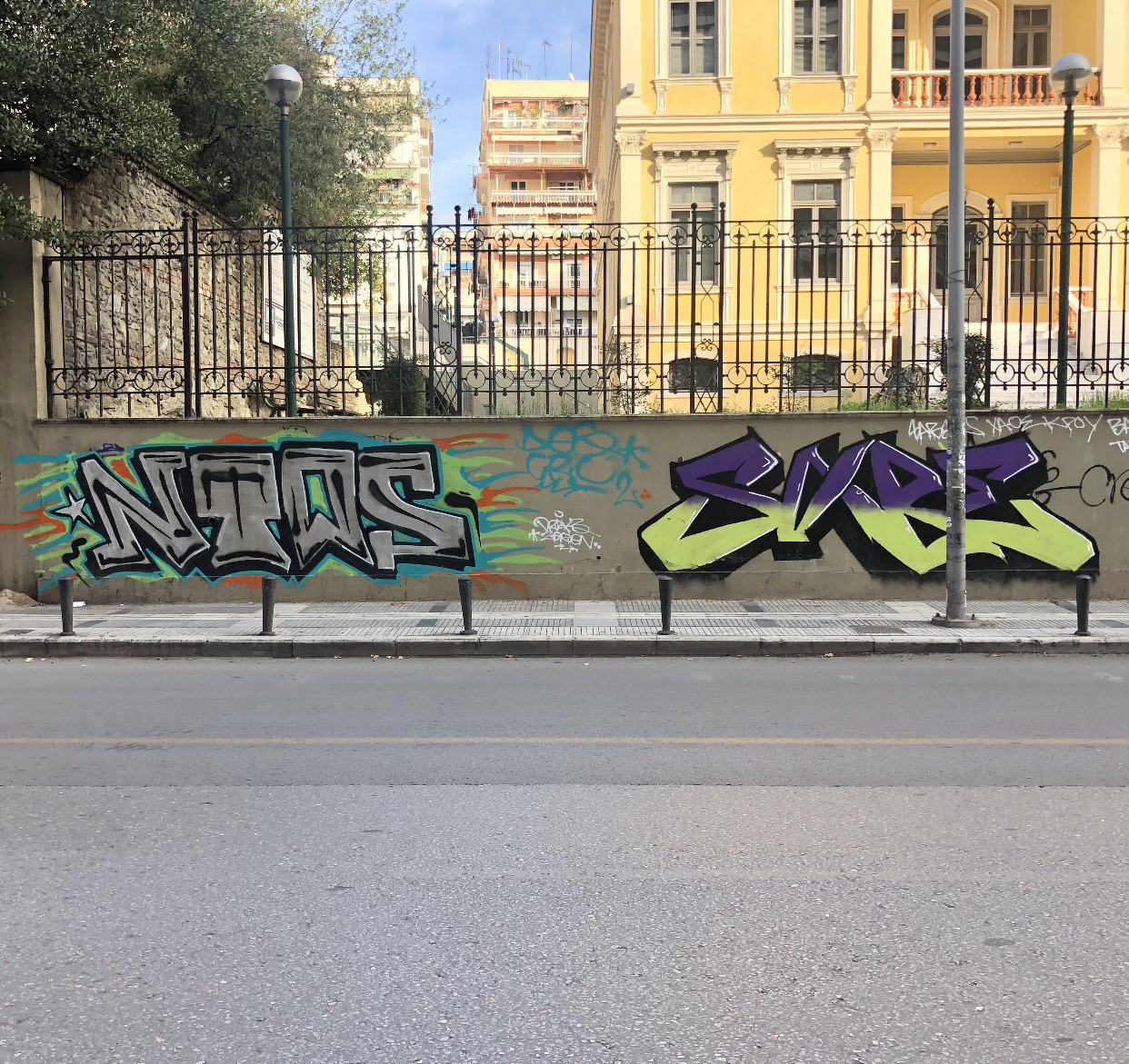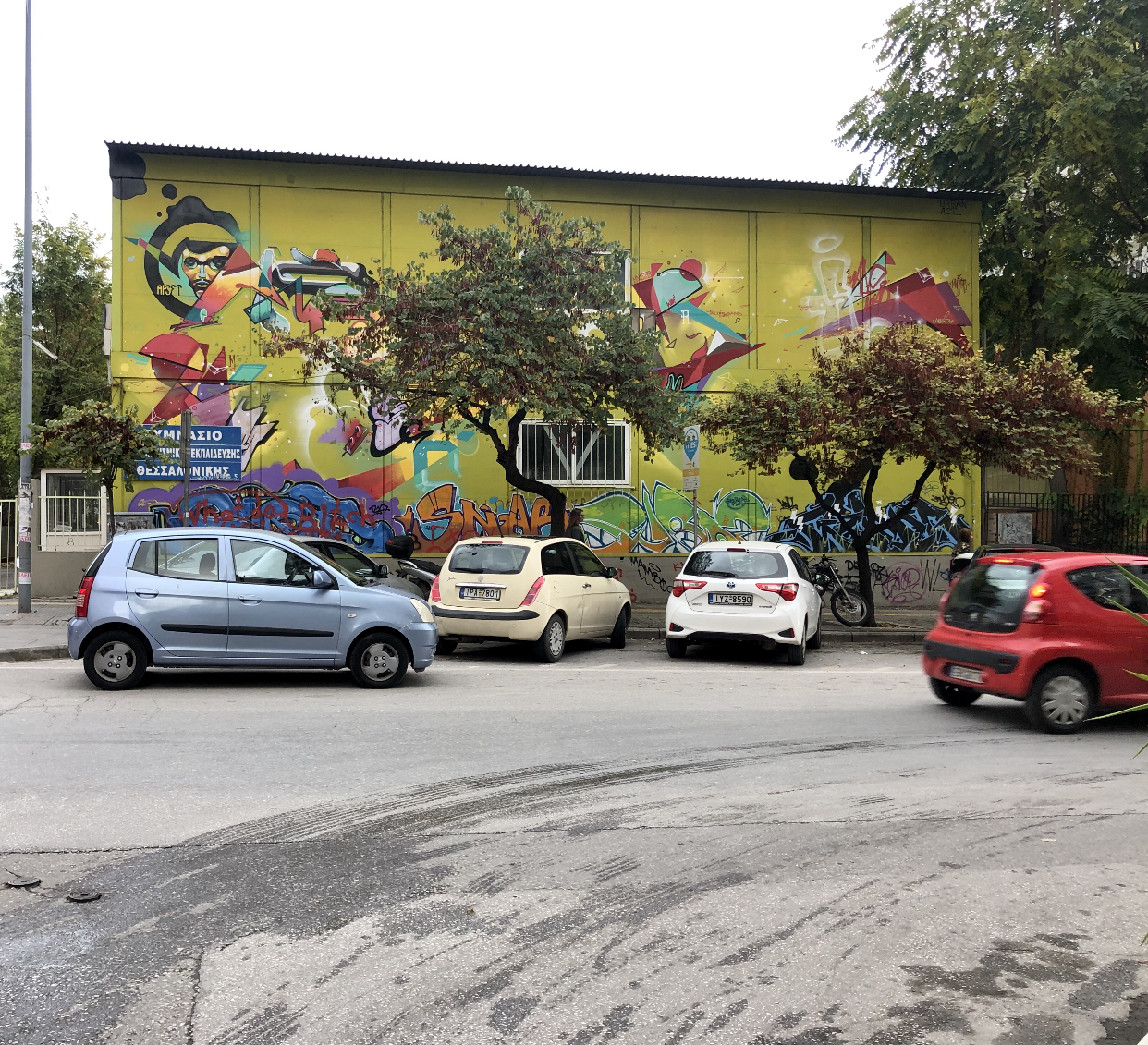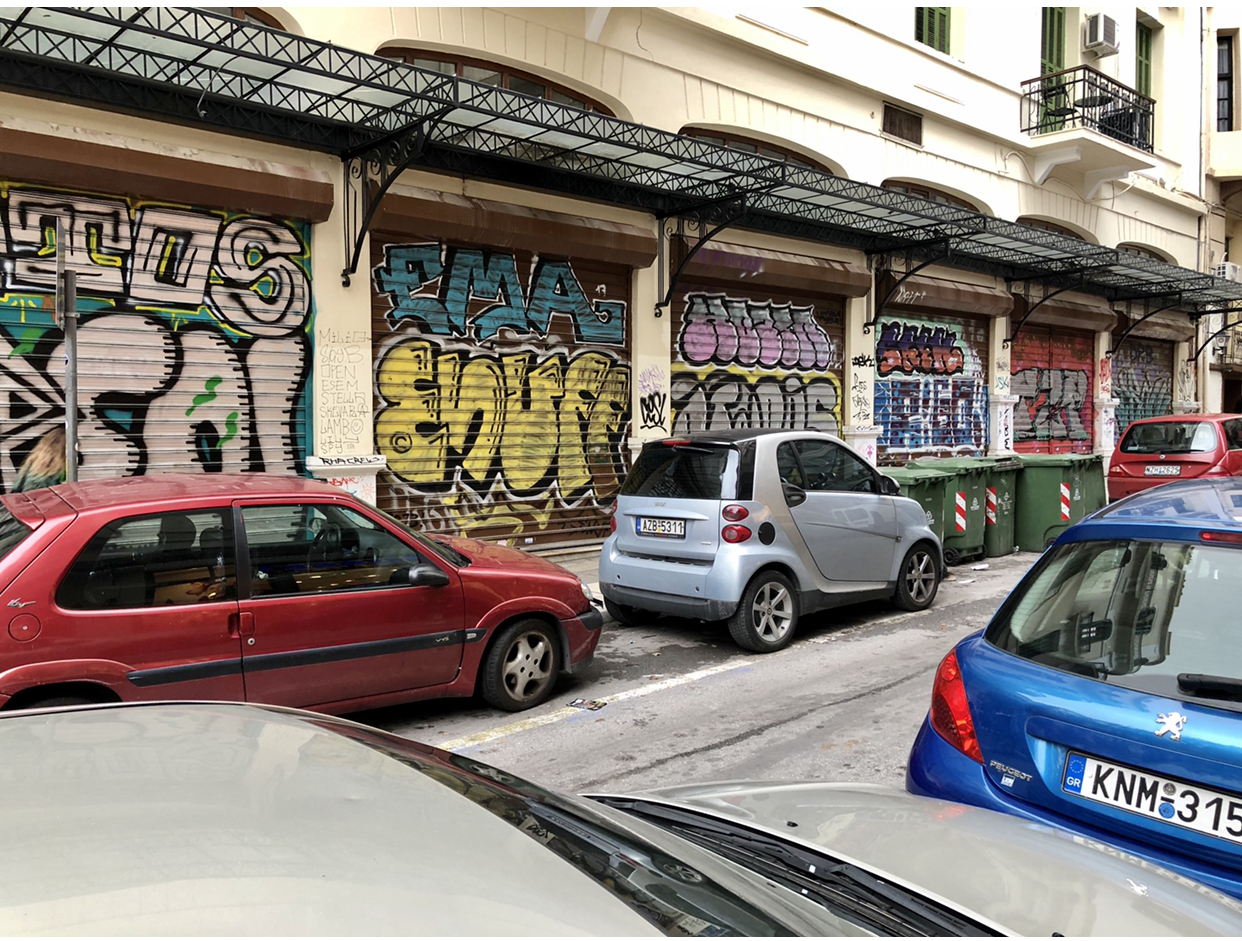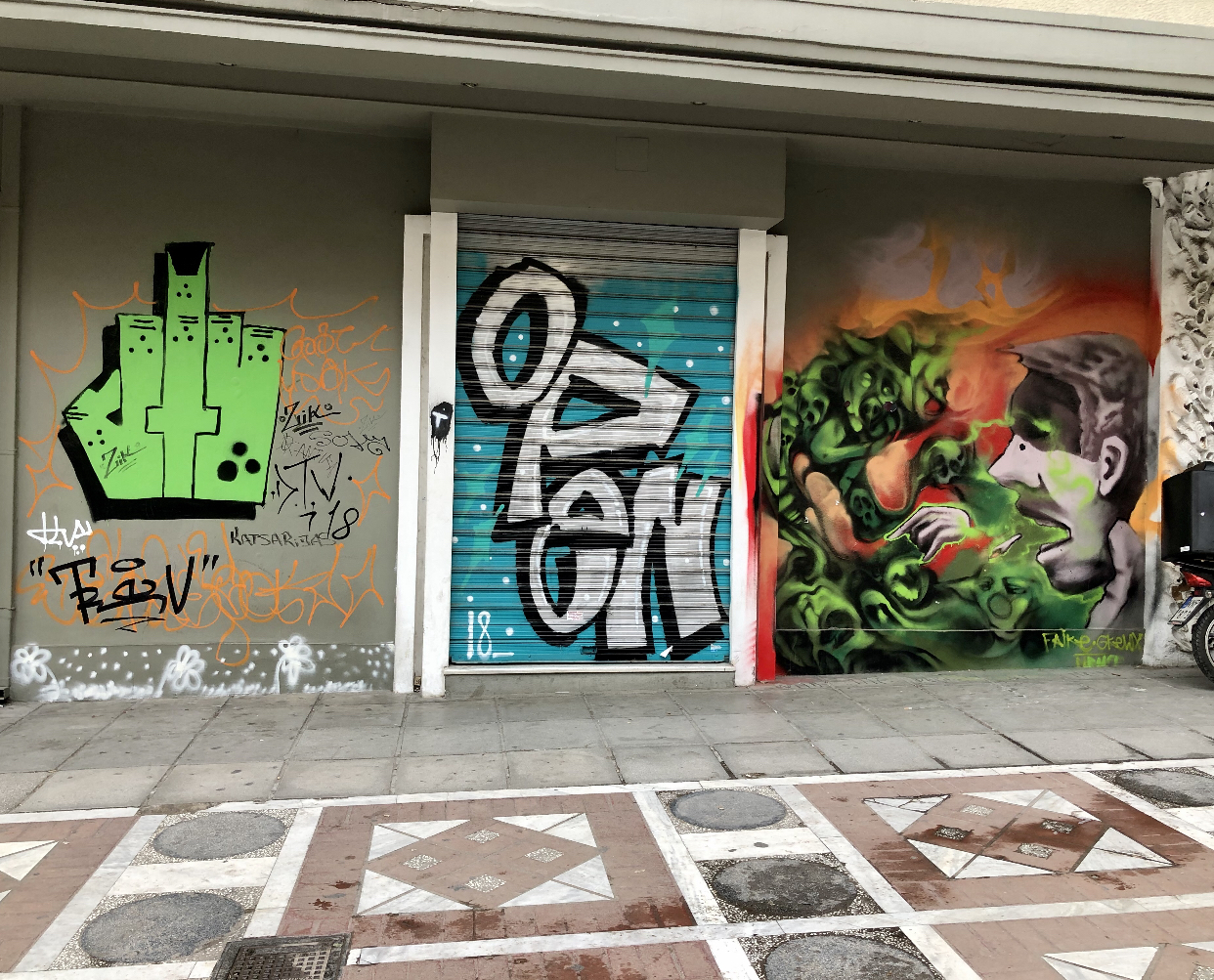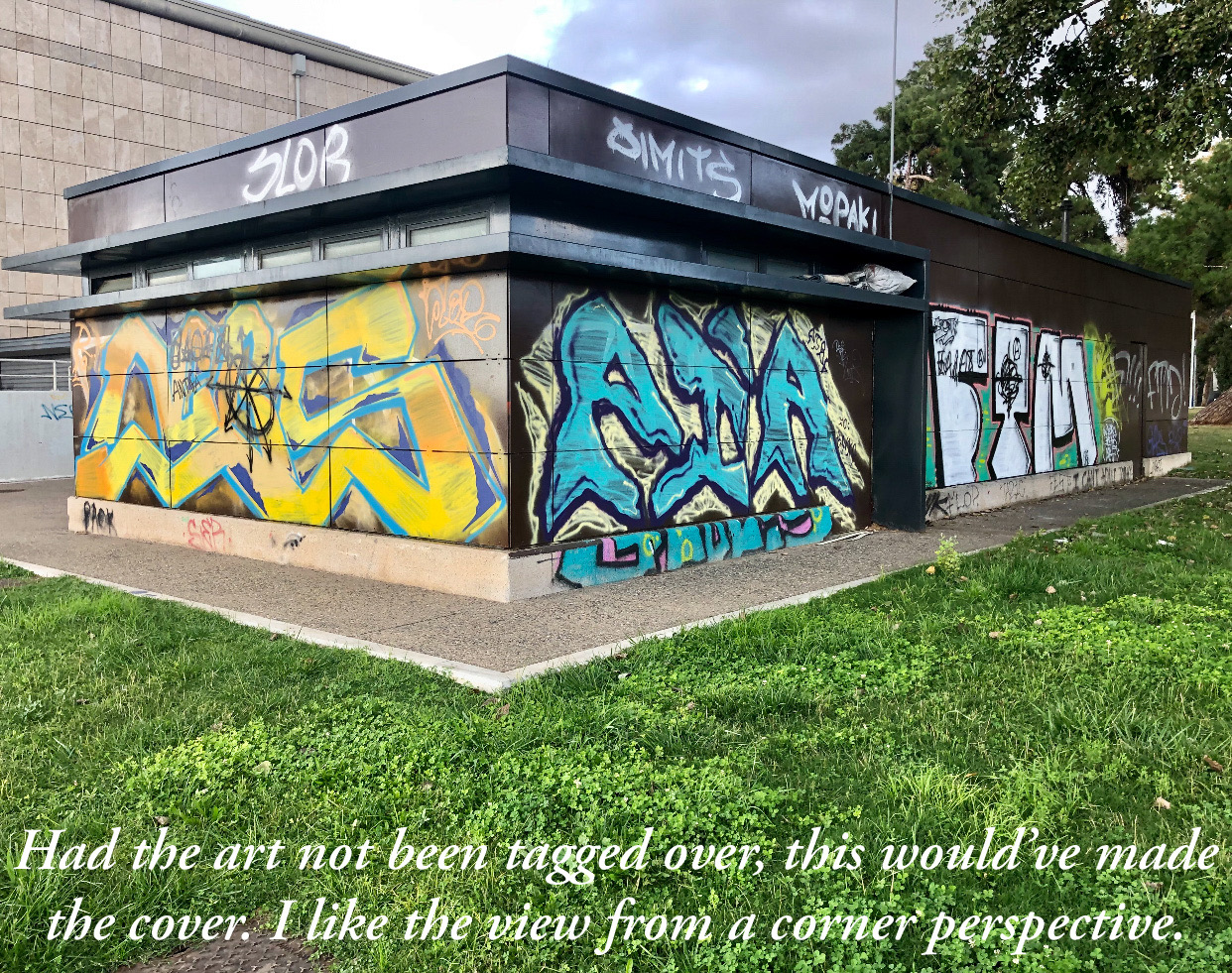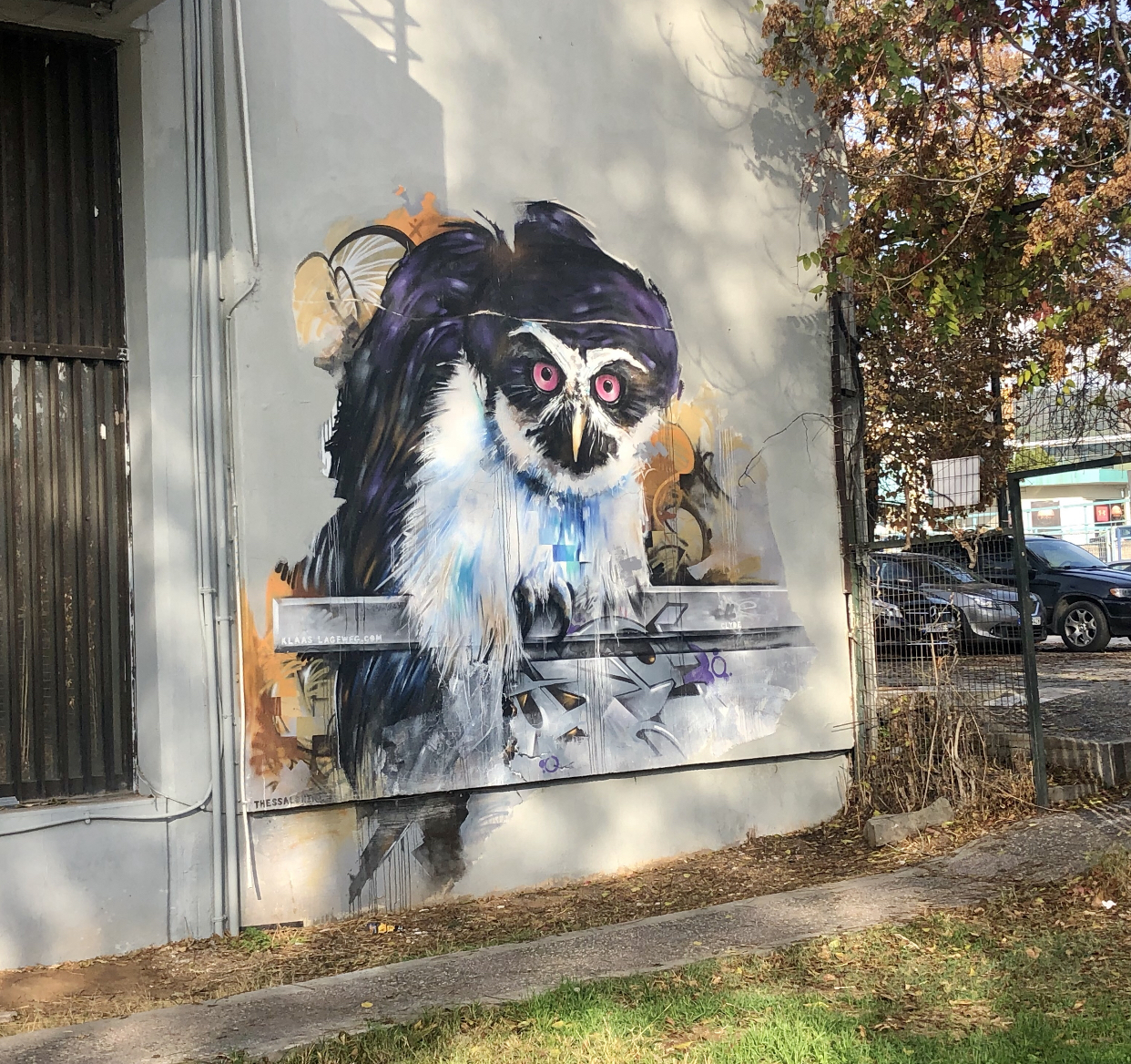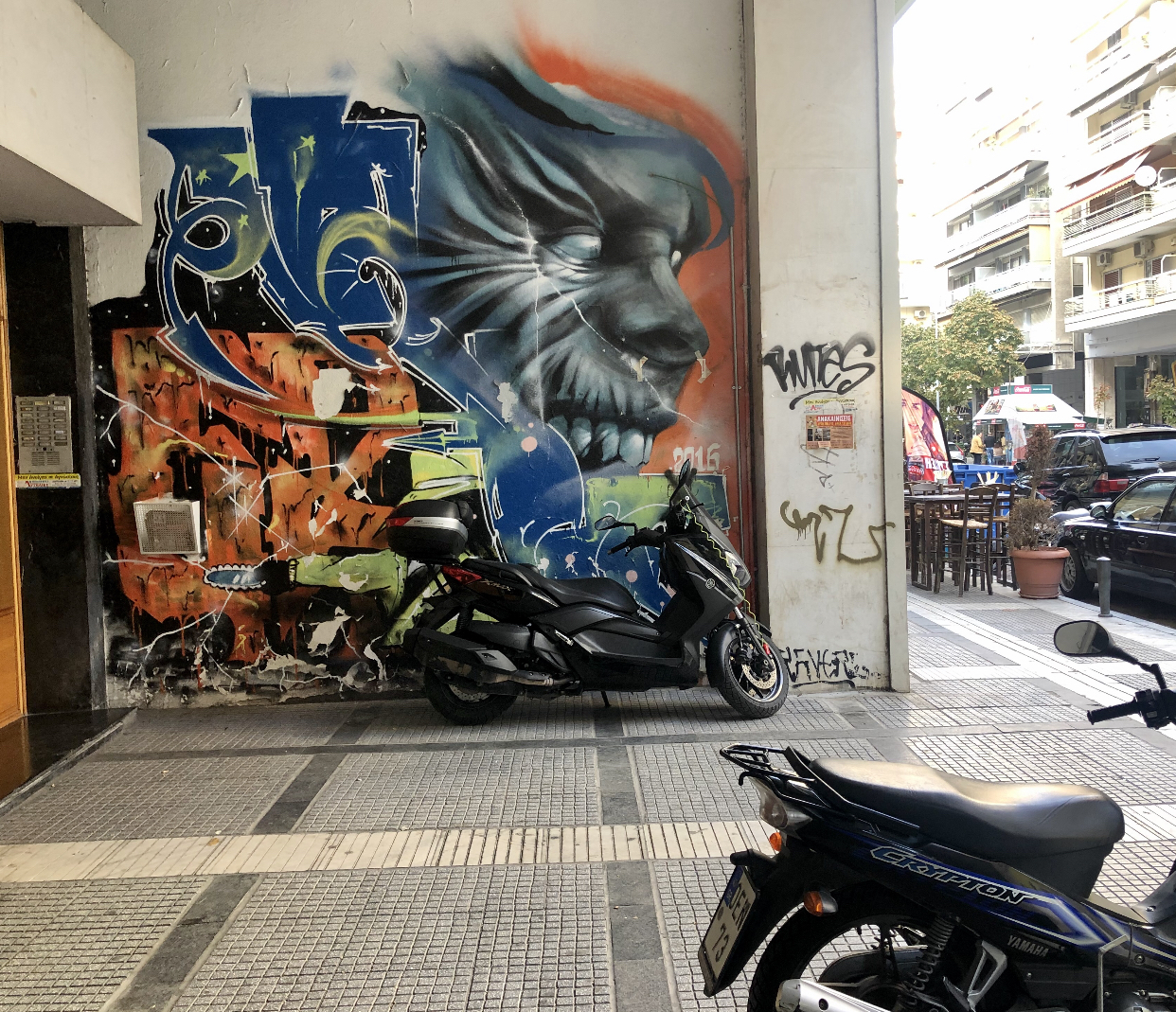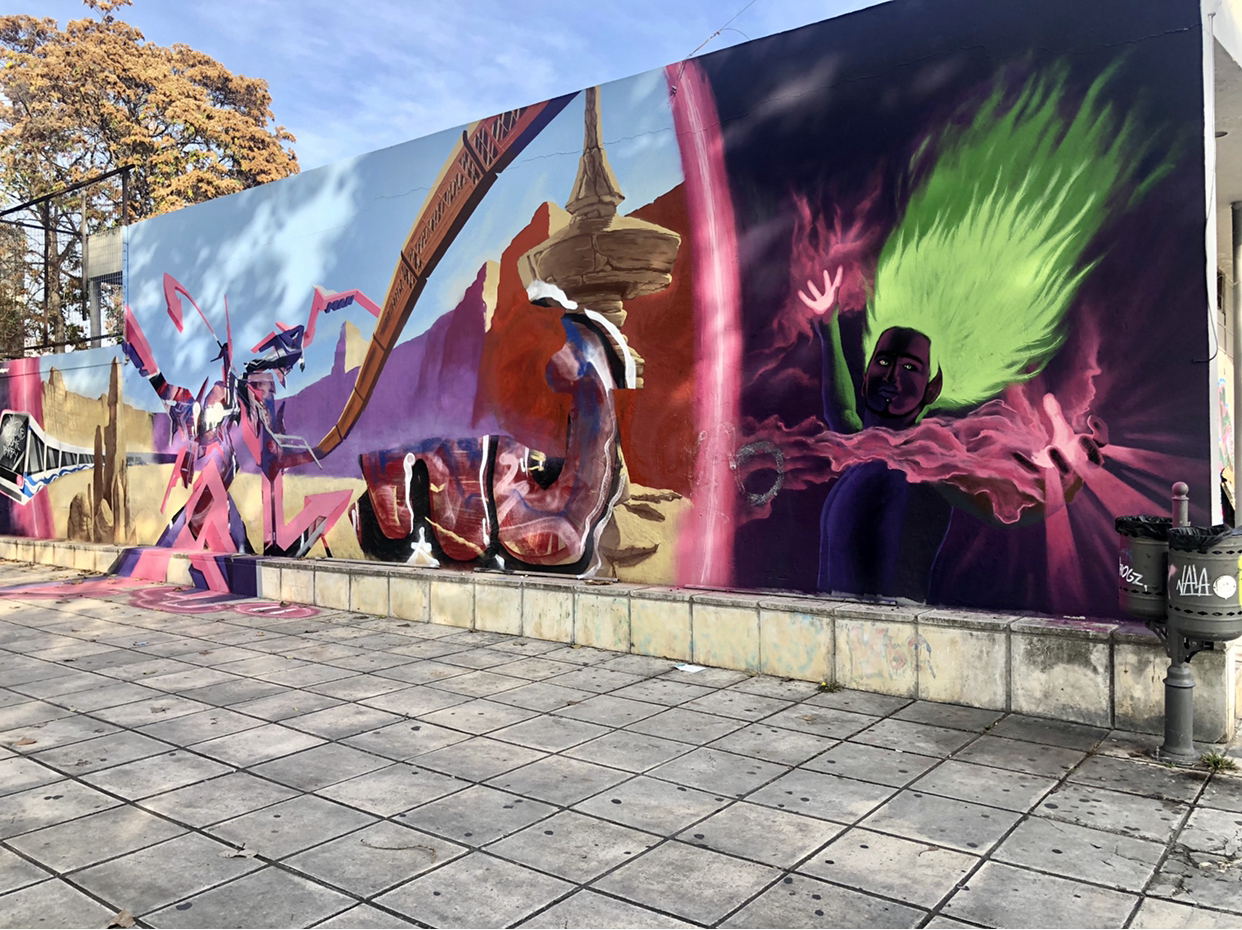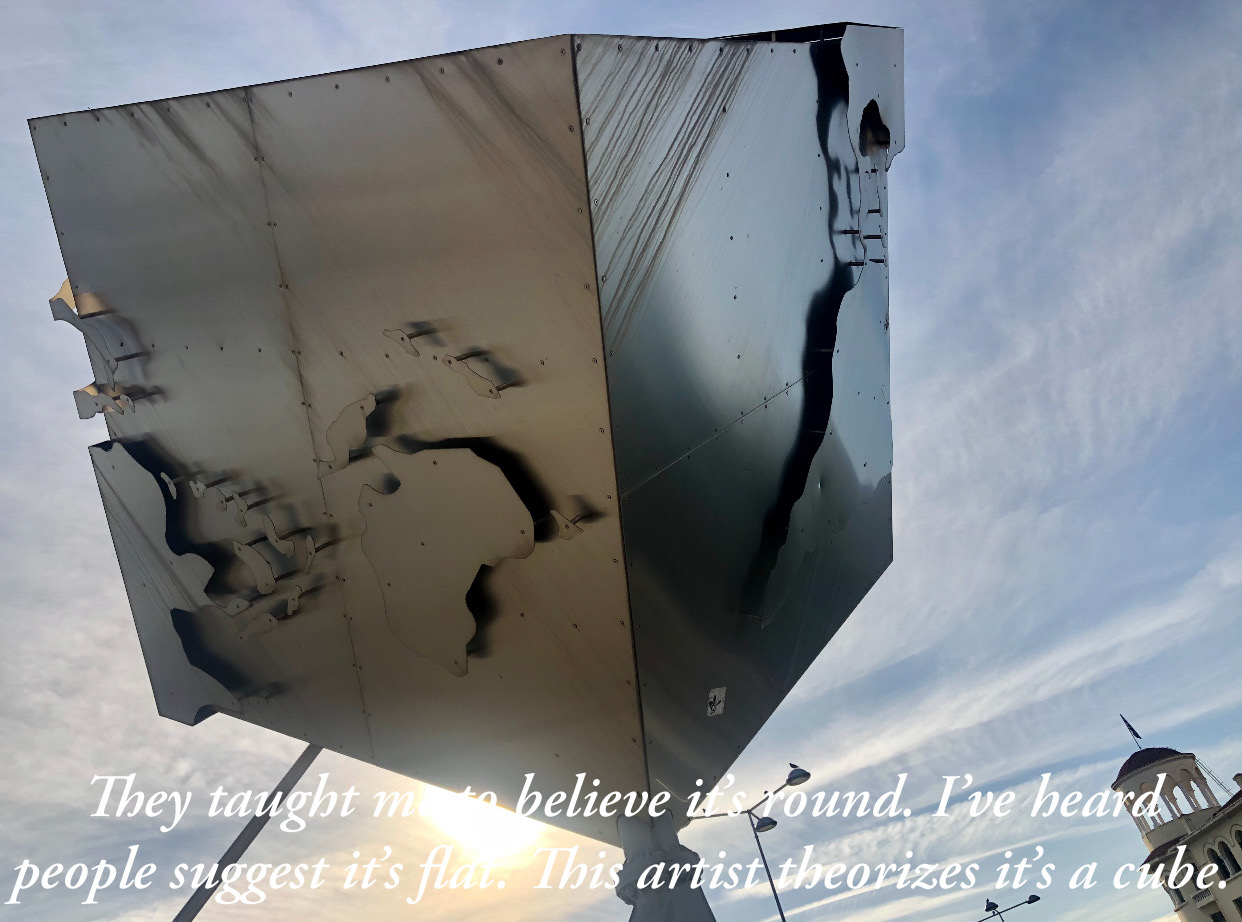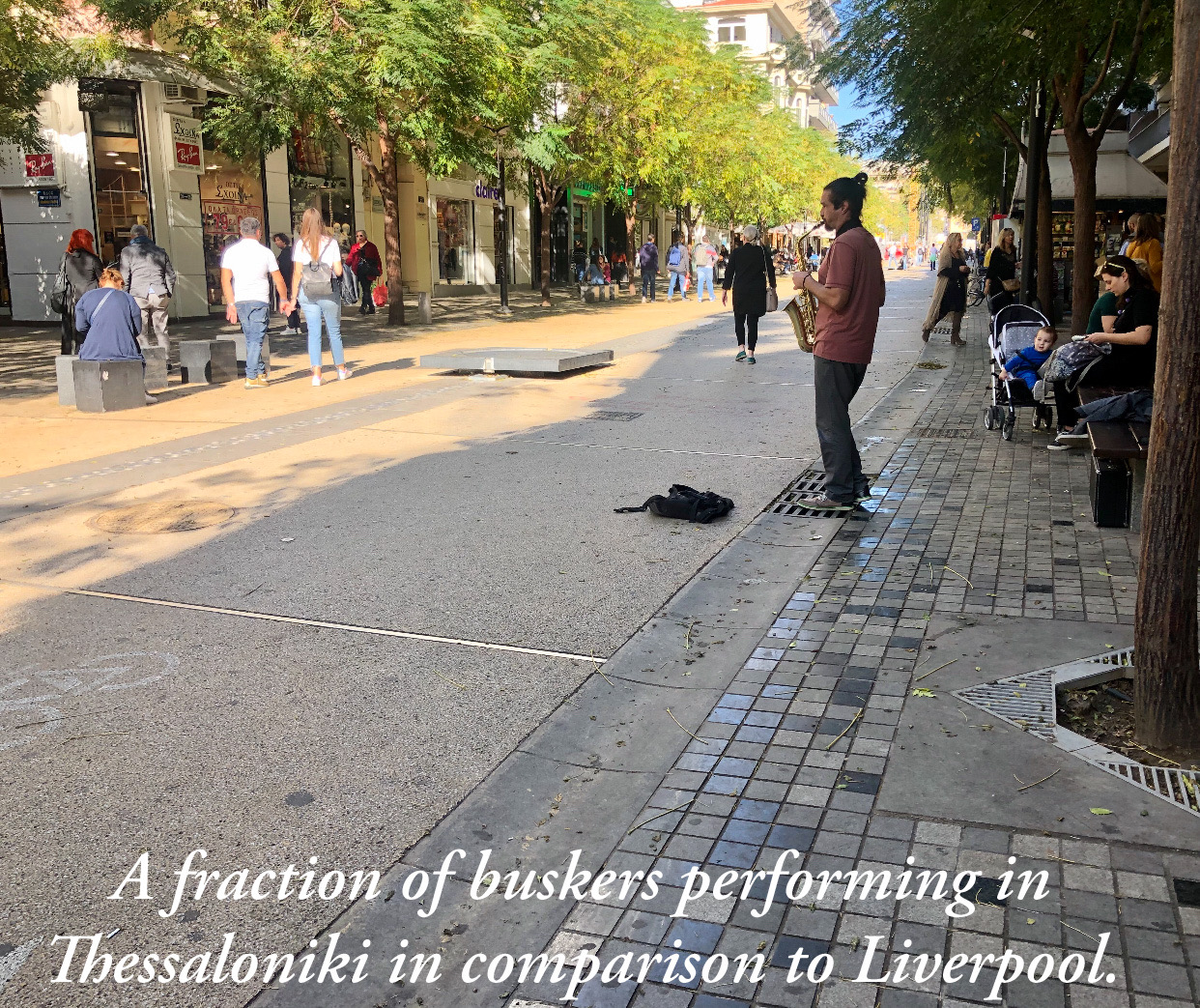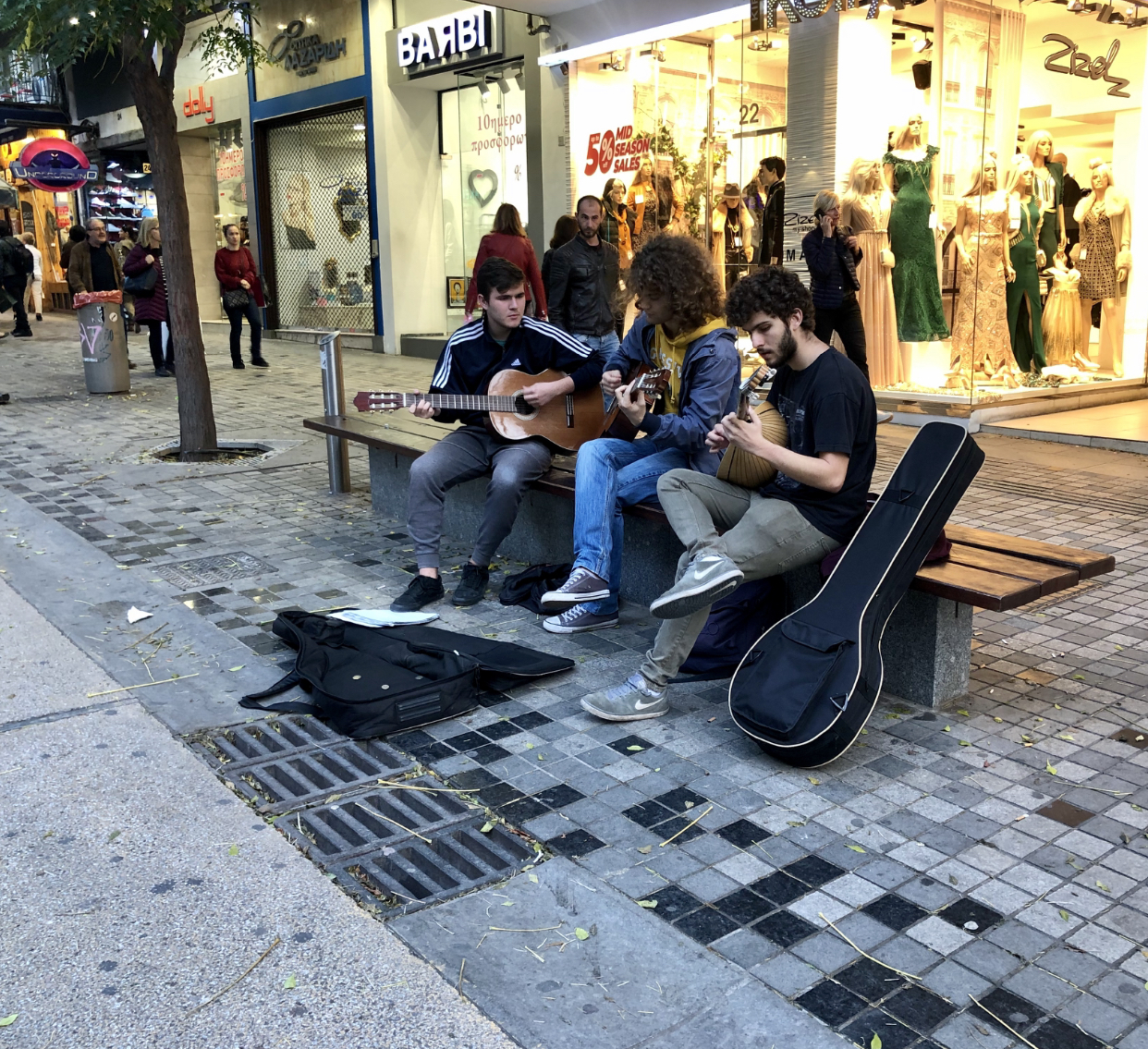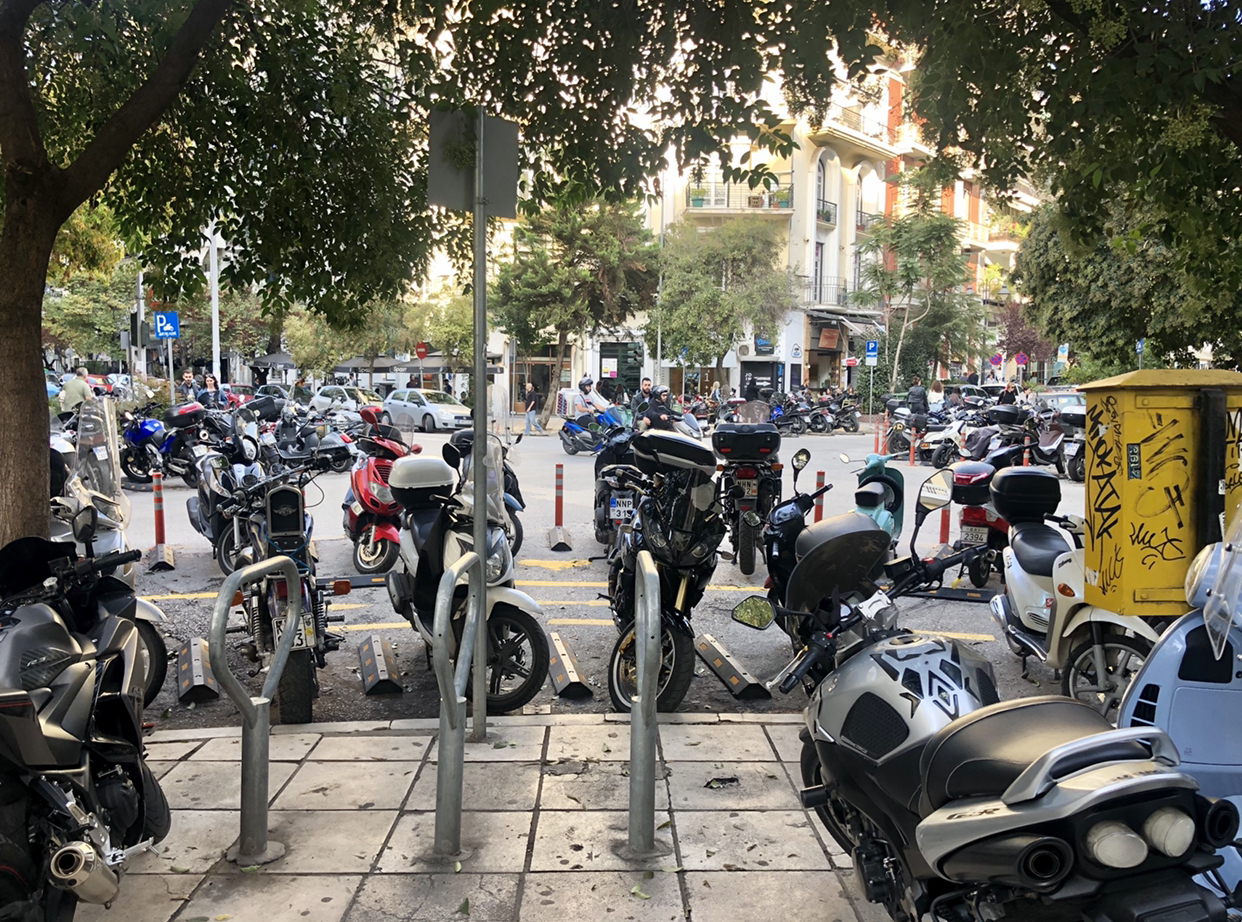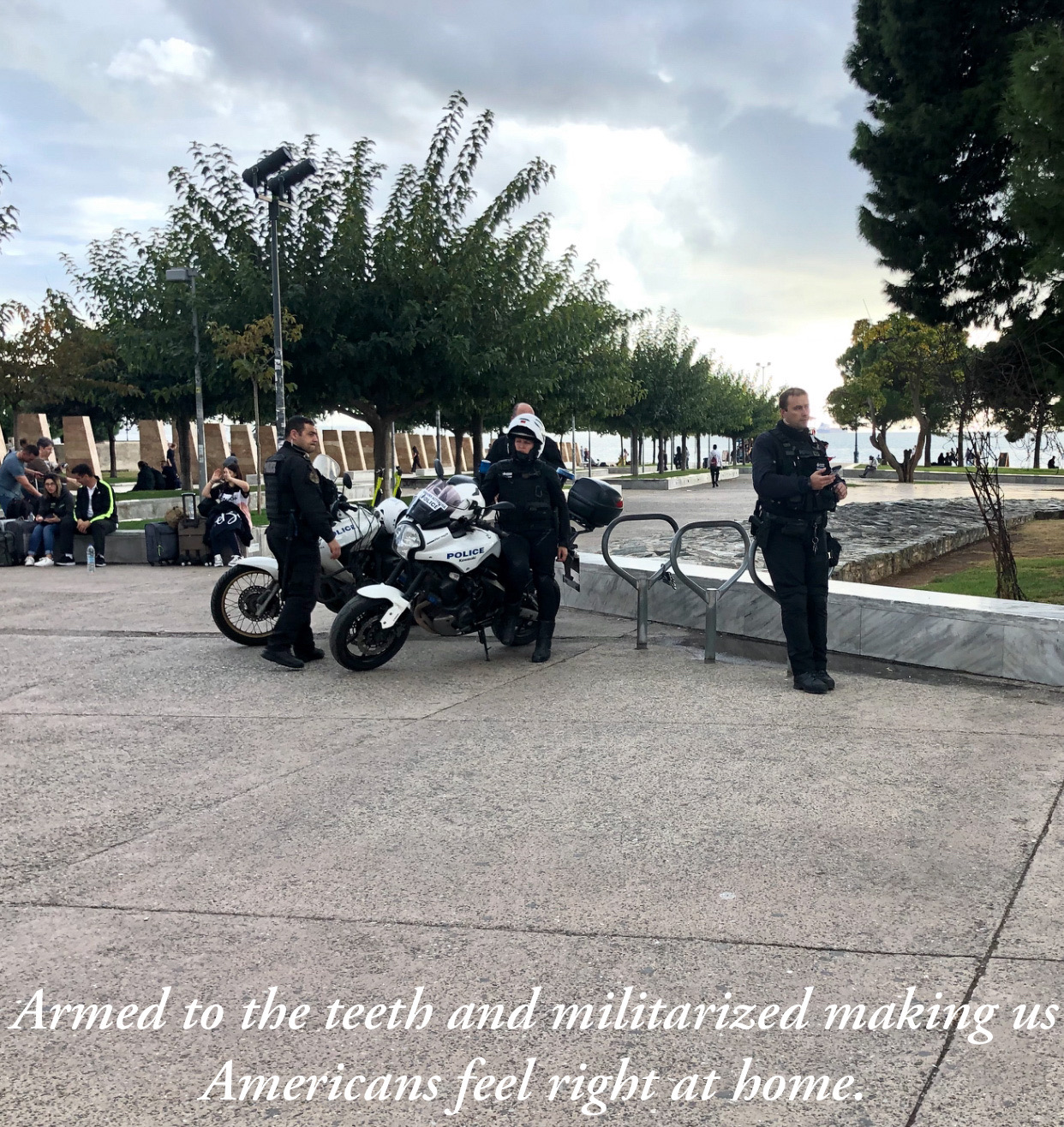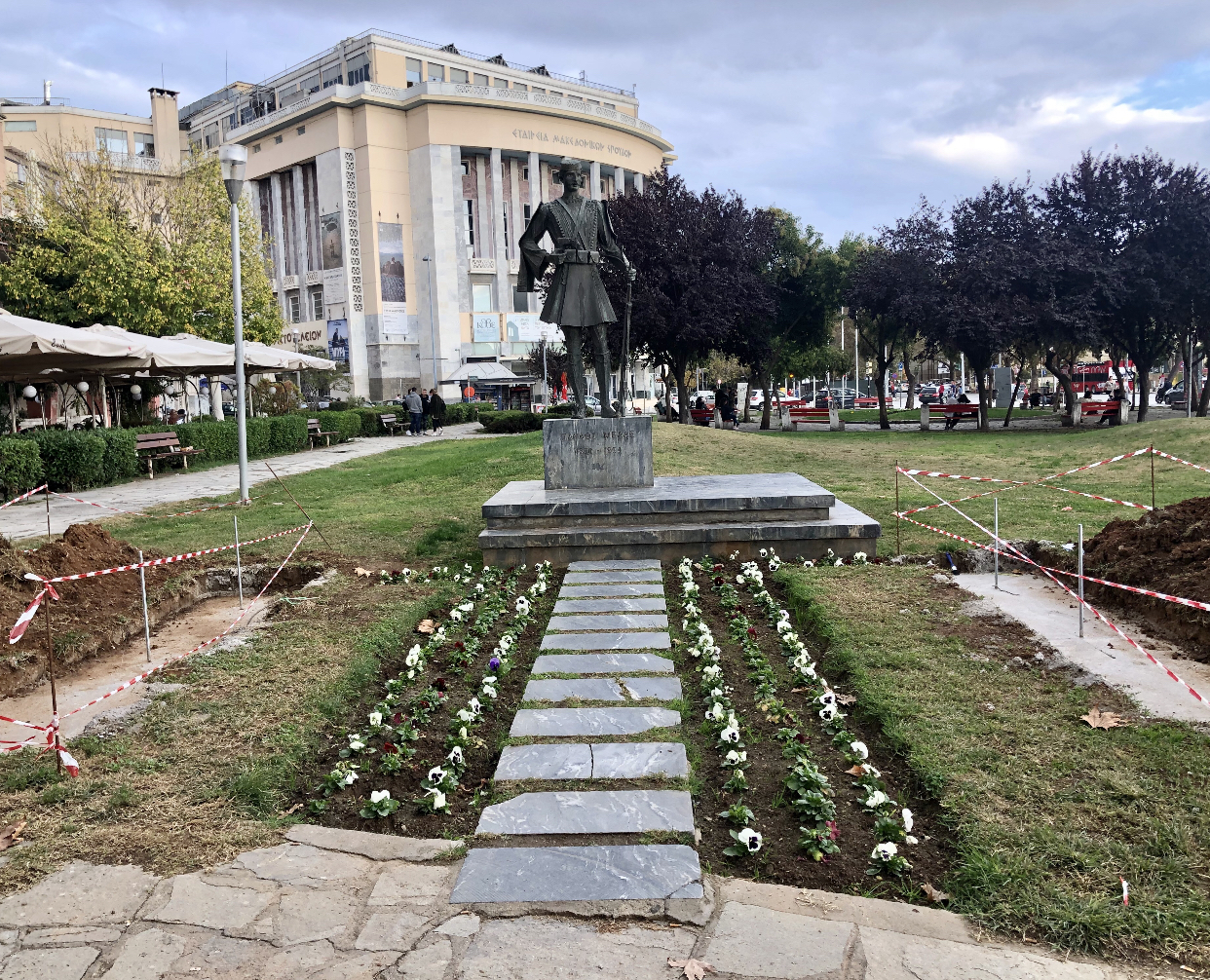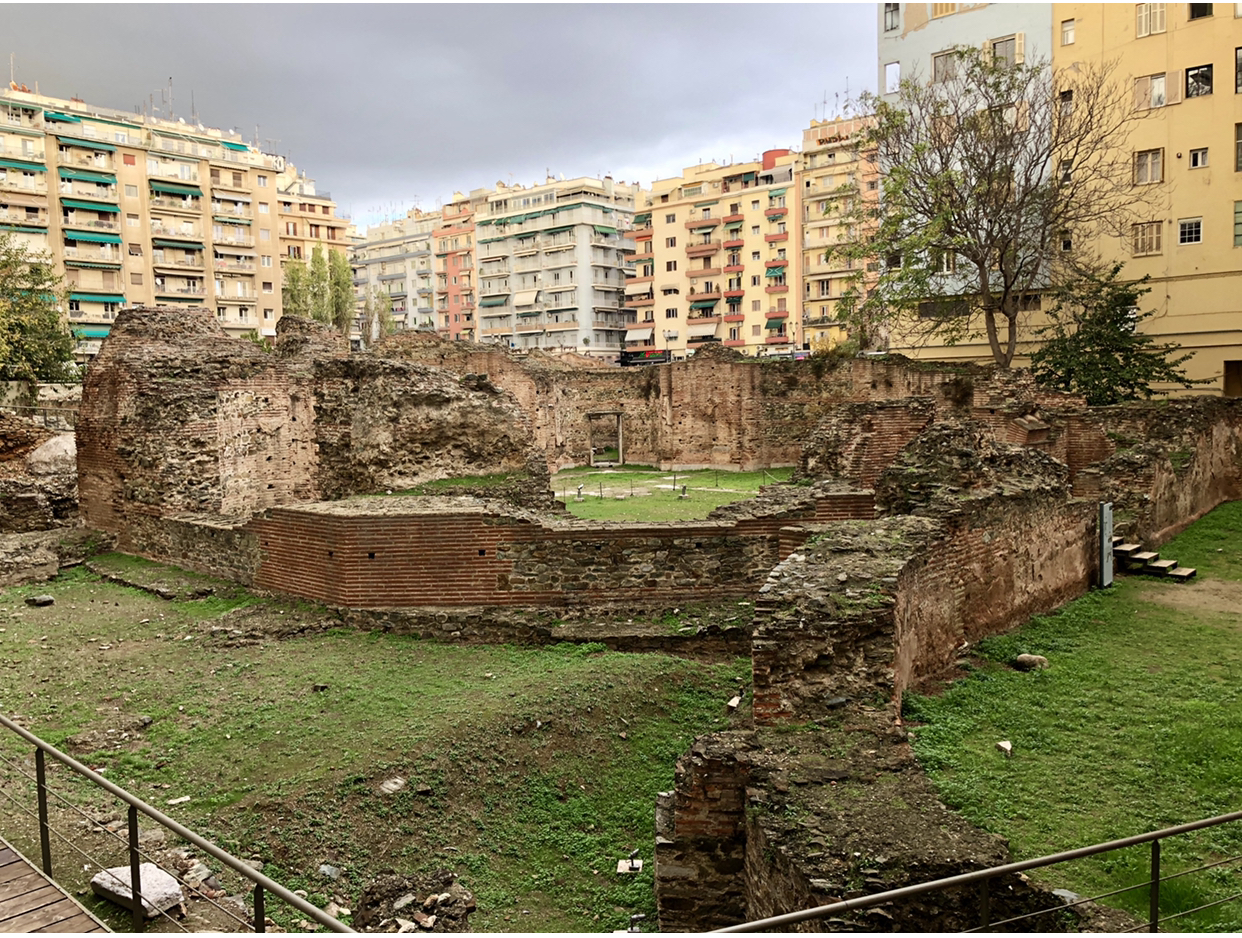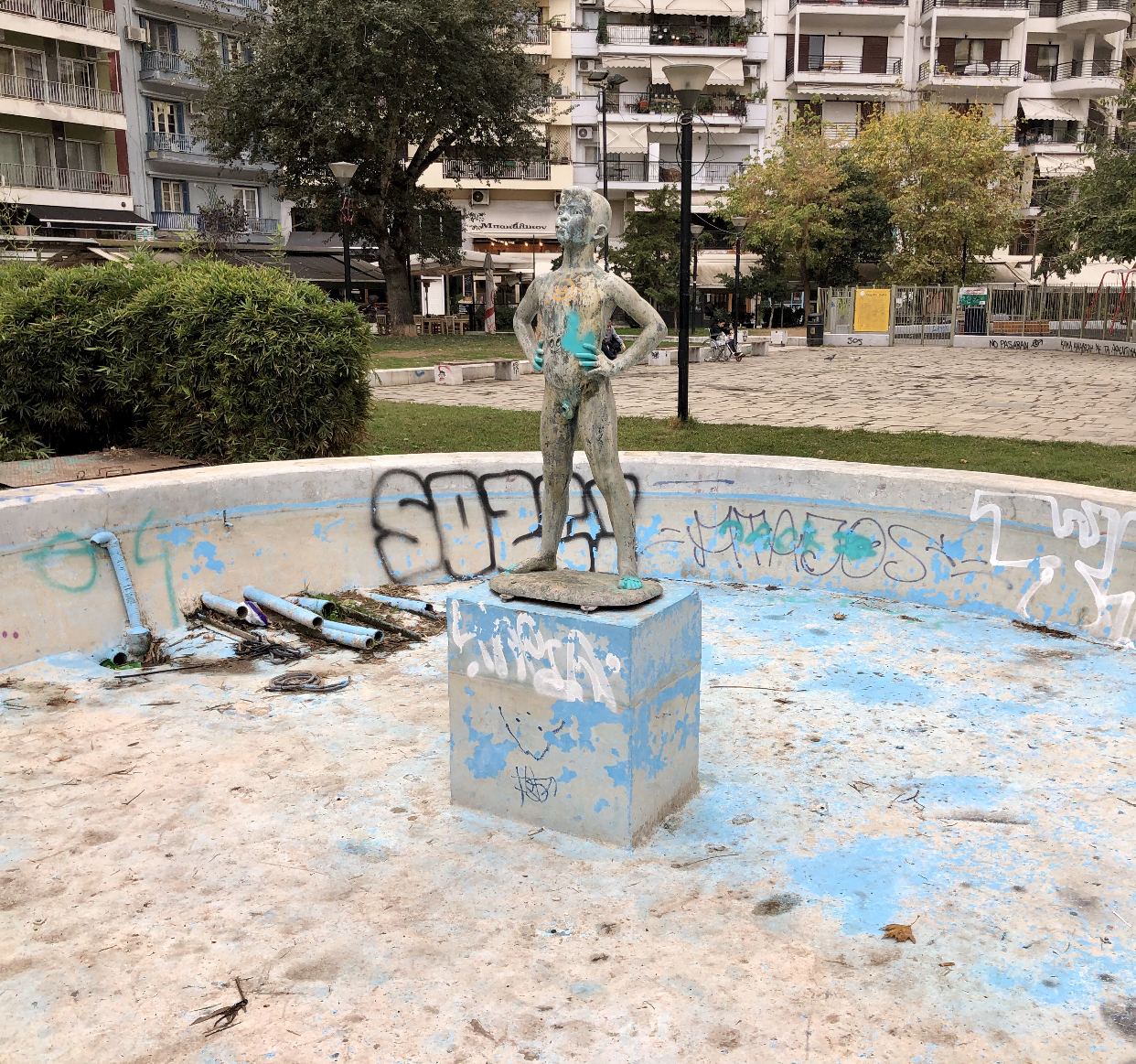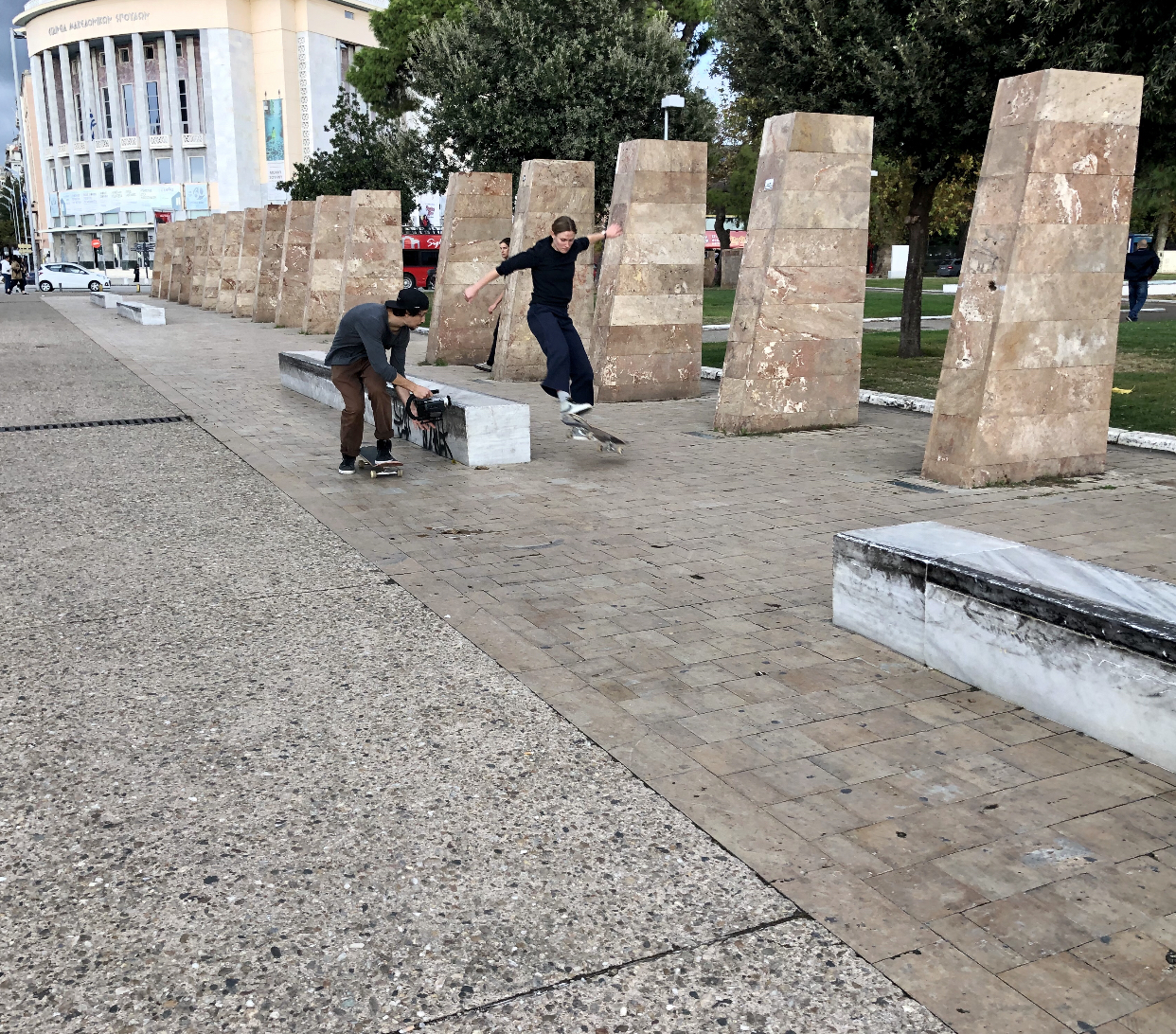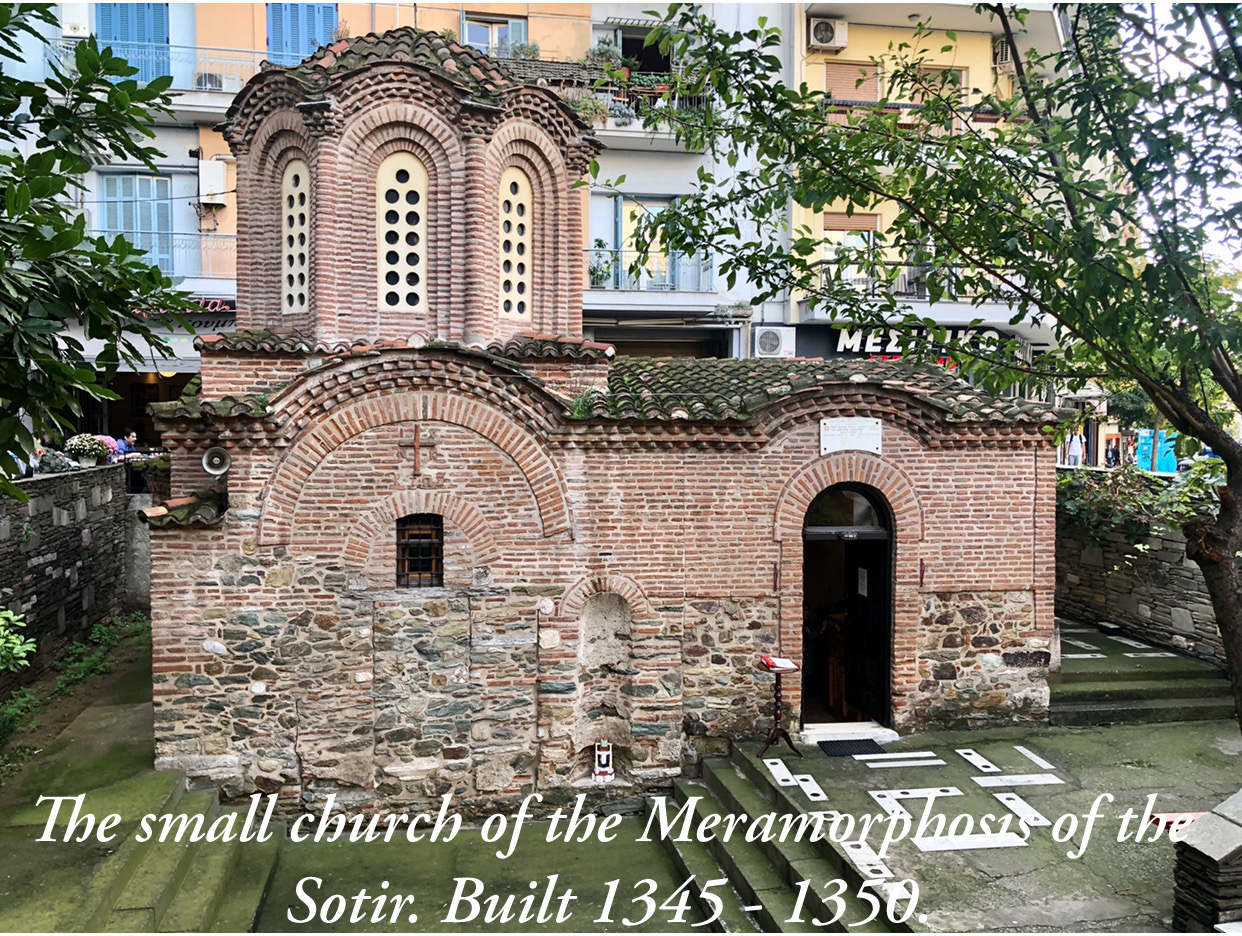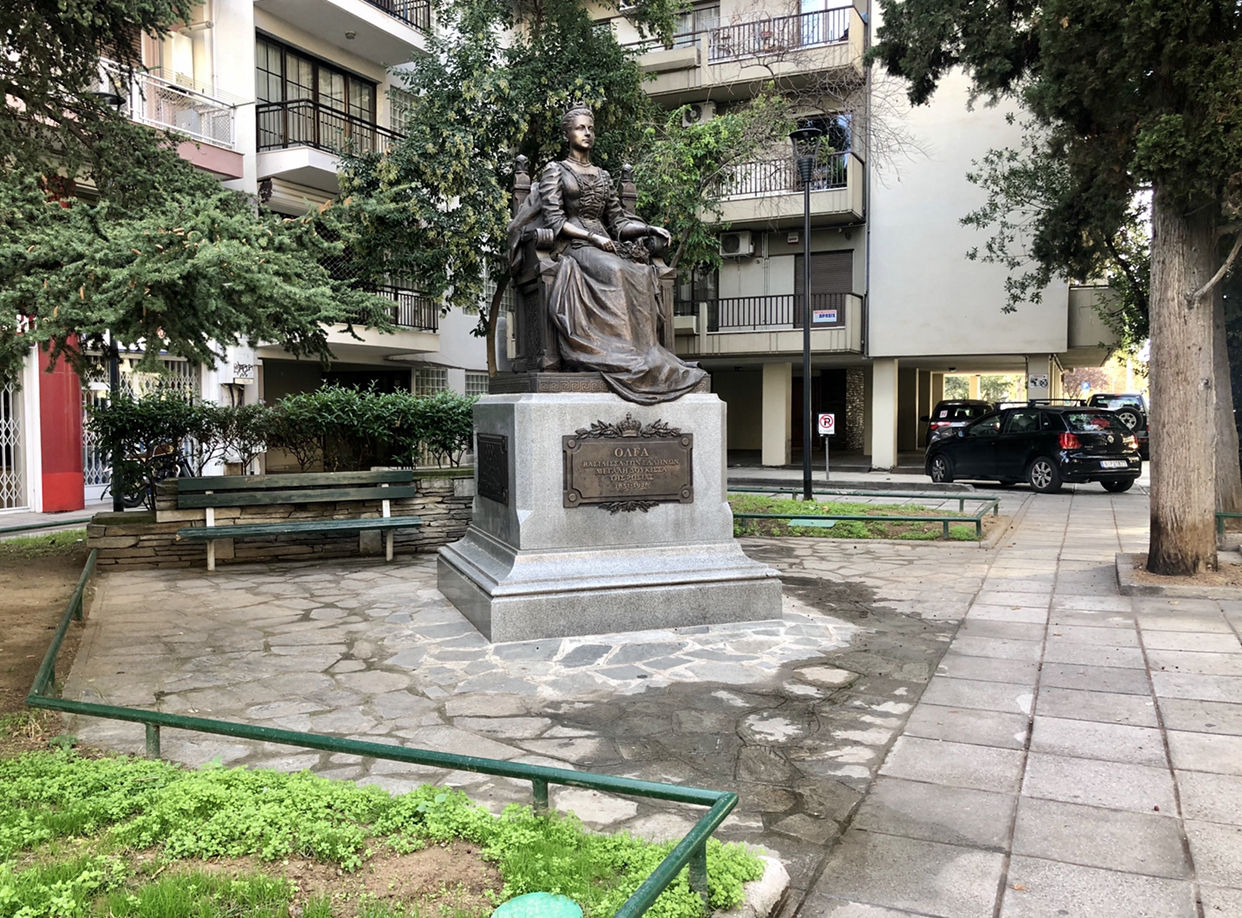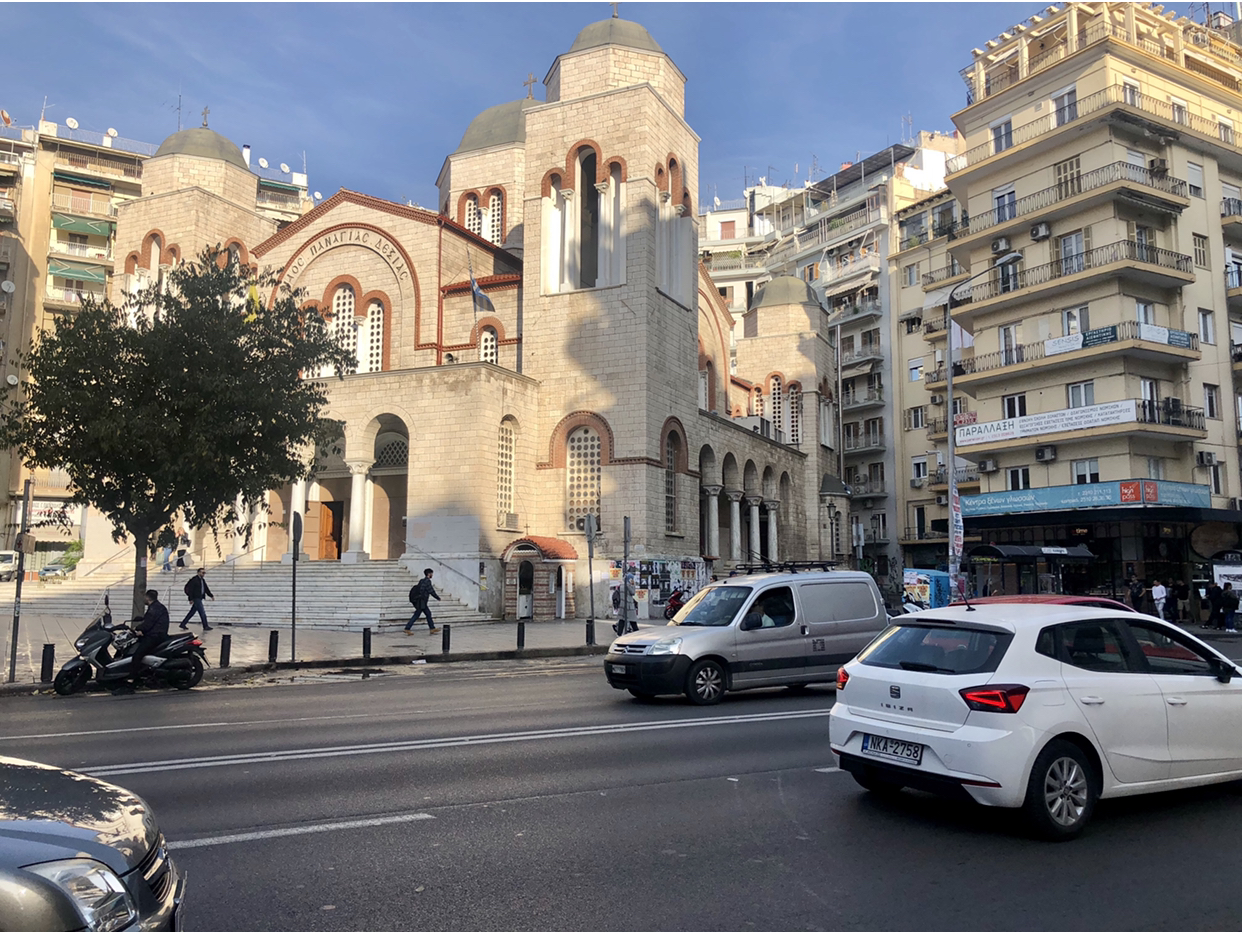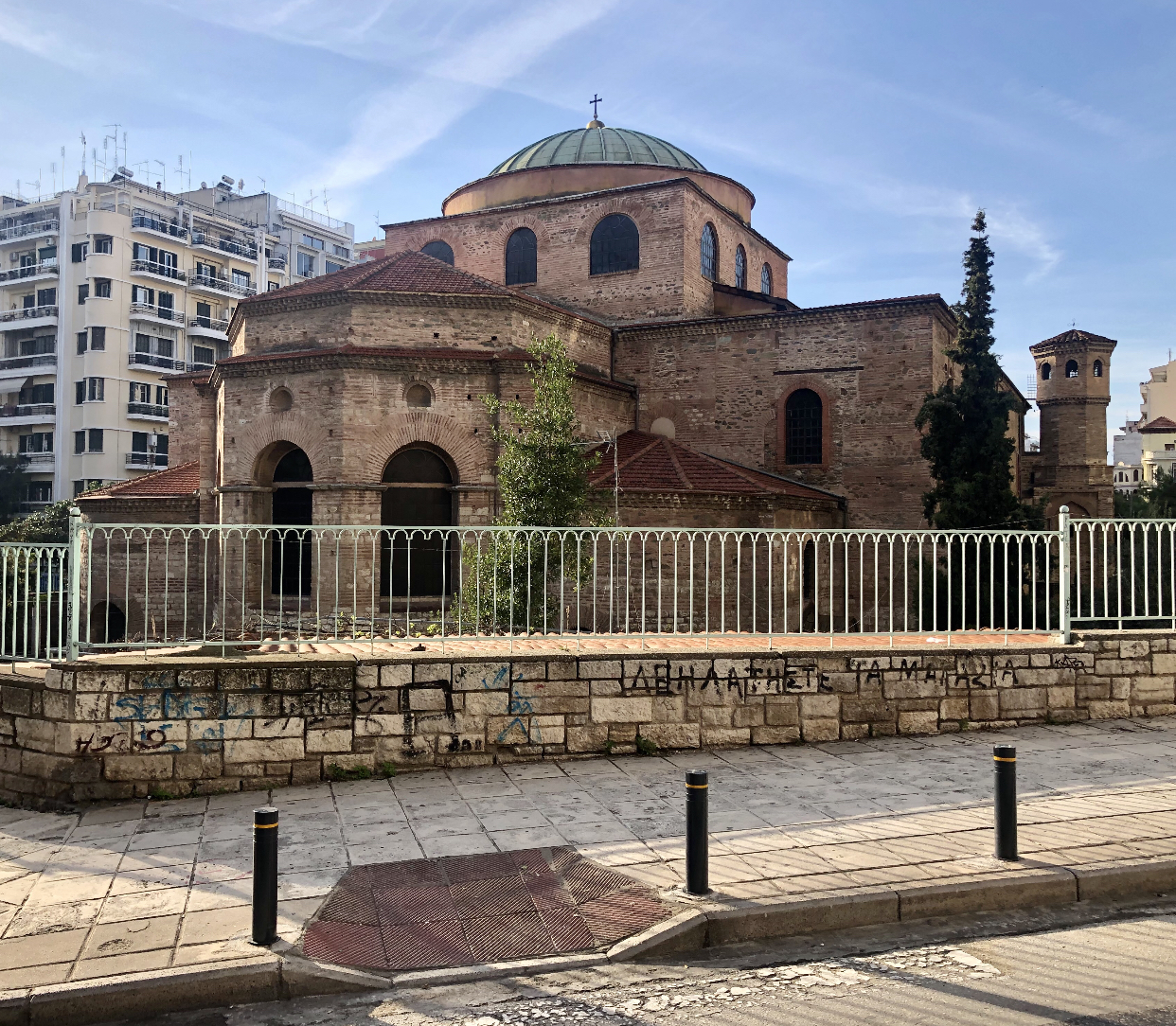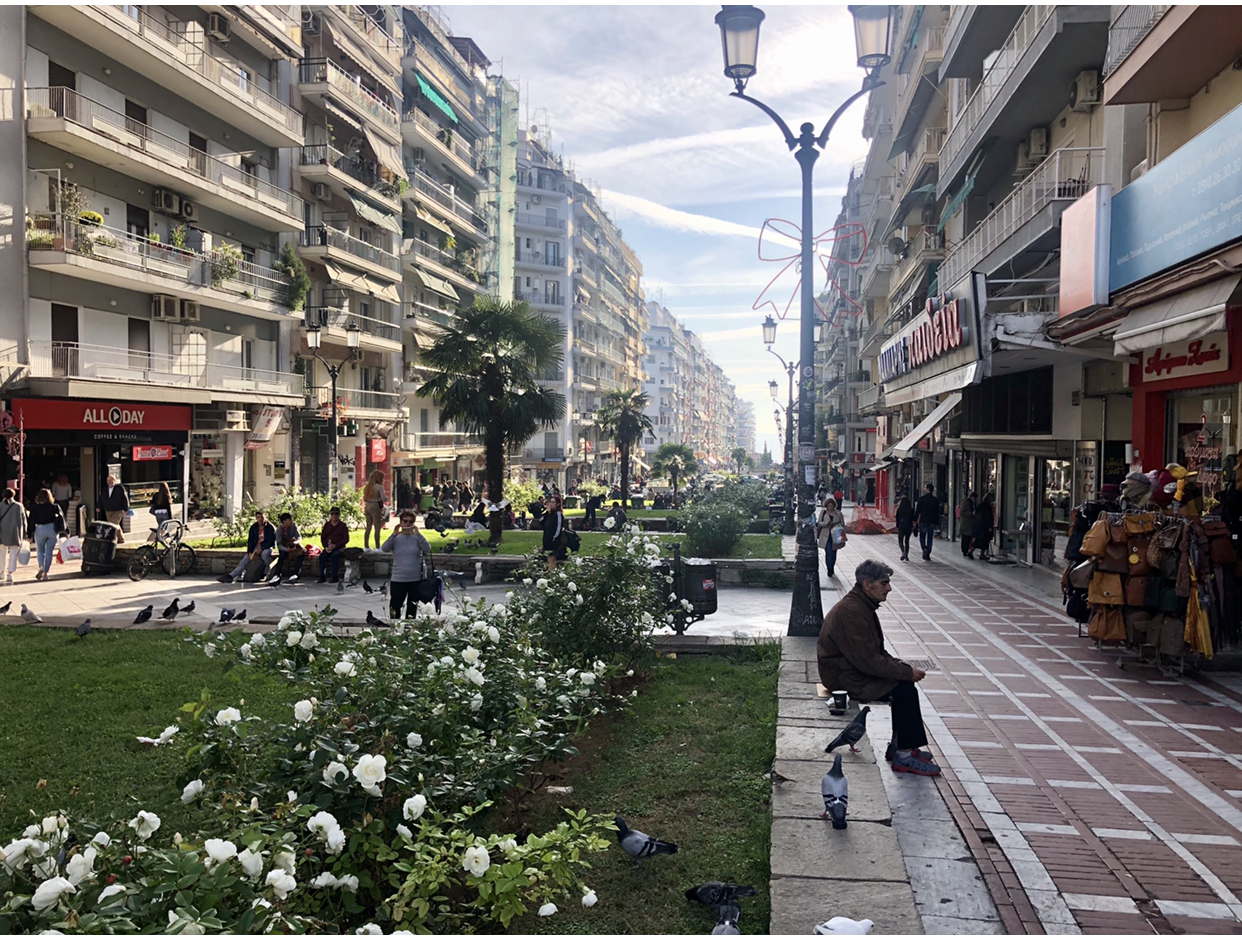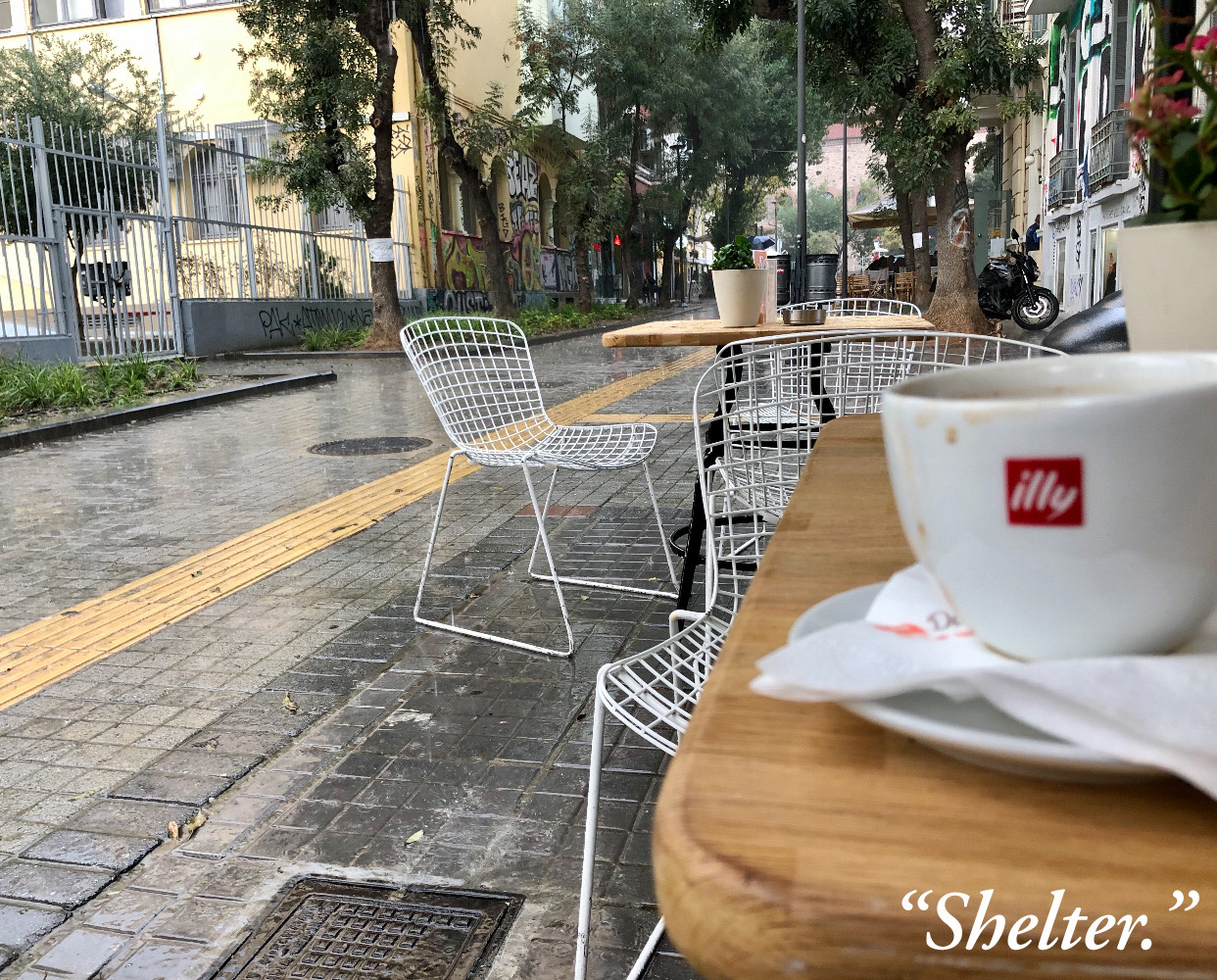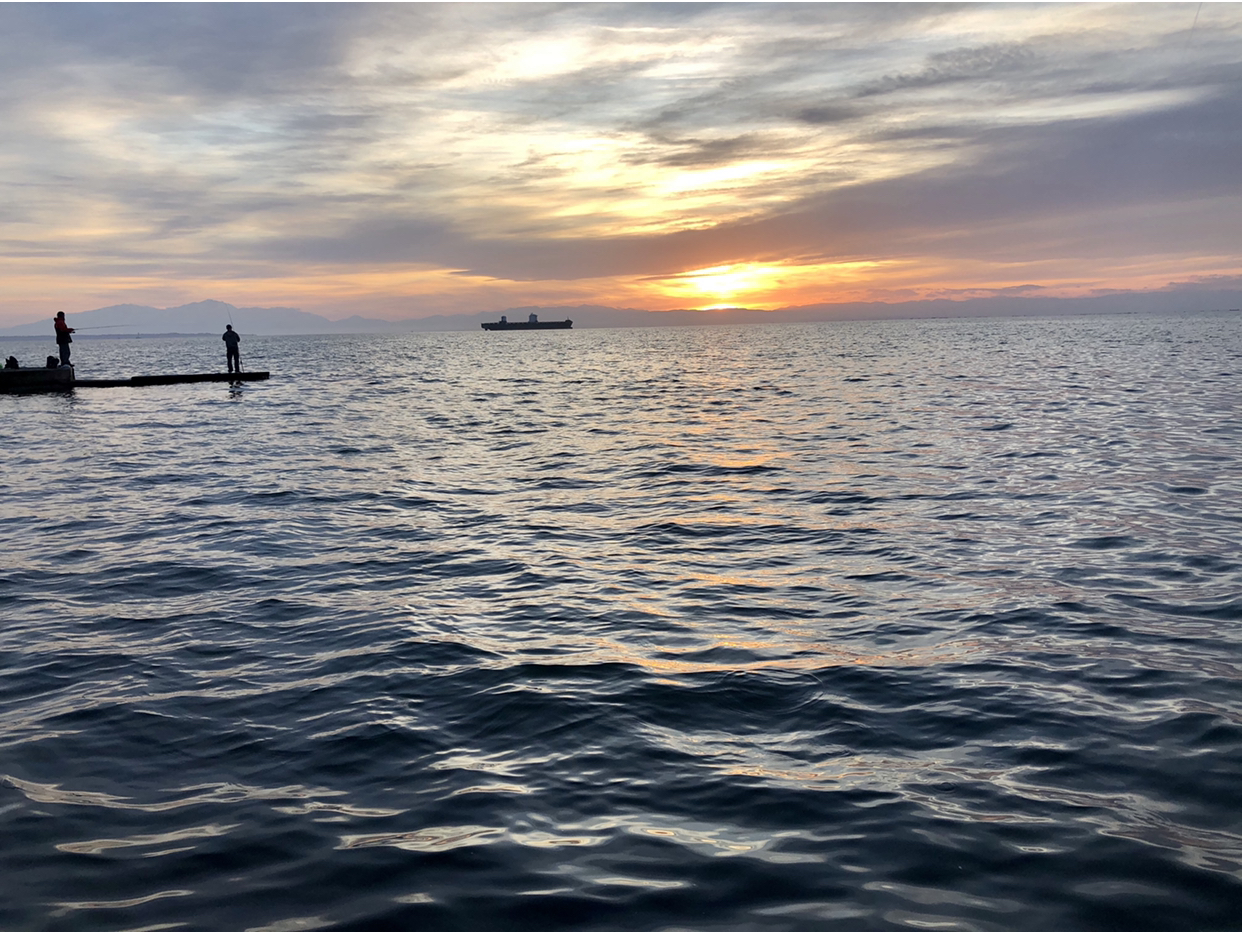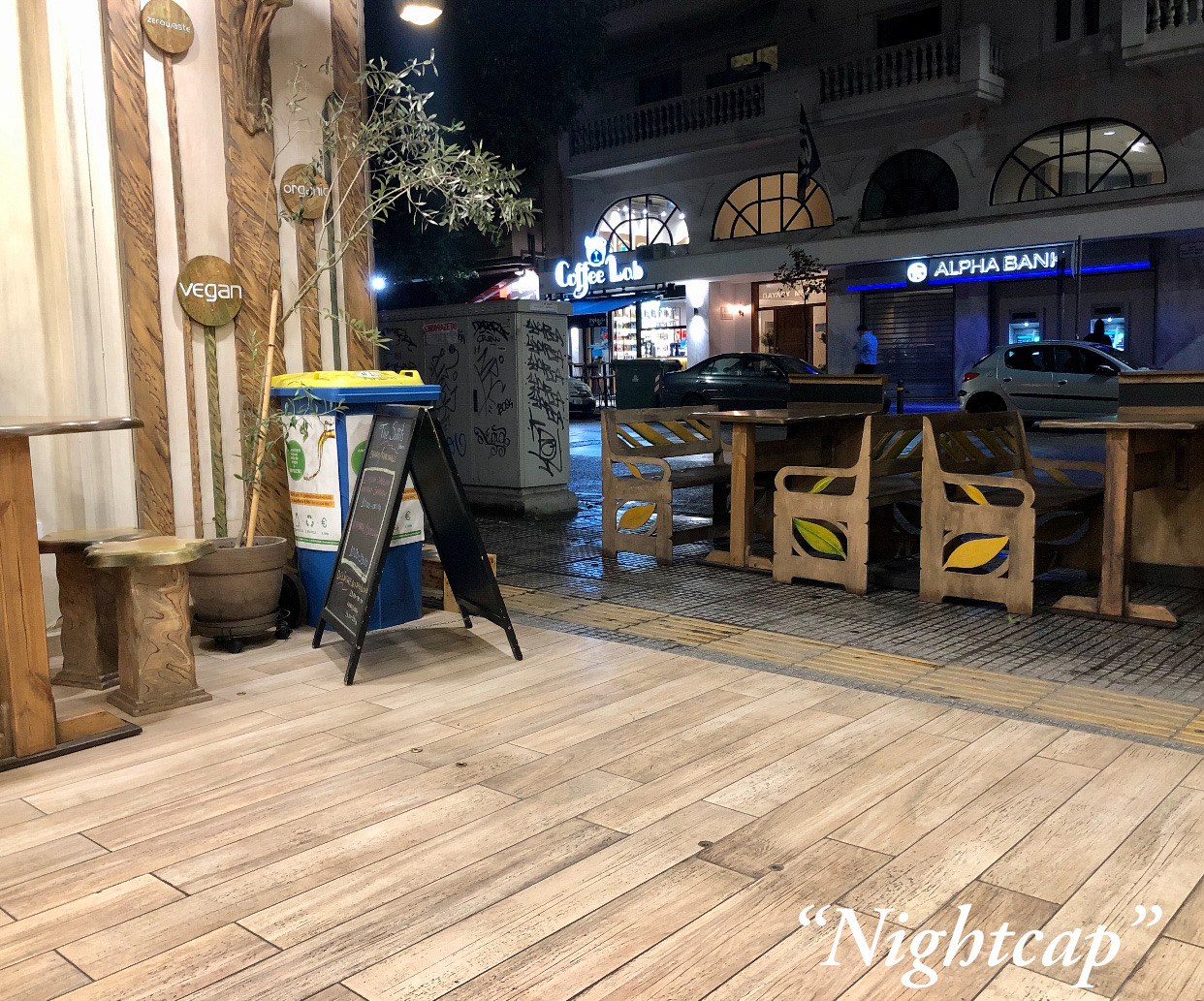 Now for the drum circle. There's too many drummers in the following clip to count. As they continued rolling in, one after the other, each with a different instrument, the more harmonic they became. I don't know if we just happened to be in the right place at the right time or if that's just how they roll in Greece but, whatever the reason, I'm glad we got there when we did.
https://youtu.be/hkVo4aS_ZL8

https://steemitimages.com/0x0/http://i.imgur.com/5V84VGh.gif https://media.discordapp.net/attachments/613135521530642487/613135752708096216/dandays.gif
Monday • Tuesday • Wednesday
Thursday • Friday