Visiting the Magic Mountain in the Lower Alps
---
Read "Visiting the Magic Mountain in the Lower Alps" on TravelFeed.io for the best experience
---
Der Zauberberg
Not to be mistaken with the novel of the same by Thomas Mann, Zauberberg is a magical place, nevertheless. Not necessary for its undeniable beauty, but by the way the mountain affects the visitors of this unexpected refuge from the troubles of the outside world.
Somewhere in the Alps, on the border of Lower Austria and Styria, in the neighborhood of rocky giants stands a human settlement – Semmering. It might sound like a God-forgotten place, but it is not. Quite the contrary – it is a place of joy and laughter. Once here – all of the misfortunes will be cast aside. Such is the magic of der Zauberberg…
Zauberberg – Semmering Ski Resort
Being the closest ski resort to the Capital of Austria, Zauberberg Semmering doesn't look like it is going to go out of business any time soon. If anybody thinks that Semmering might be not worth the time just because it is not deep enough in the Alps, or too small to be a serious ski resort, I would suggest thinking again. Semmering is a host of the World's skiing cups and the fact that the tracks can operate during the night proves that they are not playing around.
If you never been here, Semmering will most likely be going to surprise you. It sure did me. It is way more popular, way more beautiful and has much more history than I expected. By this time, you might be wondering out of all places in the Alps, why does Semmering get so much attention?
Getting to Semmering Ski Resort
Located midway between Vienna and Graz, Semmering is easy to reach by train between the two most populated Austrian cities. It would not surprise me if that was an exact reason for the location of this popular Ski Resort. It is not like Austria lacks mountains, but some say that the beauty of this railway route alone is a good enough reason to visit Graz.

World's First True Mountain Railway
Added to the list of the UNESCO World Heritage sites in 1998, Semmering Railway has been a proof of human engineering ingenuity ever since 1854 when it was built. Even before its dawn, the railway was often referred to as an attempt to garden the landscape. Unheard of before and followed by many other projects, Semmering Railway was the World's first successful attempt of a harmonious combination of human technology and nature of this kind.
History of Semmering
It shouldn't be that surprising once this region of Lower Alps was made accessible by a train, the number of visitors has exploded. After all, mountain tourism was getting its momentum by then. As a matter of fact, the golden age of alpinism began in the same year as the opening of Semmering Railway after Alfred Wills ascend to the top of Wetterhorn in 1854. It was the Alps where the modern mountaineering has started, it is called "Alpinism" not without a reason.
Having all of that in mind it was only a natural course for settlements like Semmering to become a major tourist attraction center and with that, the town and its population grew. The increasing popularity of winter sports and recreational needs of the population were interrupted only by World Wars, but just as mountains – Semmering withstood all of it and to this day visitors can witness numerous mansions from the early age of mountain tourism.
Hiking in Zauberberg Semmering
Just to be clear – during the skiing season, Zauberberg is owned by skiers, snowboarders & tobogganers. Winter hiking is possible, rewarding and not difficult but part of the route is turned into skiing areas. There is an alternative path to exit the skiing area, but it is way more difficult. It is possible to descend but climbing the steep mountain might be just too hard without spikes on shoes.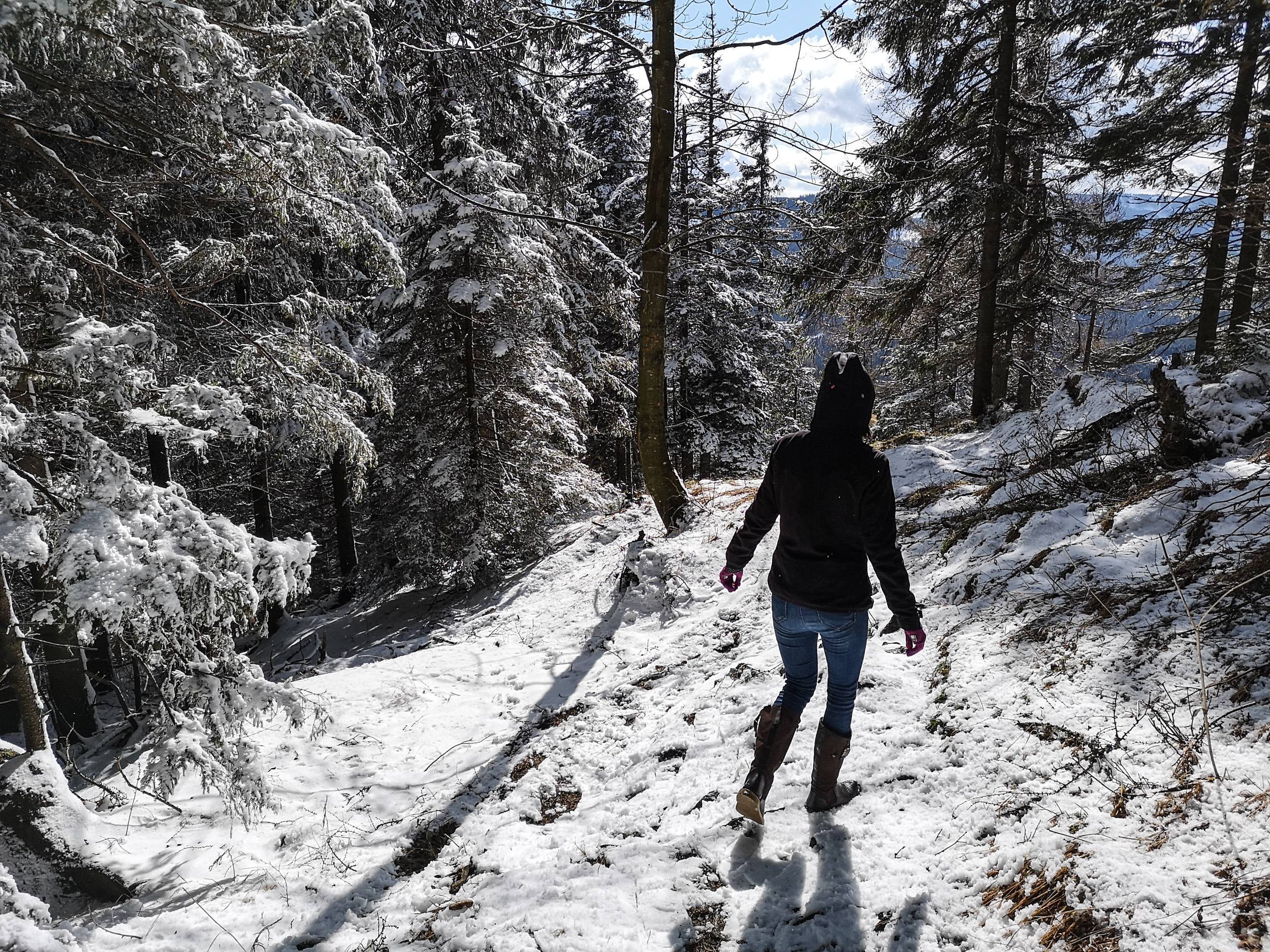 Once you get out of Zauberberg everything suddenly changes. Just a few minutes of walking and all the noise in the background will shut mute. It is like to get reminded where you actually are and how much of a human island Semmering is. This shift is exactly why I love hiking in the mountains. There are not so many places left where you can get away from all the colossal amounts of information and spend some time with yourself or your loved ones. This 8km/5mi long hike between Zauberberg and Sonnwendsteinn is perfect for that.
Tobogganing in Zauberberg Semmering
One of the more fun things to do in Zauberberg Semmering is their track dedicated only to toboggans and sleds. The track is 3km/1.86mi long and you can ride as much as you want with a ski-pass, but for freebies – once you get on the mountain, practically, you can use it with your own sled. In case you are thinking of doing that, I would recommend reconsidering it.
Hiking up Zauberberg seems like a waste compared to the hikes on the top of the mountain. So, if you don't mind walking – save your strength for the routes up the mountain. I would highly recommend investing in ski-pass or limited toboggan ride tickets which can be used for multiple people at once.
Tip: Don't leave your sleds alone. It is not likely that someone is going to steal it but from what we heard – it is not uncommon that people will take random sleds which will force you either doing the same or paying 100EUR fine for losing the sleds.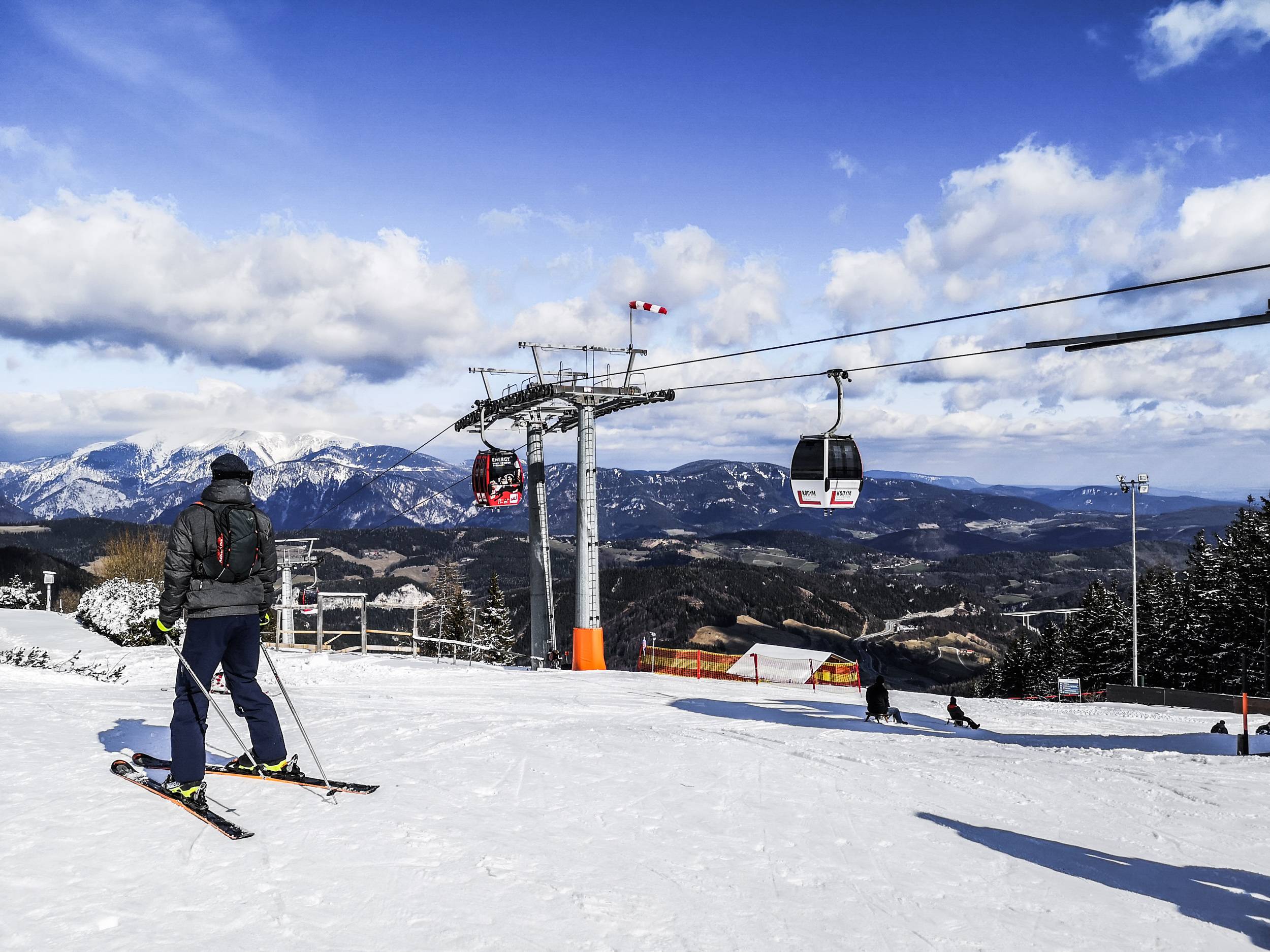 Skiing & Snowboarding in Zauberberg Semmering
With over 14km of total length among 9 different skiing routes and 2 ski lifts, Zauberberg Semmering has something to offer to everyone. From beginners to world-class professionals, freestyle skiers, snowboarders to families – all will find a slope suitable for their skills and desires. The tracks run daily from 9:00 until 21:00 with a technical break between 16:10 and 18:00. More information could be found on the official website.
My Impressions of Zauberberg Semmering
It wouldn't surprise me if it is possible to find a hike from Semmering train station with fewer obstacles, but Zauberberg and Sonnwendstein top the first plan of the scenery. Both routes between the peaks are relatively easy to walk and the one on the mountains ridge has breath-taking views in any direction.
It might look like mixing apples with oranges but tobogganing was a perfect fit for the rest of the day. Honestly, I can't imagine myself doing it all day. My butt simply wouldn't survive it. Despite that, four rides within 2 hours were just enough to feel enough of the joy of it before getting myself killed.
All combined, winter hiking together with some winter sports activities is just what is needed to make it a perfect one-day get-a-way to the mountains from Vienna, and I feel like I share this sensation with all the visitors of Semmering throughout the history of modern mountain tourism era.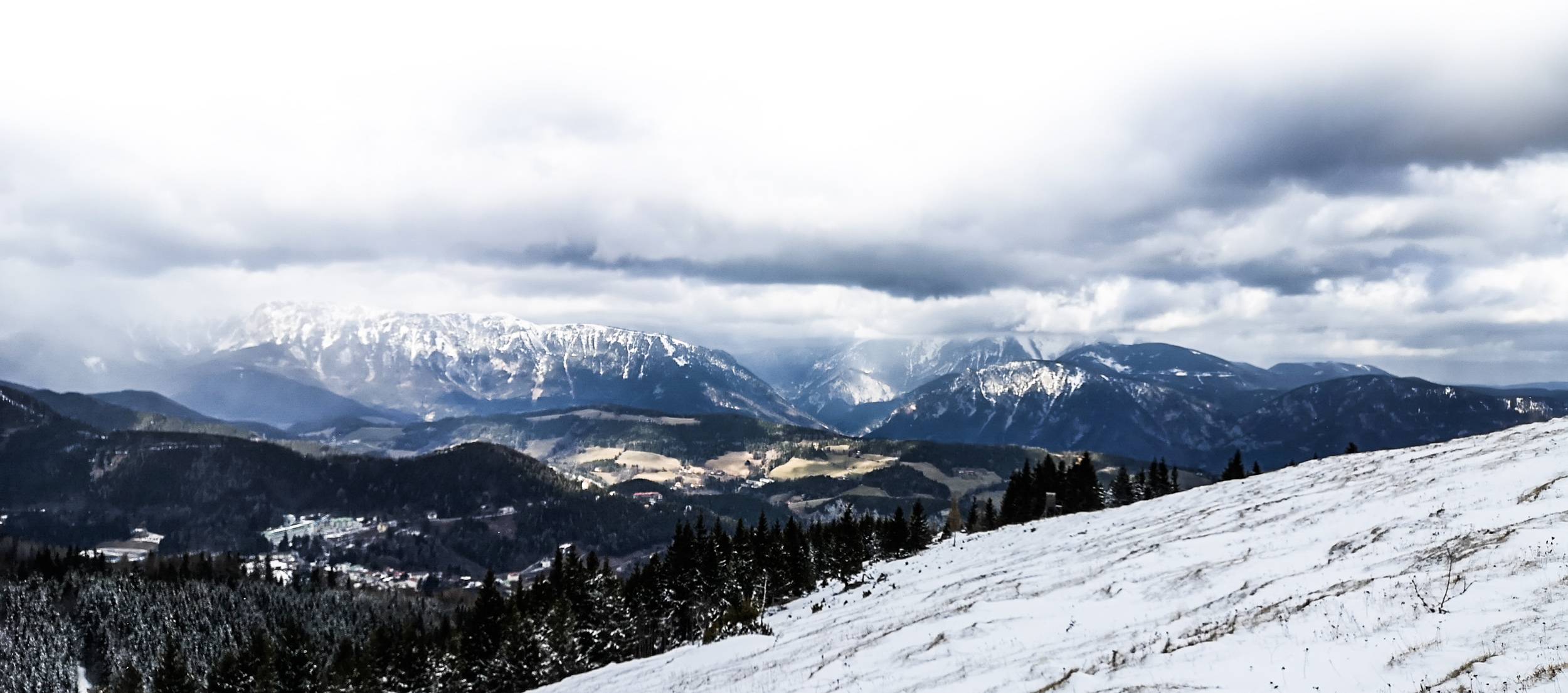 Originally published at https://ctdots.eu on March 12, 2020.
Newsletter Subscription
As some of you might have noticed, I don't post very often and my blog might be a bit hard to follow. Fort this reason, I created a subscription lst for anyone who is willing to get a notice once I publish a new blog post. You can subscribe to it by clicking here
Want more of this?
Any given post entry of any given place takes me around 20h to complete. This includes writing, researching, photo editing, creation of graphics and actual post. Nobody pays me to do it, therefore I must do it on my free time. I have many interesting ideas of how to put an interesting information into an easy way to digest it, like maps, infographics and other cool stuff, but what I lack is time. If you appreciate my work and happened to be in a position where it wouldn't hurt you, it would mean a world to me if you could gift me an extra hour on Patreon.
---
View this post on TravelFeed for the best experience.