50 Steem Communities Giveaway!
---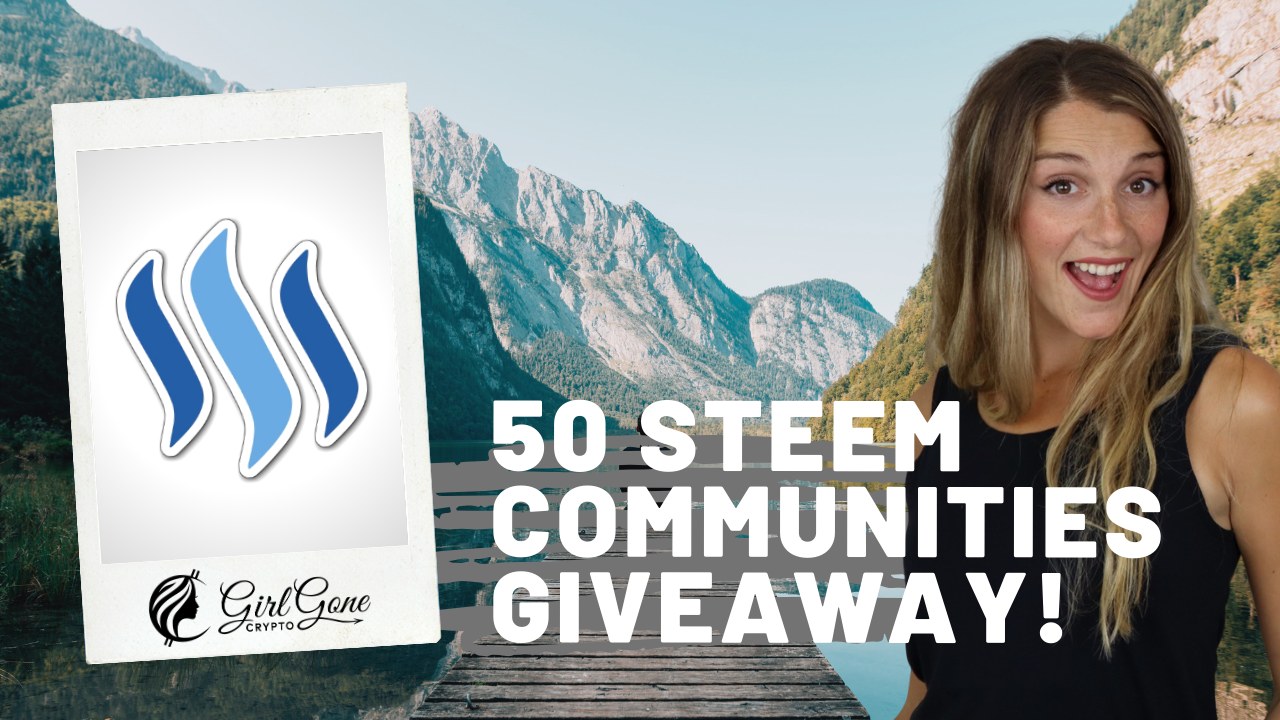 Hi Steem family!
Communities are finally here and I am HERE for that party! Since this feature went live a few days ago - I have spent a lot of time poking around, trying different features out and creating several of my own communities.
I also created a Tutorial Video to walk people through how to both use and engage with communities - in addition to creating their own. Check it out if you are interested in diving a little deeper on these features.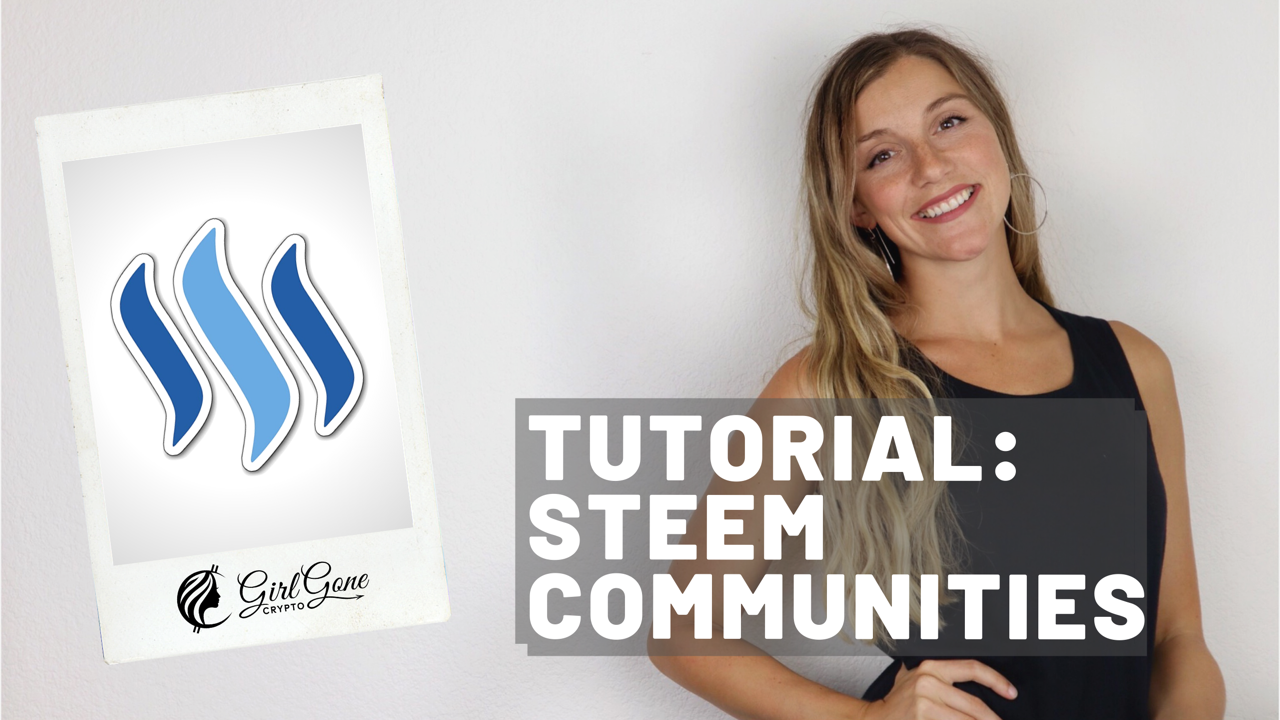 The Importance of Communities

This new feature is really getting me even more bullish on steem. Obviously there are kinks to work out and some big improvements that still need to be made - but I think this is going to go a long way to help people customize their steem experience and find community. I also think this is a really big plus for content creators like myself - because now I have even more ways to stay connected with my audience and can create an even more dynamic experience for them.

How I Plan to Use Communities

Of course, this is all still new - but beyond just being able to create excitement and community around my various shows/content styles - I am really excited to think more out of the box and do some fun stuff within my communities. Things like:
Exclusive content
Giveaways just for community members
Contests within the community
Community member spotlights and awards for engagement.
Girl Gone Crypto Community
Steem Sister Show Community
FinallyFriday Community

50 Steem Giveaway
Okay, the reason you are all here! In an effort to both jumpstart the communities I've created and encourage people to jump in and try communities if they haven't yet - I have decided to run a 50 steem giveway!
Here are the details:
Contest runs for 7 days - ending March 1st at noon PST.
Subscribe to all three of my communities ➡️Girl Gone Crypto, Steem Sister Show and FinallyFriday.
Make a post in one of those communities (doesn't matter which one) confirming you have completed the challenge! Use the title "Coruscate Communities Challenge" somewhere in your title. If you want to include a bit of information on what other communities you are excited about in that post - please do so! The more we can all support each other, the better.
Re-steeming that post to your main blog is appreciated, but not required.
Re-steeming this post is appreciated, but not required.
Once the contest officially closes - I will gather all of the eligible names and randomly draw two people! They will each receive 25 steem. 🎉

Quick Guide - How to Post in a Community
This is covered in my tutorial video above, but for those who don't want to go through the whole video - I thought I'd provide a little quick tutorial here on how to do that - since posting in a community is a requirement for this contest.
Step 1:
Go to the community page you want to post on.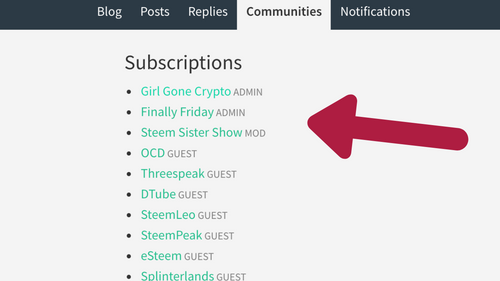 Step 2:
Click "New Post".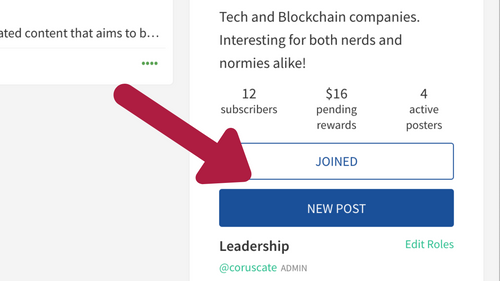 Step 3:
Confirm that you are posting to the community of your choice. In the photo below - I am posting to Girl Gone Crypto.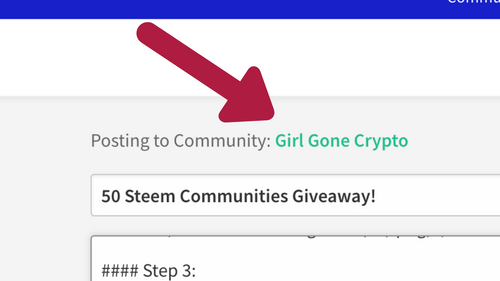 Step 4:
Congratulations! You have successfully posted to a community! Step 4 is optional and shows you how to get a community post on your main blog. Simply hit the "re-steem" button at the bottom of that community post and you should see it show up on your blog right away.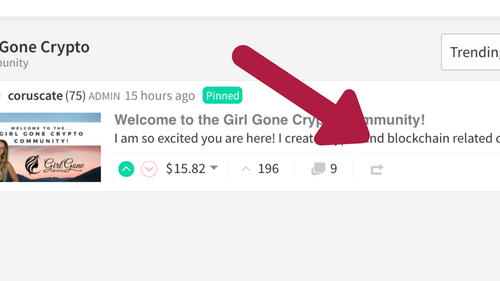 Questions?

If you have any questions about the contest - please leave a comment below and I'd be happy to help.
---
XO, Lea







Girl Gone Crypto Community
Steem Sister Show Community
FinallyFriday Community