Quarantine Life and Kids - Part 2
---
Hello Friends,
Corona is still spreading into all the corners and and US has recorded another 17K+ new cases in a single day with more than 1000 dead at the same time.
There are now close 19,10,000 cases with close to 119,000 death all over the world as per details here
With lockdown about to be reviewed tomorrow in India by our Prime Minister, the effort to keep the spirits up and containing the kids is continues..
I would like to bring up another drawing by my son, Samarth, a 7 year old boy, who is not happy with him being like locked down.
This is a continuation of the blog I wrote couple of days back about how it's difficult to manage kids during these quarantine/lockdown days and my way of keeping quiet by giving some activities to them.
Since my plan was successful, I continued the same again and got my son to draw another pup from Paw Patrol cartoon family and this time, it's Chase pup which features in this blog.
Drawing by my son Samarth - Chase Pup from Paw Patrol Family: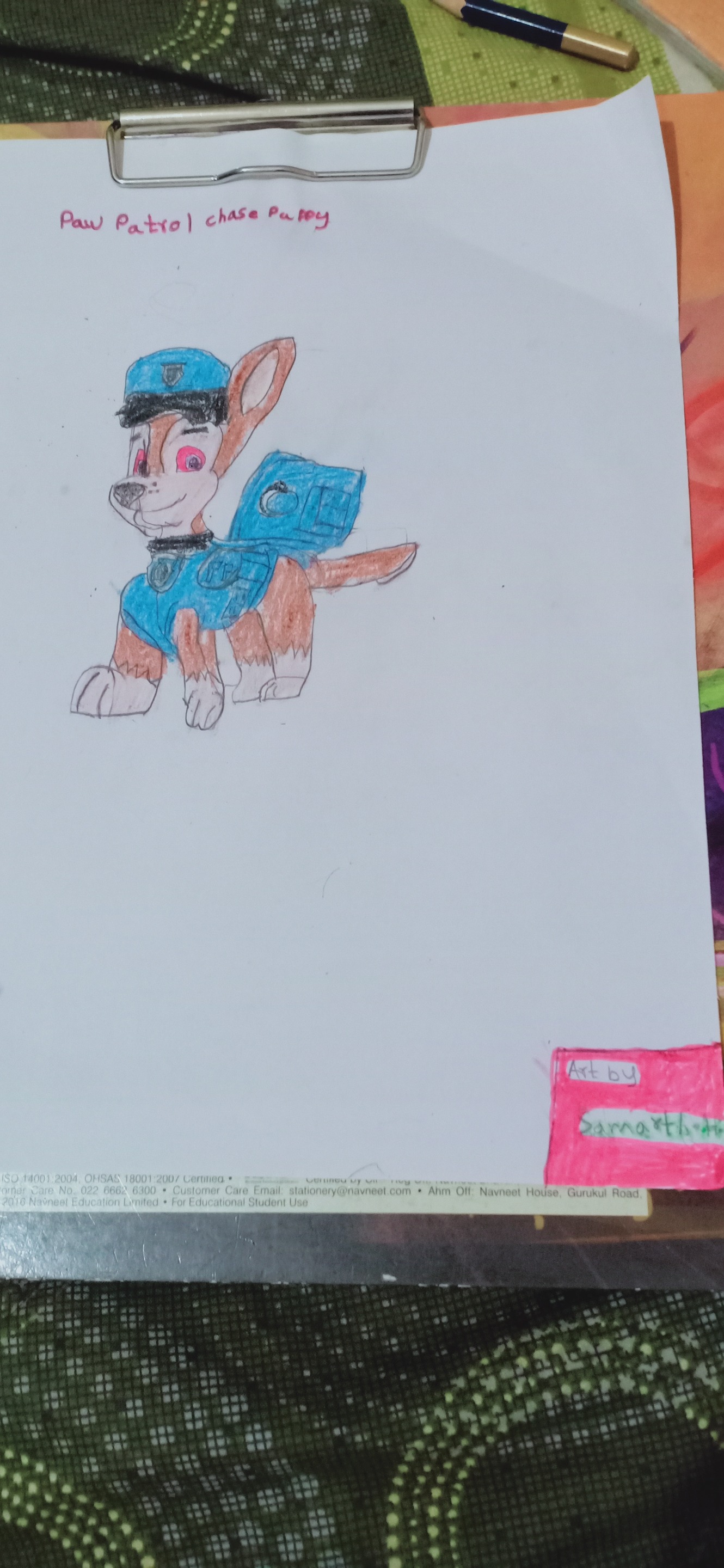 As usual, it all started with simple lines and curves to draw the face first.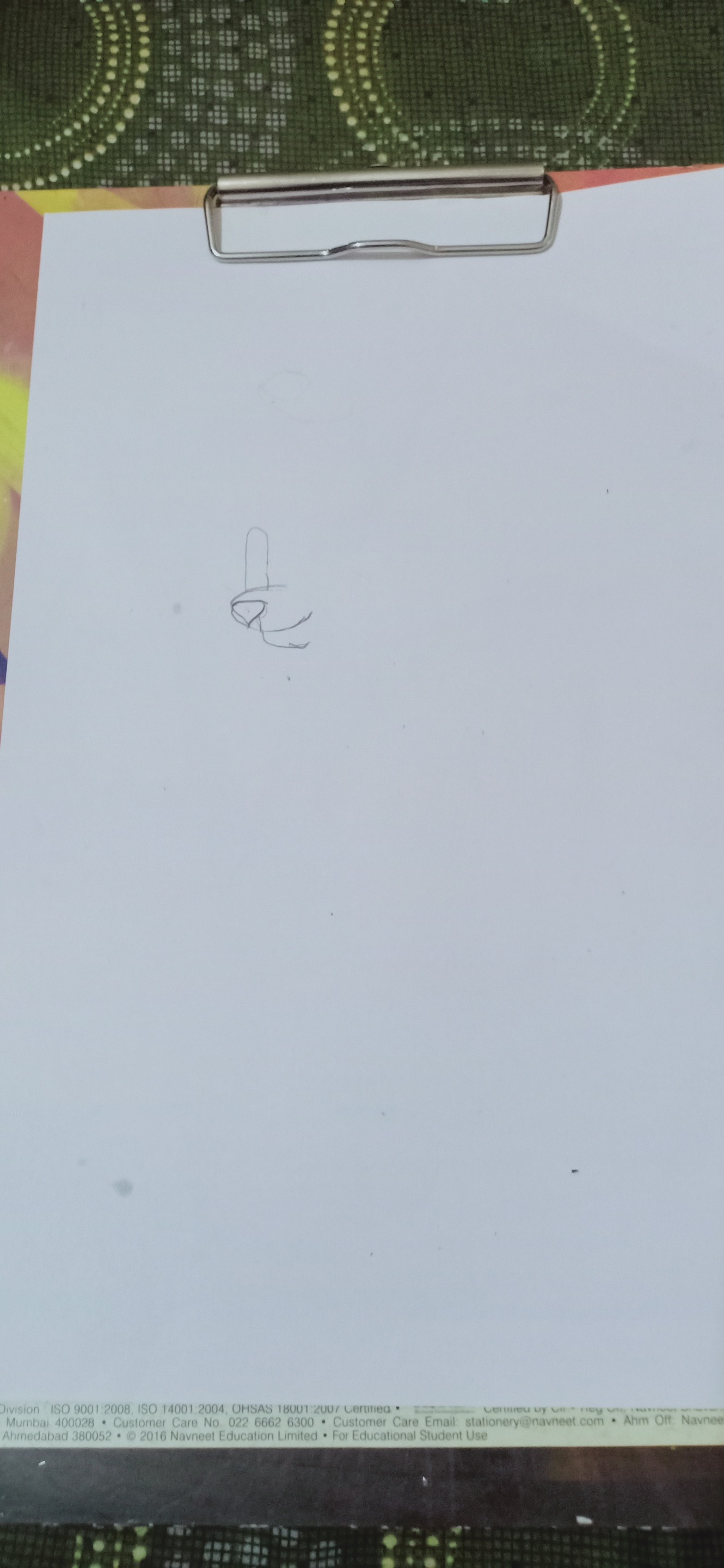 Artist is more enthusiastic and improved a lot from last drawing :)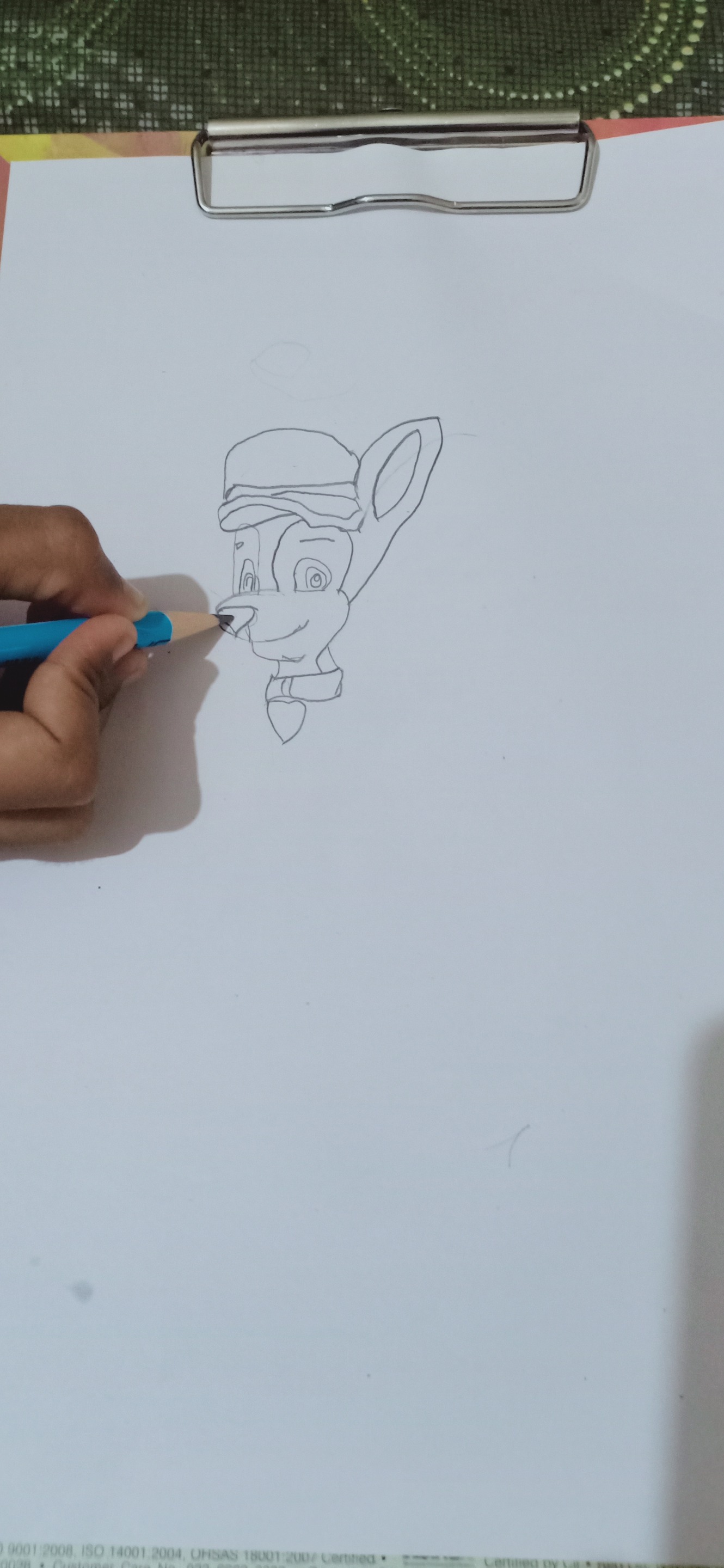 The body of the pup is getting drawn here..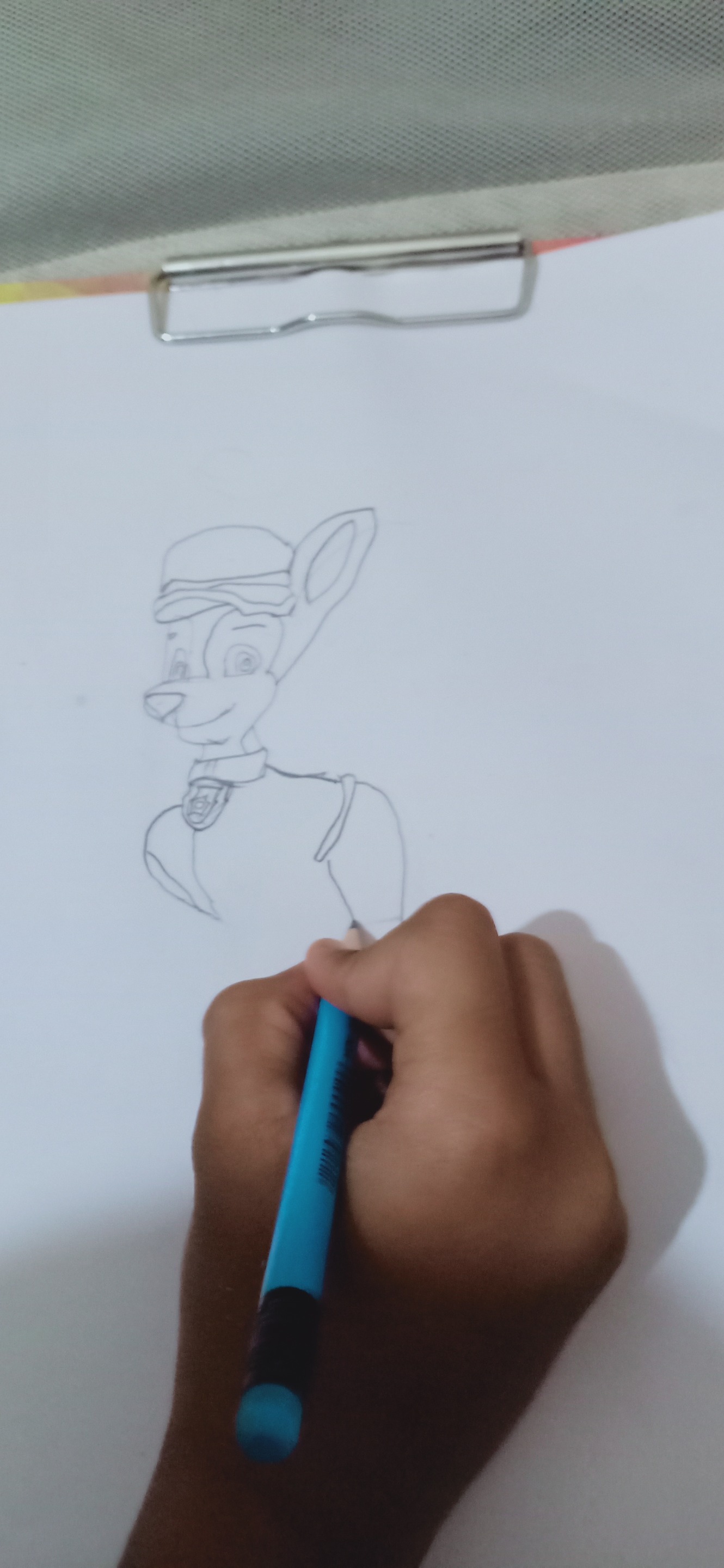 There comes the pup without color, front legs seems a bit awkward, but kid tried his best to them in best position ;)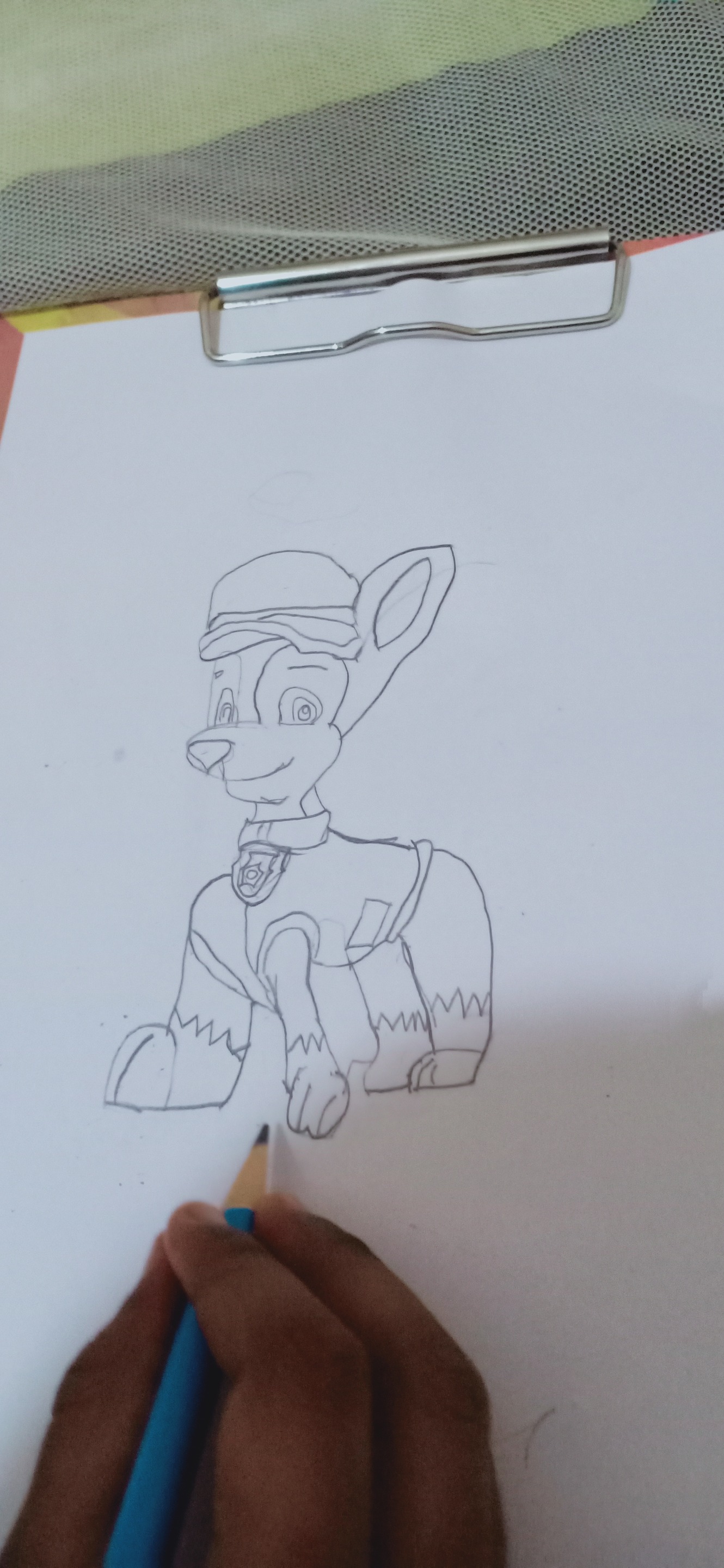 And..now he starts filling colors to pup.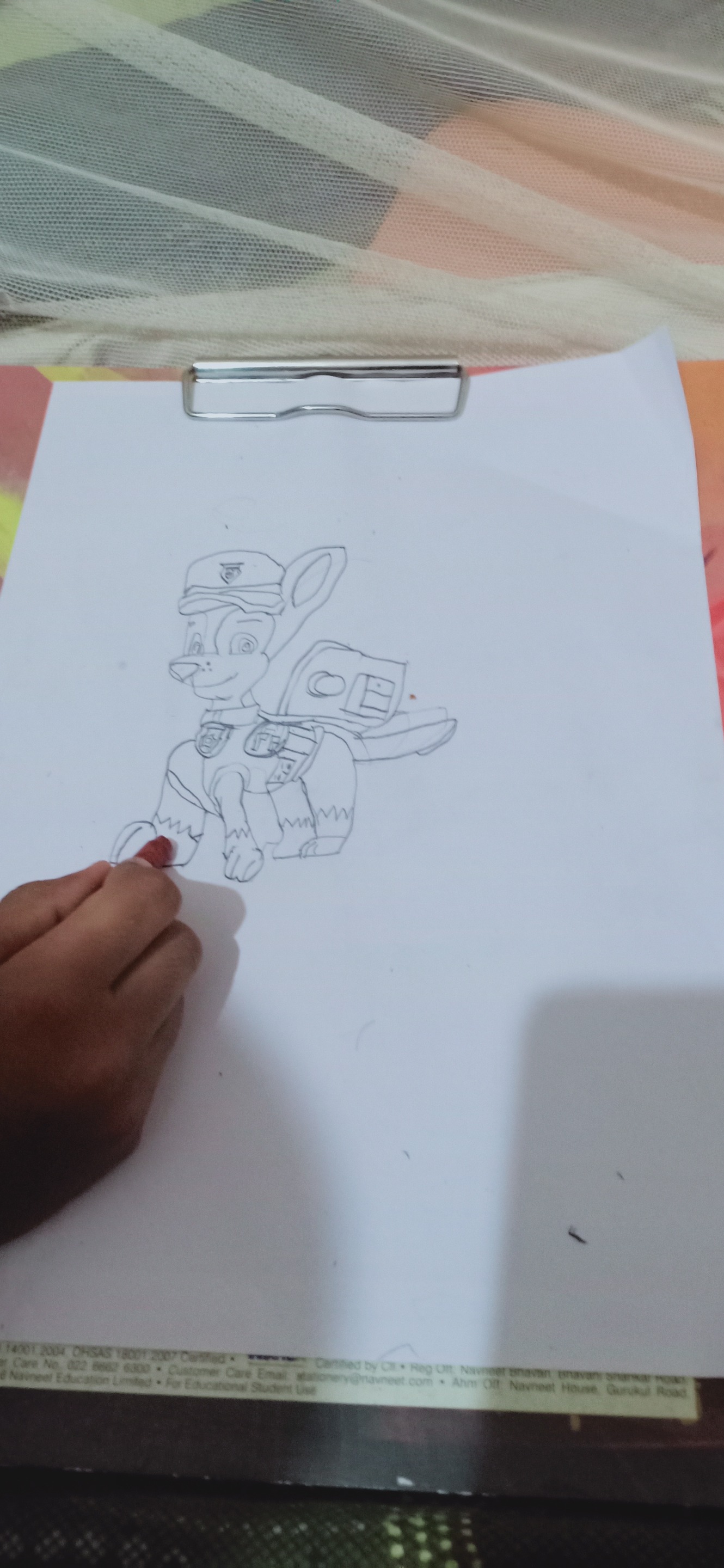 Starts with eyes..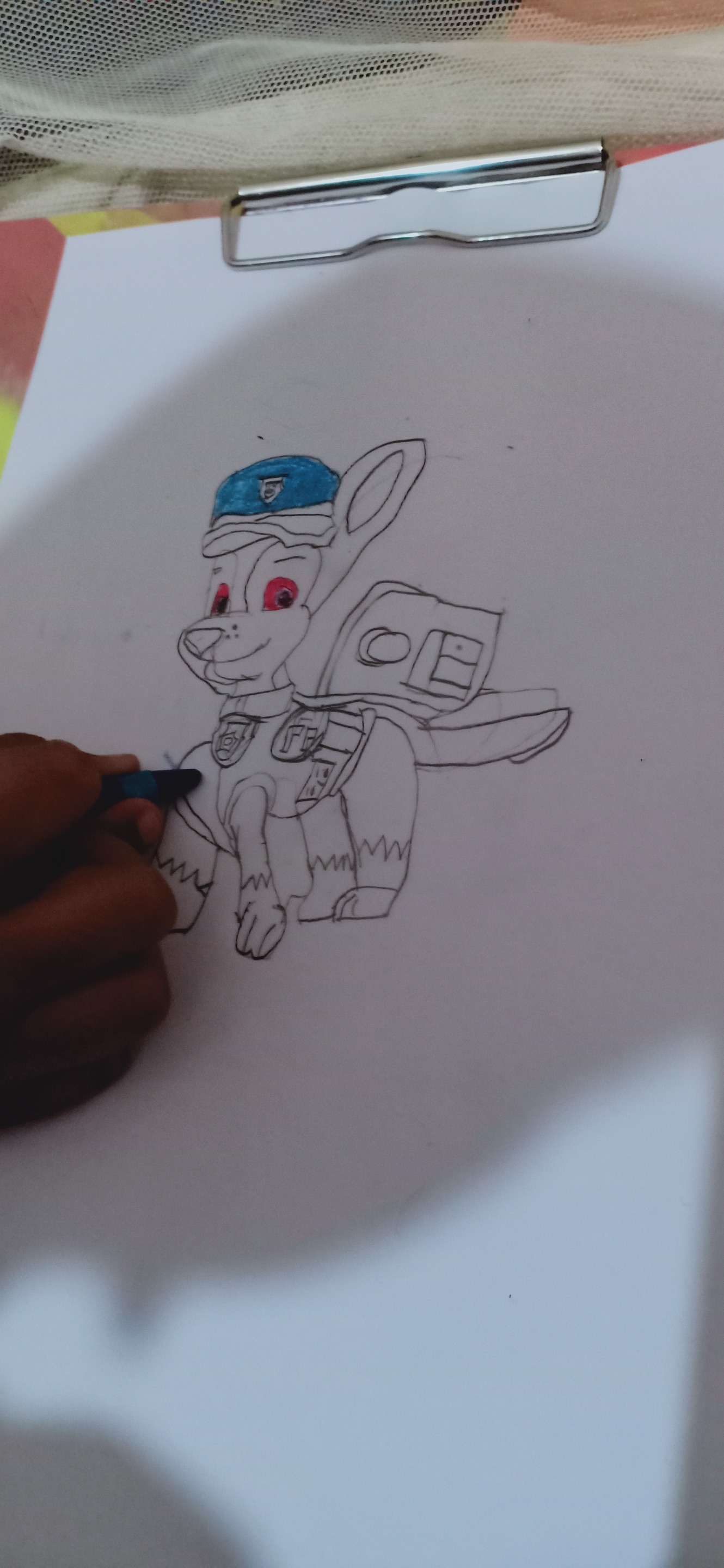 The kit, body and legs of the pup are all colorful now..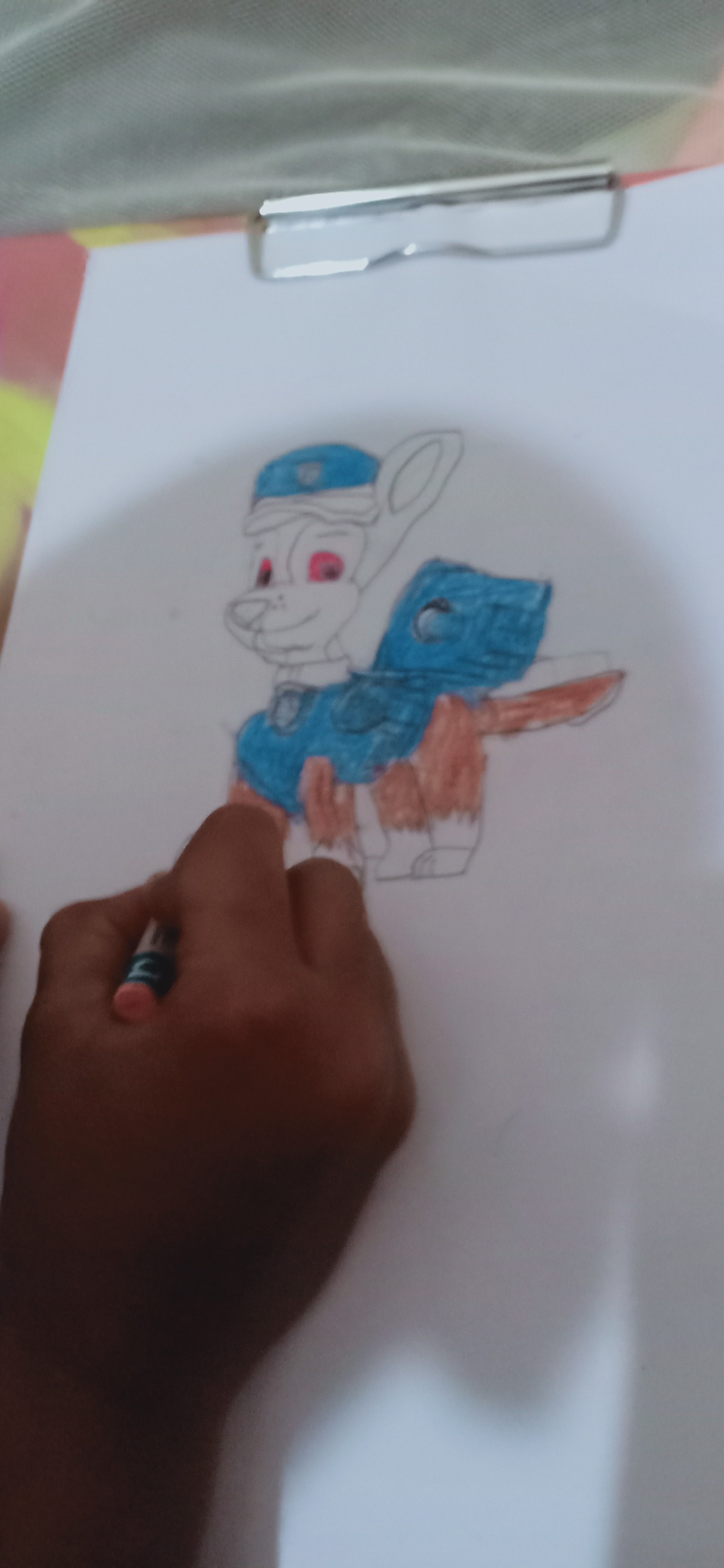 Coloring continued..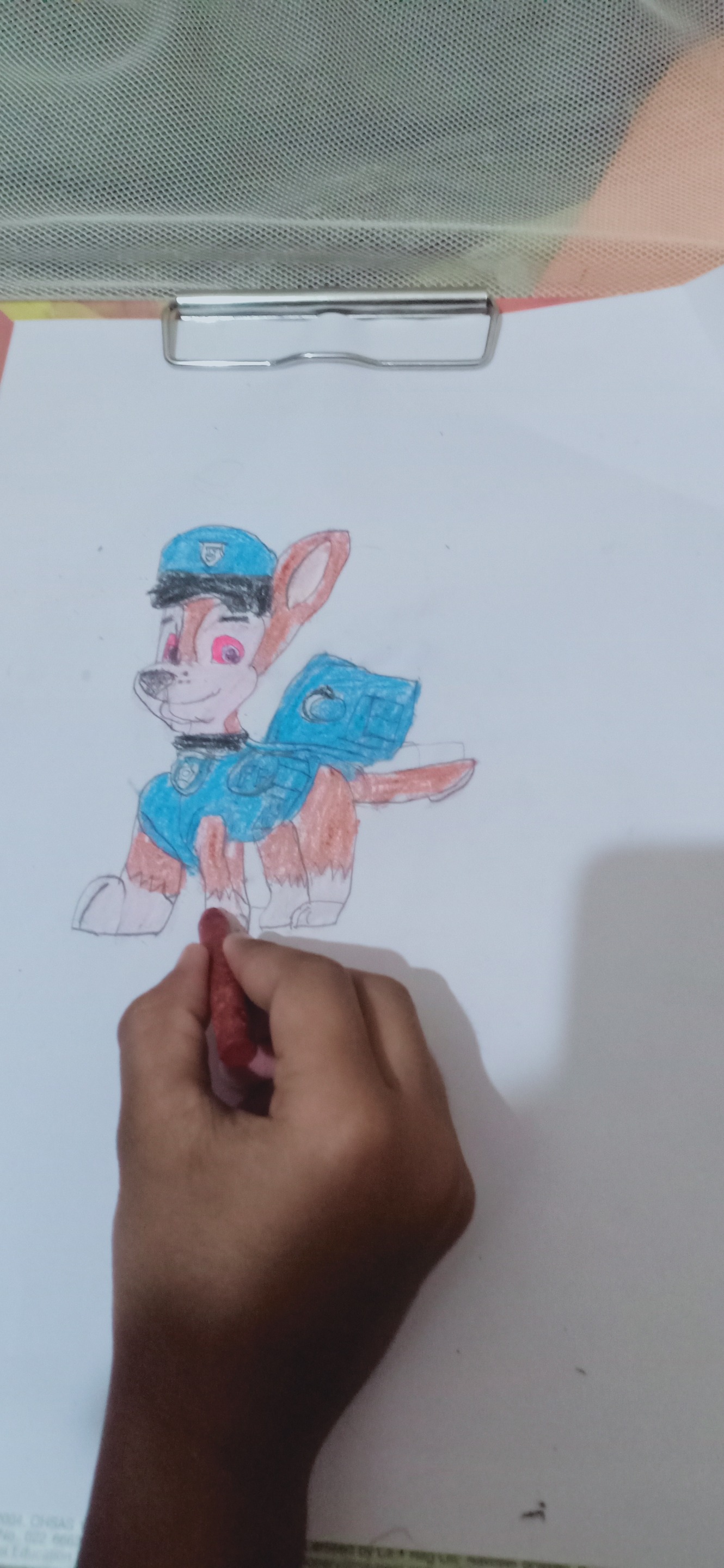 There comes the final one!!!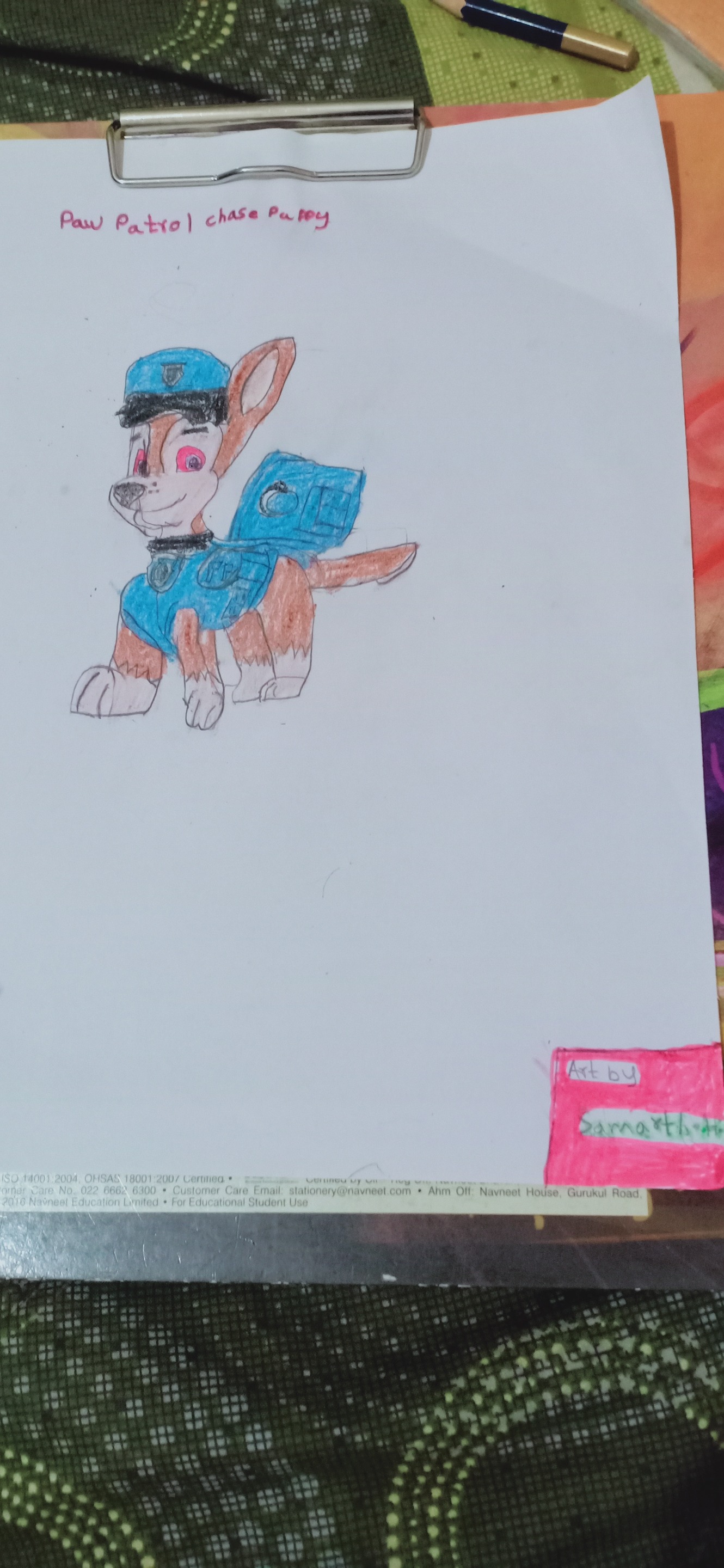 With lockdown to be reviewed tomorrow, it's in the best interest of each one of us to force and continue ourselves locked down and move out when there is absolute necessary to avoid the pandemic getting further spread.
Stay Safe and Keep Writing

Not yet signed up for Splinterlands?
You can join using my referral link: splinterlands.io and get some monsters from me :)
Also, try monstermarket.io if you haven't already for your steemmonsters cards and packs purchase and get instant cashback with every purchase.

Thanks for the votes, comments and resteems.
I am a proud member and supporter of below communities:



Do you use eSteem? eSteem is a Mobile📱& PC💻 app. for Steem with great features. Also, you get Incentives posting through eSteem apps.
eSteem Spotlight; eSteem provides rewards for it top users in Leader Board with most Posts, Comments and Highest Earners.
---
Join eSteem Discord https://discord.gg/JMJutCd
Join eSteem Telegram http://t.me/esteemapp