Moving Forward To HIVE
---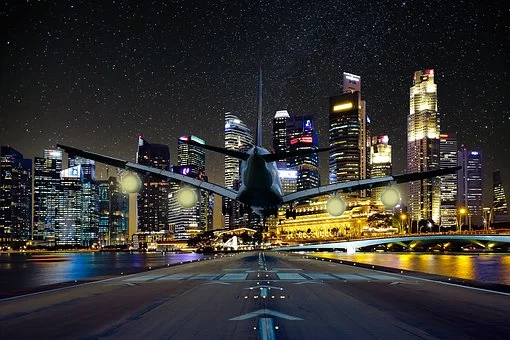 Image Source
Hello all,
In life, there are times when letting go and starting all over remains the best option one has. Most times it's quite hard to fathom this change, because lots of time, energy, and resources have been spent on a particular thing, and letting go becomes very difficult. It's kind of a balance between determination and self-defense.
---
That being said, the past few weeks if not months have been crazy and uncertain in all ramifications. First, it was a deadly virus and now a new chain! Lots of changes here and there. In the heat of these changes, it will interest you to know that we have been a community-driven platform since inception, and as a platform that puts the need of its users first, we are very enthusiastic about making the right decisions.
To cut the long story short, we regret to inform you that this will be our last post on STEEMIT.COM. We are jumping on the HIVE bandwagon with all seriousness and passion. If you haven't please subscribe to our HIVE community page, by clicking HERE
---
Build-it is a DIY (do it yourself) platform where you can find tons of how-to's, ideas, and advice to create or build something all by yourself. The platform leverages a robust digital token, called the BUILD. More details can be found on our introductory post HERE
BUILD Tokens
Our tokens will still be distributed via upvotes on our condenser https://www.build-it.io/created/. While Steem-engine is presently working on some crucial updates about conveying posts on tribes over to HIVE. Our condenser will still be functioning as this goes on. We are not sure when this will take effect. For the time being, when posting from Hive, try to add at least one of our tags (diy, build-it, how-to, build, and, doityourself) so you can earn BUILD tokens. You can also publish your DIY posts through our community page on Hive, https://peakd.com/c/hive-129017/created to earn both BUILD and Hive respectively. Please join our discord community for more updates and information.
Curating
A slight change will be added to how curation is done. All our Alts account are on full power-down from steemit.com except @build-it (which will be set on full power-down after this post). The reason we are powering down our account is to liquidate our Steem in exchange for HIVE and then power up our liquid Hive. During this time, we ask that you bear with us as we make these changes.
It is for this reason our founder @waleedtee has undelegated his stake (45k S.P) which will be on full power-down. This will take 3 months to liquidate, and then purchase more HIVE and power it up for the first 13 weeks . However, a 'backup vote' will be set from our founder's account @waleedtee to upvote whatever @build-it votes while we undergo this power down.
---
We wish to use this medium to appreciate everyone that has been a part of the success of this new chain called HIVE. Together, we can make the world a better place for all.
See you at HIVE!