Updates for 1AM Monday 27-04-2020
---
Latest from https://twitter.com/ausbitbank
26/04/20 05:49 51 PM Retweet: While #hive is pumping like crazy, LeoFinance author @Pacemak3r makes the bullish case for the Hive #blockchain in the long run:
Decentralized Development Fund
No More Ninja-Mined "programmatic sales" by Ned
Liquidity
Better Marketing
... https://leofinance.io/binance/@edicted/the-bullish-case-for-hive-even-after-going-x4 …
---
26/04/20 11:01 00 PM
Retweet: This is a fun article, but @HuobiGlobal only plays a small part in the buzz around #Hive; it truly is the embodiment of decentralization and is pioneering a new path in the social media #blockchain space.
https://cointelegraph.com/news/to-justin-suns-chagrin-huobi-listing-spikes-hives-price-by-600/amp?__twitter_impression=true … #HiveIsAlive #Crypto #10bagger
---
26/04/20 04:33 07 AM
Retweet: 1/ More than 40 academic and industry-based experts in Australia have joined together to call on the Clth Govt to be open and transparent regarding its COVID-19 tracing software application. #covid 19australia #covid19au #covid #covid_19 #covid-19 See: https://docs.google.com/document/d/1T-CVzfKDTZOK7DYUyHNR4RsoN4uuKcQux8UvYU9u6AE/edit …
---
26/04/20 08:56 07 AM
Retweet: Kim Jong Un.
Nobody warned him there is somebody more unstable than he is. pic.twitter.com/TnfwUQsVxH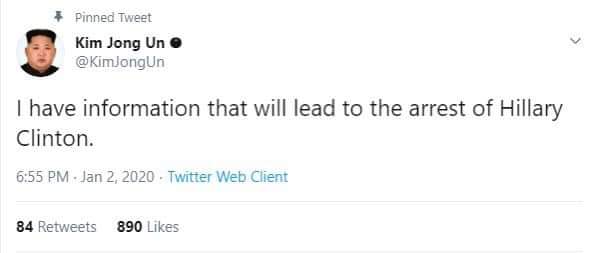 ---
26/04/20 10:45 03 AM
Retweet: Julian Assange attorneys look again to postpone extradition trial over coronavirus: WikiLeaks - Washington Times https://www.washingtontimes.com/news/2020/apr/25/julian-assange-attorneys-look-again-to-postpone-ex/ …
---
26/04/20 10:01 54 AM
Retweet: Heard some of you missed the first days of $HIVE and are crying.
Well don't cry. There is still a chance. Look at the trend!
And there is a way to make up for your loss.
Deposit & share 100,000 HIVE!
https://bit.ly/HiveNow pic.twitter.com/n5DkSdBEGG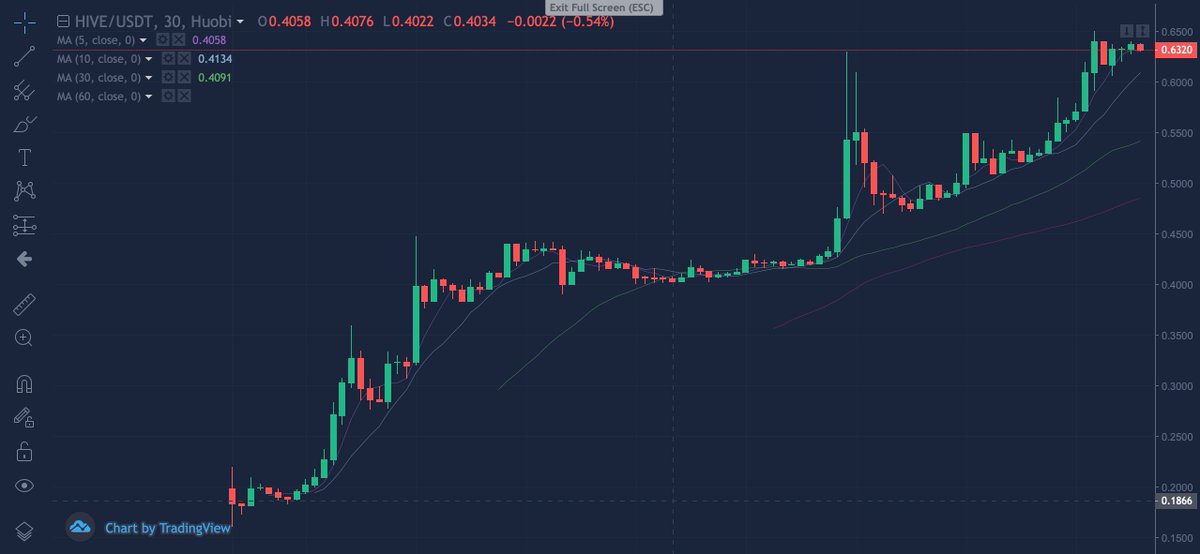 ---
26/04/20 09:40 42 AM
Retweet: Since @CoinMarketCap seemingly isn't capable of updating their trading pairs in time for a historic price jump, I took matters into my own photoshop-hands #Hive is on pic.twitter.com/4RTeLWZYZS

---
26/04/20 09:47 11 AM
Retweet: Have you seen the latest buzz and price action with #Hive? It's a pretty awesome demonstration of #DPoS and #blockchain governance.
Would you consider supporting #Hive and/or #HiveDollars on #Gemini?
There's a truckload of trading fees to be made if you move quick. I can help.
---
26/04/20 04:01 41 AM
Retweet: Empty shelves are evidence of government interference in the free market or an economically ignorant population educated by said government. In free markets scarce goods are always available at a price and competition keeps it as low as possible.
---
25/04/20 03:00 15 PM
Retweet: We know, we know... poison is reserved for a long list of people like Jeffrey Epstein... and servers. Am I right? https://twitter.com/HillaryClinton/status/1253697753479331840 …
---
25/04/20 05:52 55 PM
Retweet: #HIVE is over 3x the price of #Steem & almost 10x the 24-hour volume.
Like @officialmcafee said, you can't buy a community.
Sometimes it pays not to sell out. pic.twitter.com/LDgEZJI5zf

---
25/04/20 06:03 57 PM
Retweet: @blockfolioapp is by far the best for tracking crypto currency price, news, updates, listings, etc.. @blockfolio even now has a beautiful #Slack app to make it even easier to freak out of the CRAZY #HIVE price increase!
Up over 300% in the past week. Well over all time highs!!! pic.twitter.com/Ydv4ohqRyd

---
25/04/20 07:57 30 AM
Retweet: Looks like $HIVE is entering the top 20 by trade volume on http://cryptowat.ch Sitting pretty in the 18th spot at the time of this post! Onwards and upwards! #hiveisalive #hiveworks pic.twitter.com/XnQdY0Yg7n
---
25/04/20 12:59 40 PM
New public #hive rpc node now available https://peakd.com/witness/@ausbitbank/new-hive-public-rpc-node-online …
---
25/04/20 02:16 15 AM
Retweet: Introducing Quello - A question and answer platform built exclusively on Hive -- by quello https://ift.tt/2S0oQlh #hive #hiveisalive
---
25/04/20 01:10 25 AM
Retweet: $Steem vs $Hive, which will survive?
I didn't hold back on this one pic.twitter.com/QBj87ghml2
---
24/04/20 05:18 45 PM
Retweet: YOU denounced specific code, forced witnesses to state they'd NEVER run that code while holding consensus hostage, COPIED tha EXACT CODE you promised NEVER to run & forced out anyone who DIDN'T run it. Stand by your actions: blockchain shows the REAL truth of everything you do.
---
24/04/20 06:09 05 PM
Retweet: UPDATES: Change your SteemPeak settings to direct to http://PeakD.com https://peakd.com/hive-175001/@steempeak/updates-change-your-steempeak-settings-to-direct-to-peakd-com …
---
24/04/20 06:14 48 PM
Retweet: As $Hive zooms past double the value of $Steem does anyone want a Hive account? I can create them quickly and for free. I will delegate to good content creators. DM me if interested.
---
24/04/20 06:24 05 PM
Retweet: The success of a crypto project is NOT the same as the price of the crypto project. Sometimes technology can be undervalued due to a failure in marketing and execution.
I still believe price is agnostic of success, however, this sure feels motivating.
#HIVE #HiveIsAlive #Crypto pic.twitter.com/gjaxSh343E

---
Shared on Hive by ausbitbank:
Hive Trending:
Hive Hot:
---
Find my real posts on
hive
and
twitter