Splinters, Paradigm Change & The Unexpected Changes Steemit Brought to My Life
---
---
Reflecting on the gifts we receive sometimes makes us see them in a new light. When I joined steemit in February 2018, I thought I knew what I was going to get, and what I was going to give. LOL. How wrong can you be?!
I'm AMAZED at how my decision to join a censorship free platform where I retain content ownership and receive rewards for posting has actually changed my life. In a significant way. I didn't join steem broke and expecting to become a quasi bitcoin squillionaire - the steem price dropped as the Bear Market bit, just after I joined. And yet, in 23 months of blogging and engaging consistently on steem (which I was doing for free on other platforms) I have earned just over 5000 SP. When steem bounces back to its hay-day $8, I will already have enough steem squirreled away to buy 5 acres of land - in cash - along the Thai Burmese border for my herbal teaching and organic project. Not bad for something I was already doing anyway!!
Most importantly, steem has attracted a nucleus of great people who share similar values, and who get it that supporting each other builds the whole.
I've been particularly blessed by @eco-alex and the @ecotrain community, by @riverflows and the @naturalmedicine community, and by the passionate, enlightened soul who patiently supported me and onboarded me to steem, @kenistlyes .
I'm a business woman and I own a physical company here in Chiang Mai, Northern Thailand, which produces natural, fair trade and sustainable body and wellness products. Shameless plug: www.purethainaturals.com
Steem has become a steady driver of traffic to my online stores, and encouraged me to keep talking, keep posting and keep refining the message that I send out in to the world.
Please, take a few minutes and watch. :) If you're wanting to start up on steem and need Resource Credits, please be in touch - would be my pleasure to help you get started and introduce you to some great team players.
Together We Can
---
Come check out my natural Thai herbal business… yes, we ship world-wide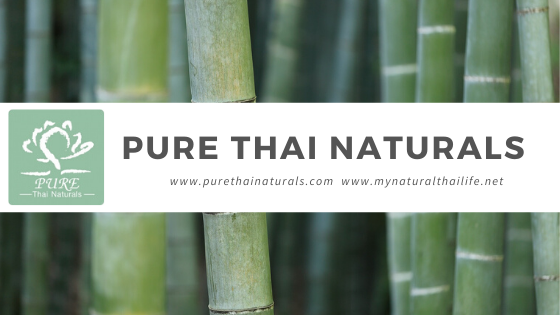 Leading the curation trail for both @ecotrain & @eco-alex.
Click Here To Join the manually curated trail "@artemislives" to support quality eco-green content.


---
▶️ 3Speak