Butterfly and Insect day - a cute ladybug in colored pencils
---
Loosing myself in the steem art content I found the Butterfly and Insect day (by @whatisnew and the help of @chromiumone), and I tought it would be great to share with you some other stuff I'm curently working on.
This little piece (A5) take part into a series of insects in color pencils on gray papers.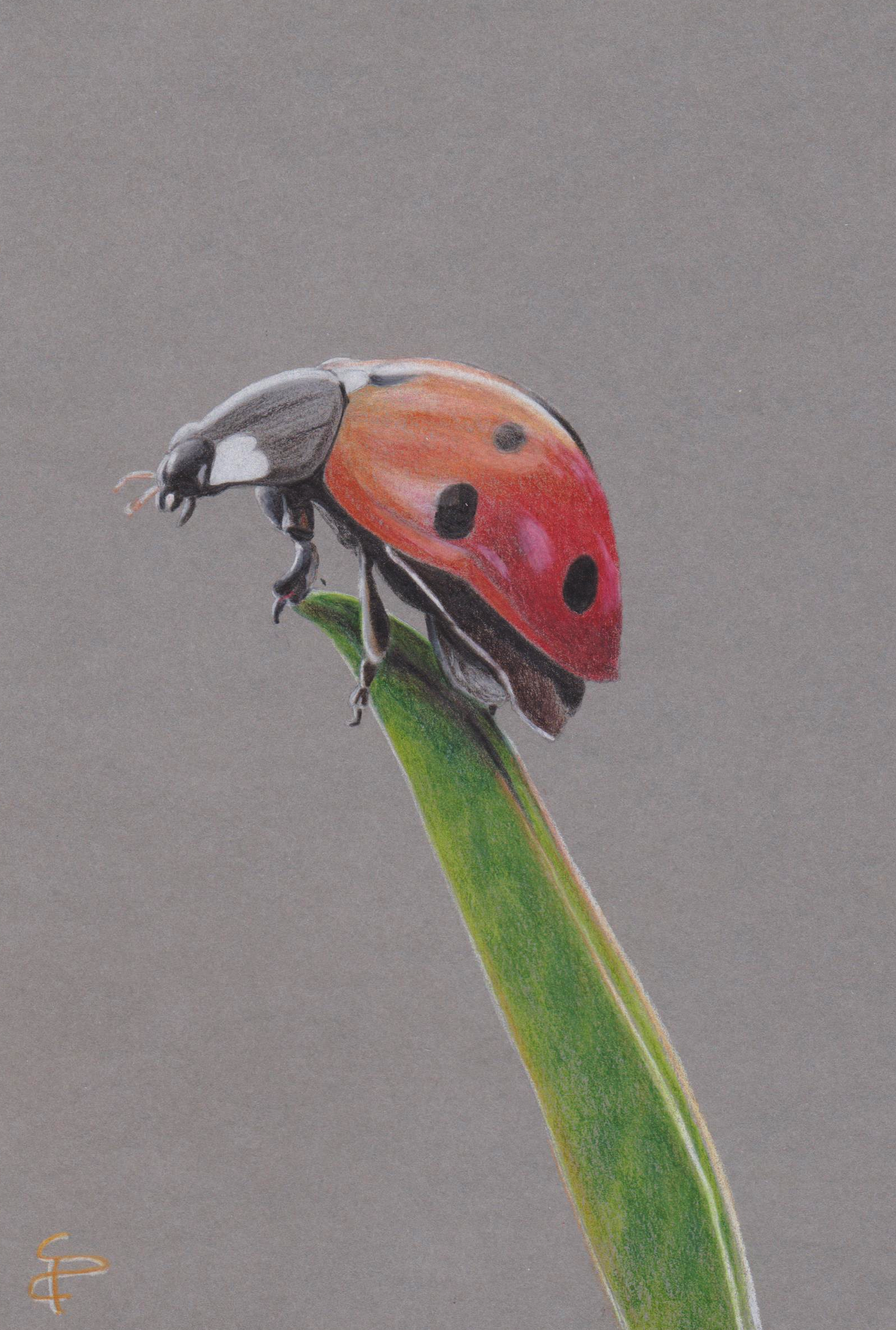 Hope you'll love it ! Take care,
Arnaudt.