Original Music Production - Attic Attempts | Aleister
---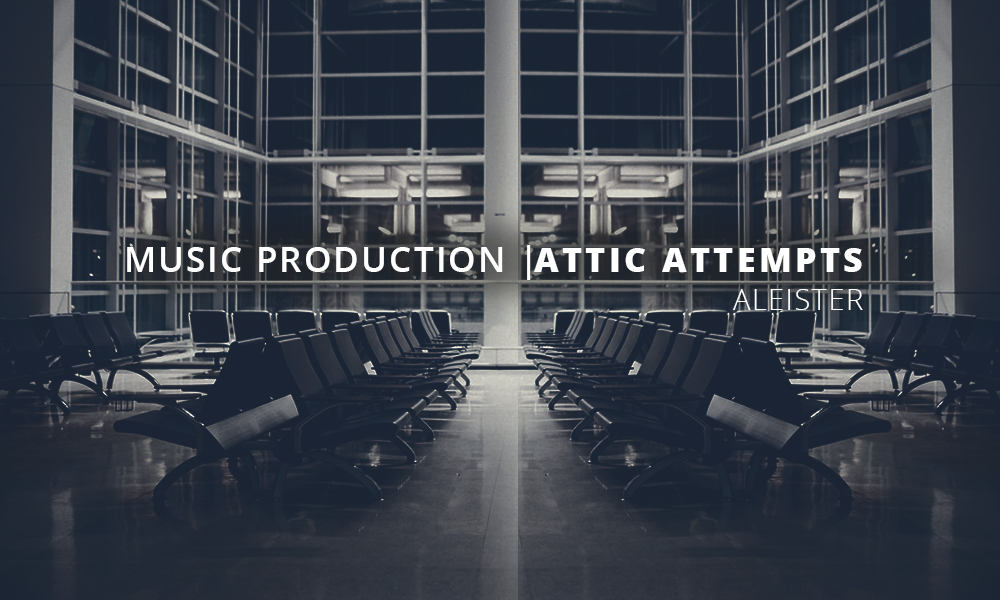 Here we are A lot has happened, a lot has been going on. We are going through a phase that will forever mark the history of humanity on a political and economic level and above all on a personal level. The times ahead are not going to be easy, and through a lot of suspicion, skepticism and conspiracy theories, the best thing is to stay together to overcome this troubled phase. For a brief period, something happened in the virtual world, in the world of cryptos with all the novel around the Steem blockchain and the way this community from one day to the next stayed in the mouths of the world. Apparently there is already a new plan to move forward, we can only hope for the best and that everything will be resolved. Today I am back to sharing content that for a moment I stopped sharing because I feel that in some way it would not be the most accepted content in this space, especially since the Dsound project lost most of the support of fans of musical content, which was a shame. Today i am back to share a soundtrack that i shared through Dsound 10 months ago, but since IPFS does not keep the record forever and ends up deleting it, making it impossible to access the previously shared file, i chose to upload it on soundcloud and come back to rescue some of the original sounds i created. Today it is the turn of this Attic Attemps that somehow, perhaps due to its asymmetrical construction, perfectly serves as a soundtrack to describe these troubled times, but please, if you are in quarantine, perhaps it is best not to hear this sound ... it is just an advise.
Let's get technical
About the software i use to create these tracks:
DAW (Digital Audio Workstation): Reason Propellerhead
Reason is a digital audio workstation "DAW" developed by the Swedish company Propellerhead Software. This software simulates a rack of signal processors, hardware synthesizers, , mixers, etc., thus mimicking the actual operation of electronic music production.
You can try Reason free for 30 days here
Below you can see some of the virtual devices used in this production:
Redrum Drum Computer
Drum machine built-in pattern sequencer, ten sample playback channels and a huge library of drum kits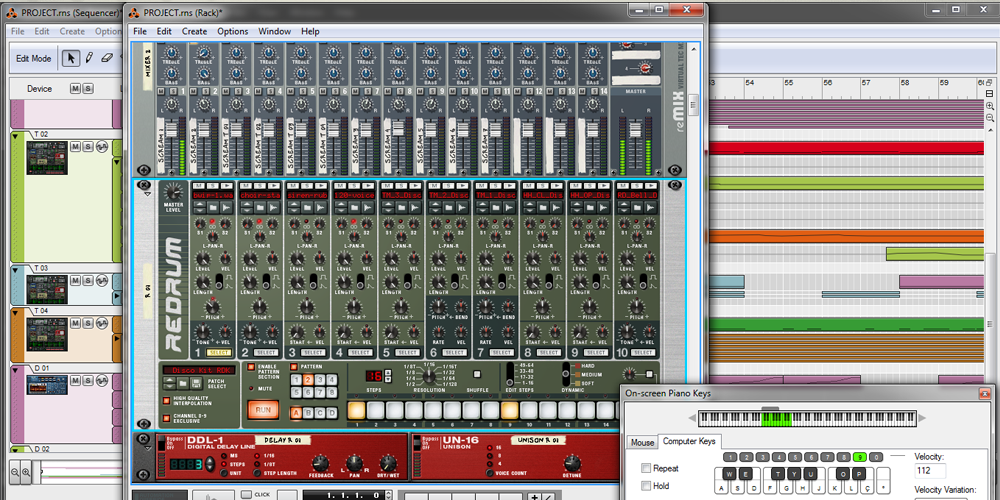 Malström Graintable Synthesizer
Synthesizer using Graintable technology that is a cross between granular synthesis and good old wavetable synthesis.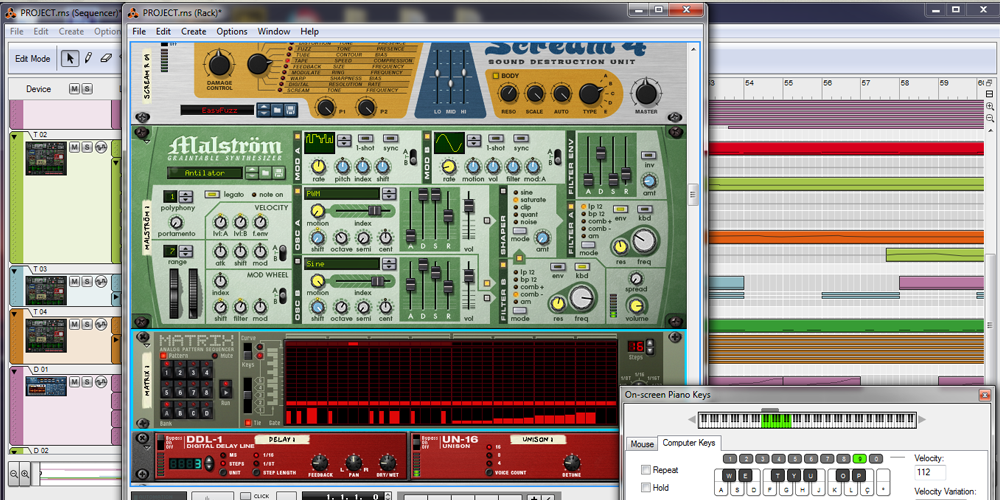 Dr. Octo Rex Loop Player
Reason's loop player with audio loops that have been sliced into their rhythmic components.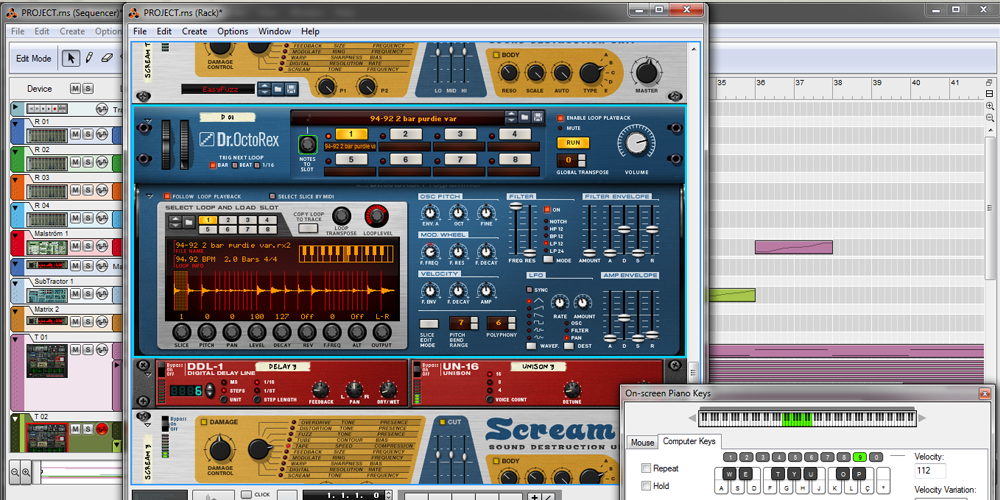 Thor Polysonic Synthesizer
This unique synthesizer features six different oscillator types and four unique filters allowing you to dial in synth sounds that are completely new.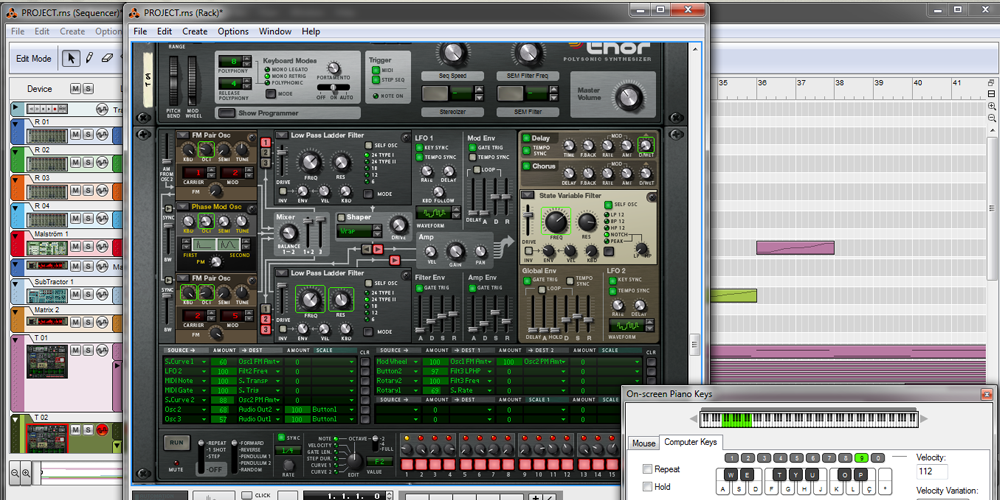 Spider Unison Digital Delay Line Scream 4 Distortion Compressor
Credits to Background image used in cover:
Photo by Brandon Morales on Unsplash
That´s all for today :)
See you soon
Thank you for watching and listening :)
@aleister